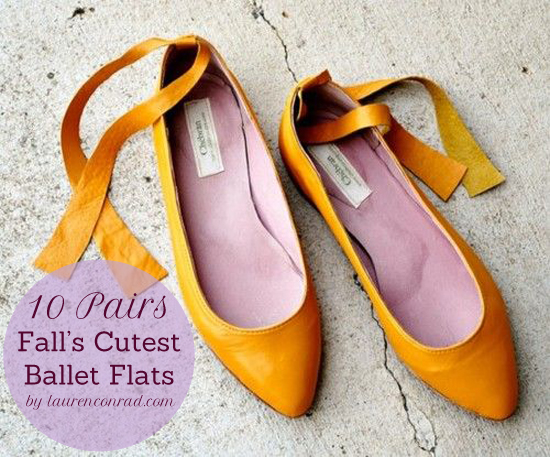 In the middle ages, both men and women began to incorporate ballet flats into their daily attire. Even the aristocratic Marie Antoinette donned these iconic slippers. But this style of footwear had its true heyday in the 1950s, when starlets like Bridget Bardot and Audrey Hepburn made ballet flats a staple in their wardrobes, causing their popularity to skyrocket. Today they come in every color, shape, and size imaginable, and you can find them in nearly every department store. Ballet flats can be worn with casual clothes and formal wear alike. And they are comfortable, easy to wear, and one of the most feminine styles of shoes to boot. So, really, what's not to love?
Today I'm going to kick start your love affair with ballet flats into high gear by showing you 10 of the cutest pairs around. Flats are the perfect must-have shoe for going back to school or revamping your fall wardrobe. Let's get shopping…
Click through the slideshow below and be sure to list off your favorite pairs in the comments.