There's nothing like going to the beach, sleeping in, and wearing some red white and blue to get you in the summer spirit. That's exactly what I've been doing since I posted my last Photo Diary. July was a perfect summer month. I spent the Fourth in my hometown with family and friends, then headed off to Nantucket for a few sunny beach days. Here are a few photos from my trip to this beautiful Massachusetts isle…
It was picture perfect from the moment I landed…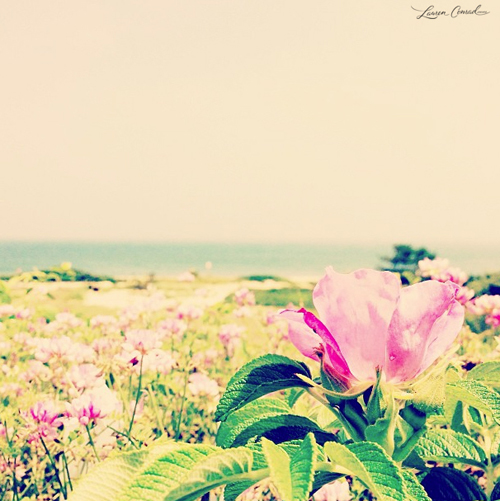 I spent my days by the beach…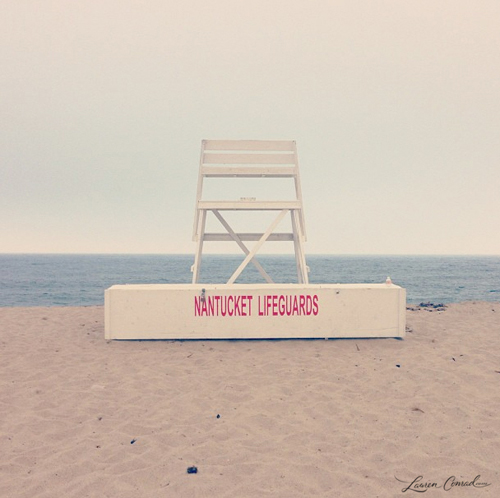 And exploring all the natural beauty island had to offer…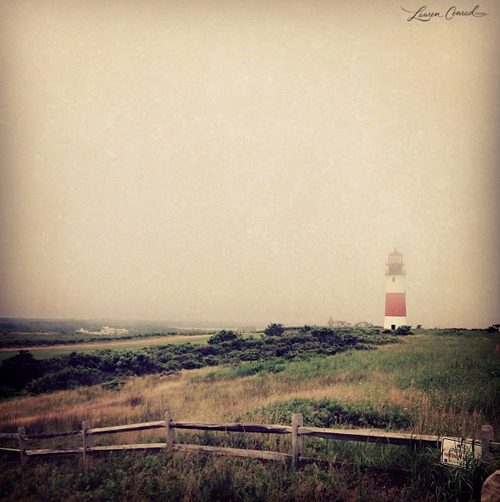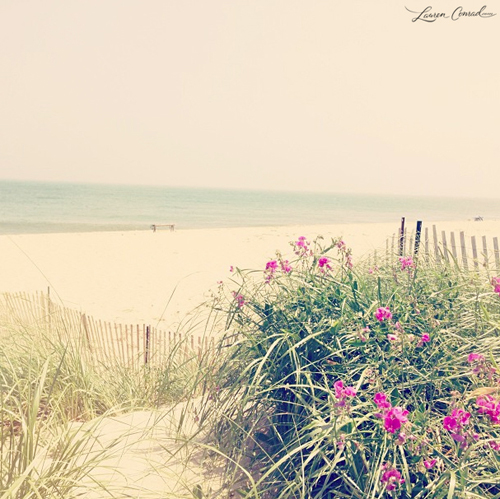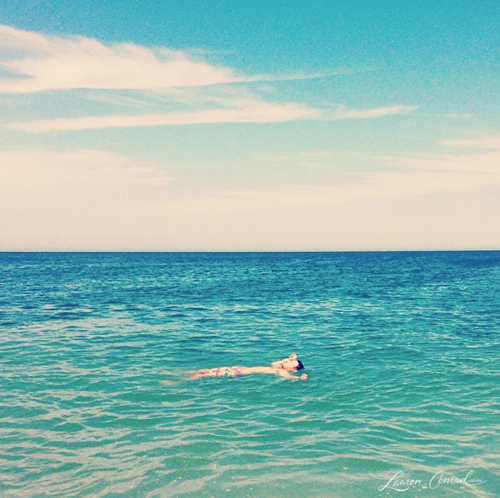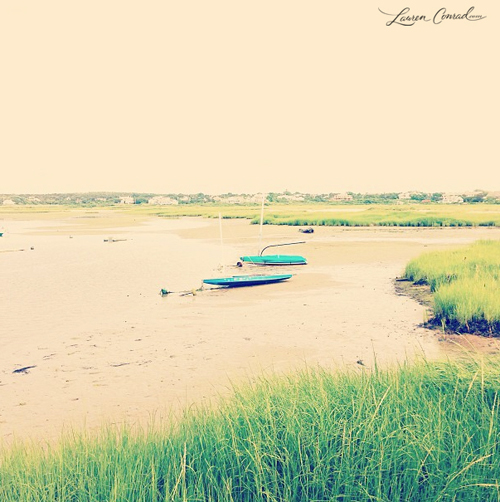 Wandered off to build a sandcastle or two while I was there…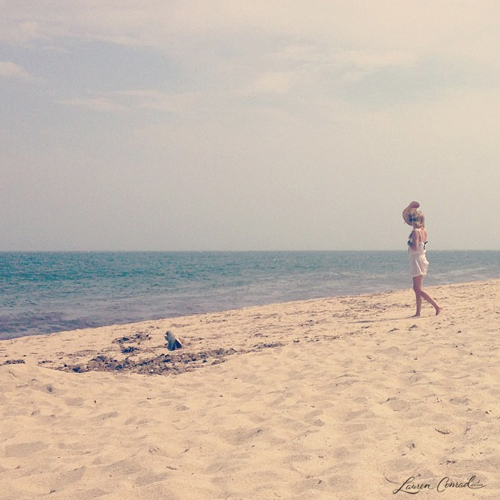 And stopped by The Chicken Box to hear a band play…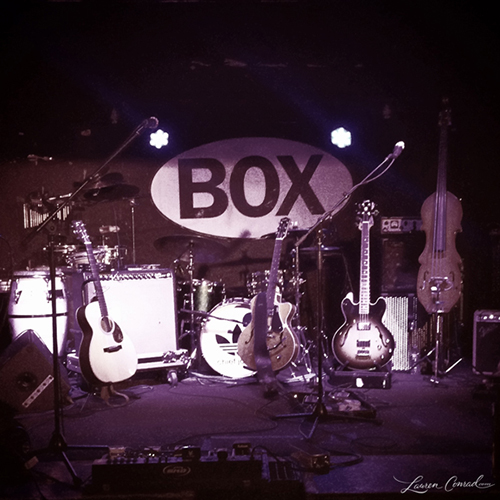 I learned how to shuck a clam…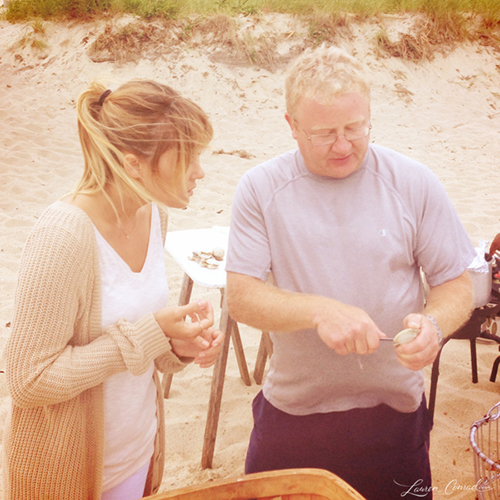 And then I ate it at a clambake on the beach… Yum!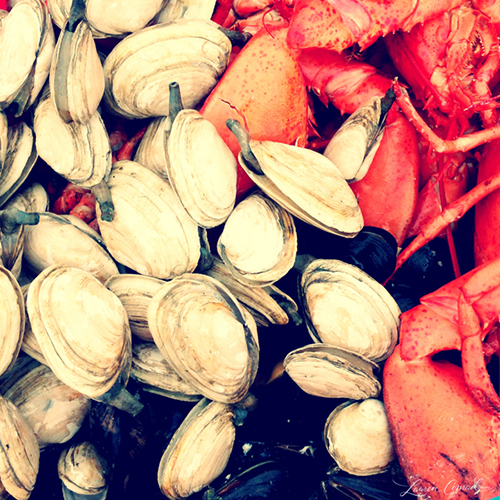 I loved all the paths made of crushed white shells…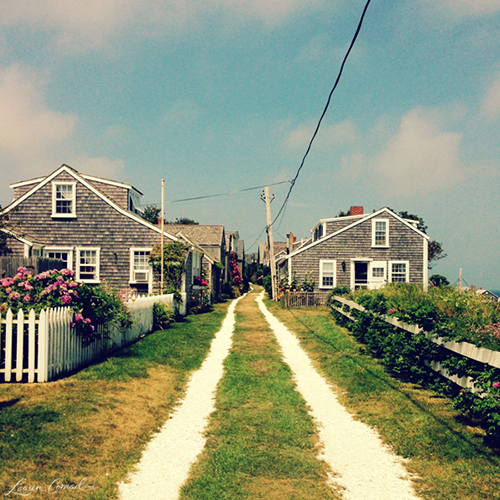 Just call me the shady lady…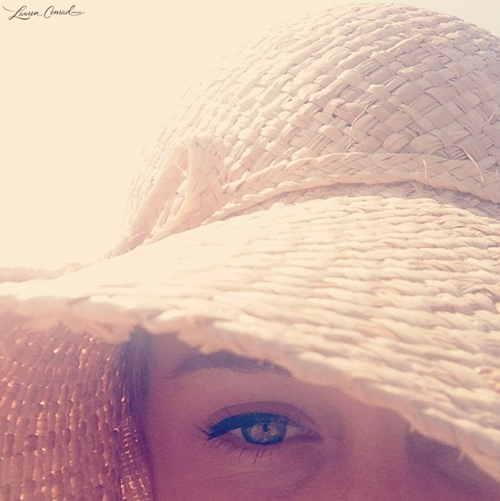 Stay tuned for more summer snapshots to come in my next Photo Diary!
What photos have you taken this summer?
If you have a blog, post your own Photo Diary and leave the link to your blog post in the comments below. My editorial team will be sure to take a look!
XO Lauren