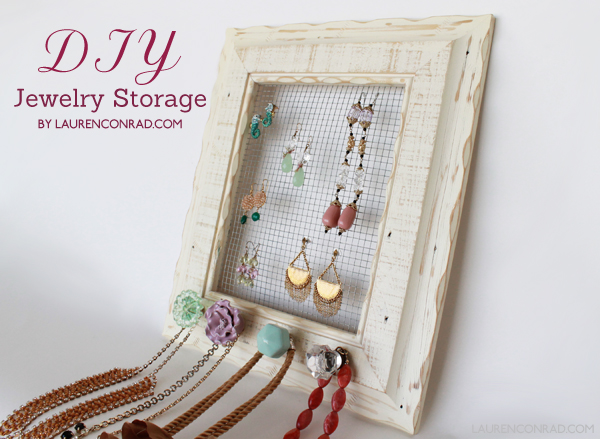 From teacup trinkets to cheese grater earring stands, we've shared several clever solutions for storing your accessories here on LaurenConrad.com. Today I wanted to share another DIY idea for stylish jewelry storage. Not only will this chic design keep your earrings organized in one place and display your favorite necklaces, it will also showcase your beautiful baubles in a decorative way. It's an easy way to add some feminine flair to your walls, and it will keep your necklaces tangle-free too. Just think of your chains, and studs, and jewels as wearable works of art. Here's the how-to…
Here's what you will need:
mesh screen (available at hardware stores, where they will cut it to size for you)
wooden frame (thick enough to put knobs through)
decorative knobs
cordless electric drill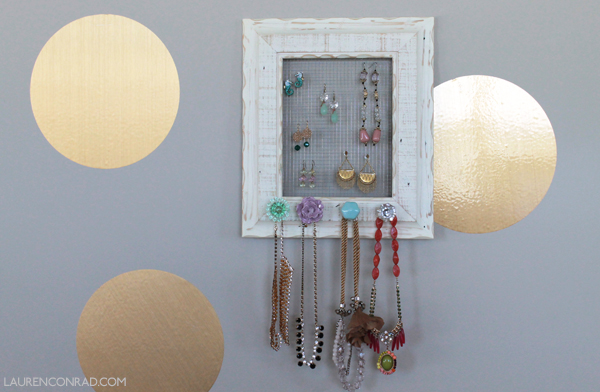 Instructions:
Begin by removing the back and glass from your frame.
With a pencil, mark where you would like to place each knob. Use an electric drill to drill a hole for each knob.
Screw your knobs in the frame.
Fit your screen into the frame, trimming the edges more if necessary.
Fill with jewelry and hang on your wall or prop atop your dresser or vanity.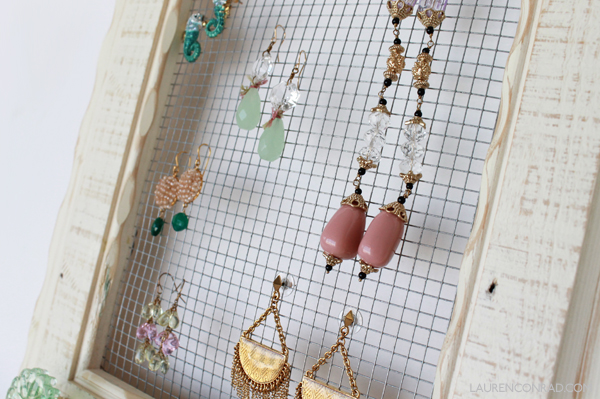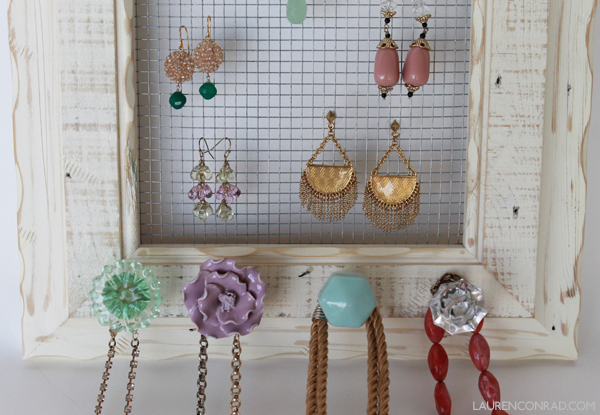 Do you have any creative jewelry display ideas of you own?
Share them with me in the comments below!
xo Ilana
Team LC