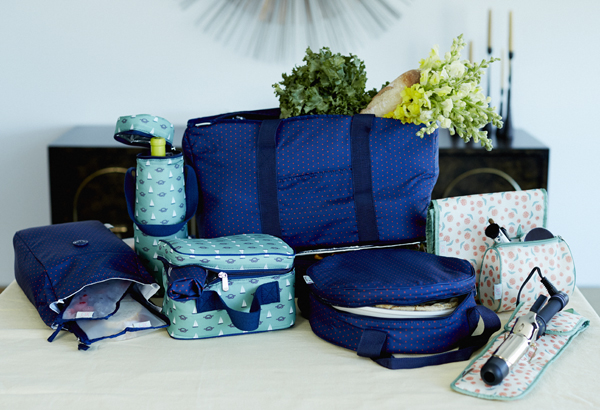 August is turning out to be quite the exciting month for me. Last week it was my new LC Lauren Conrad Kohl's collection, and today I am excited to debut my brand new XO(eco) collection with BlueAvocado! This is my second collection with BlueAvocado, which is a very exciting time in a brand's evolution. I took all of the feedback from the 2013 product lineup, and used it to design a 2014 collection that I am even more proud of than the first.
Once again, all of my XO(eco) travel, shopping, and beauty accessories are fashionable, functional, and most importantly, eco-friendly. Each and every piece in the collection is made with Repreve, which comes from recycled plastic bottles. One of my main goals in partnering with BlueAvocado was to raise awareness about the importance of environmental sustainability, and show that even small changes like swapping plastic for a reusable container can make a big difference. And with my line, the eco-friendly choices you make can also be chic.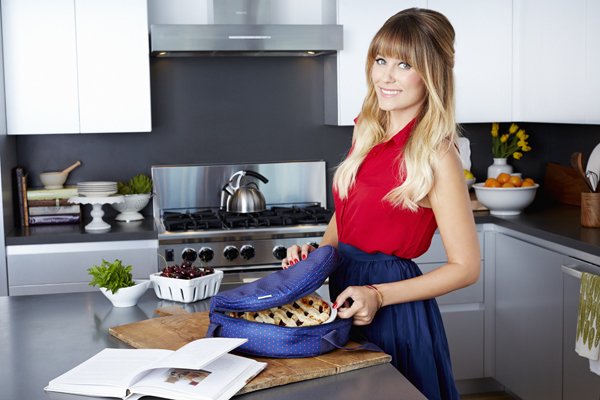 BlueAvocado's motto is "Smile More. Waste Less," and I think this captures the essence of this new collection perfectly. As you may already know, I'm a big fan of conversational prints. This season's designs feature a classic and preppy nautical print, a timeless cute polka dot, and a floral print that I actually drew myself. For the food-on-the-go collection, I wanted to pair classic with whimsy to allow today's modern hostess can make a statement. The micro-dots in navy and red are timeless, won't get dirty easily, and will work for everyone.
If you're inspired to join me in going eco-chic, then order your XO(eco) goodies on BlueAvocado.com today! Right now BlueAvocado is offering a special 10% off promotion through 8/23 on any XO(eco) item. Just use the code viplove10 at checkout.
Which product are you most excited about?
My personal favorites would have to be the pie and casserole carriers.
XO Lauren