When you style a cute collared shirt with a statement necklace, a classic blazer, and on-trend mint jeans what do you get? Why, our newest Chic of the Week of course! This week's style bug channeled a classic preppy look that was too cute for us to resist featuring right here on LaurenConrad.com…
Congrats to the radiant Rabia, our newest Chic!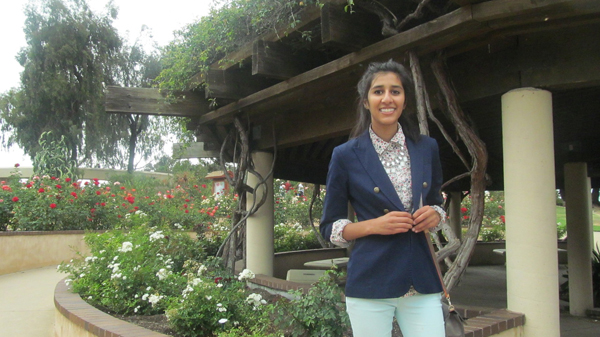 Here's what Rabia had to say about this adorable outfit photo:
"San Diego provided for the perfect backdrop for the 4th of July, and fortunately, I also got the opportunity to break out beautiful bright colors for summer while still layering. Only in California!"
We love your 4th of July outfit and congrats again on being our Chic!
What has been your favorite summer outfit?
xx
Allison
Team LC
Photo: Rabia