When I spotted our newest Chic of the Week in our LaurenConrad.com gallery, I suddenly got the song "Pretty Woman" stuck in my head. It's a song that plays a perfect soundtrack to our Chic's classy pose and confidence! If you need further explanation, take a peek at her cute outfit photo below…
Congrats Christina, our newest Chic!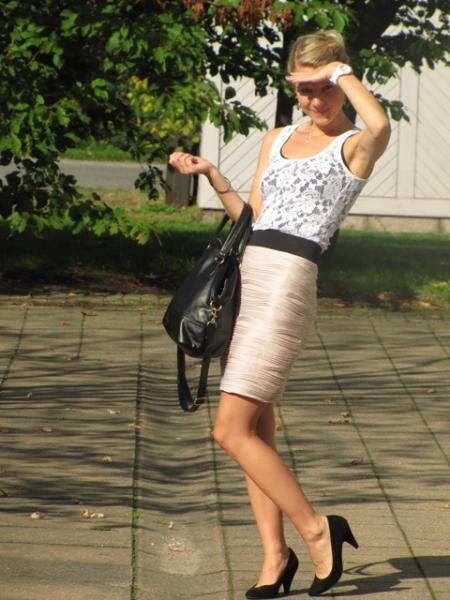 Christina styled a classic look by pairing a champagne-colored wrap skirt with a white lacy top and black pumps. I love how she accented her waist with a black belt, and her pose is just too cute. Congrats again, pretty lady!
Would you like to see your photo in our next Chic of the Week post?
We're taking entries!
xx
Allison
Team LC
Photo: Christina