I am in disbelief that July 2nd is already here. This summer is going by faster than ever, so I hope you are all getting a chance to wear your favorite summer staples in your wardrobe. The Fourth of July is this week and we have many more warm days ahead. So here are a few summer styling ideas to try this month…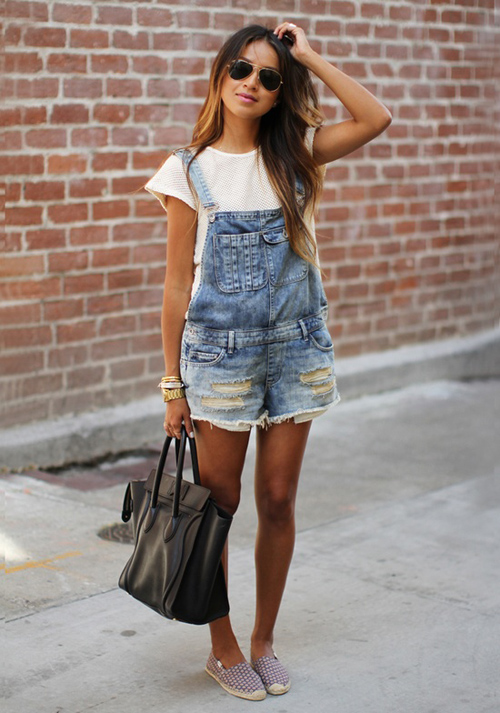 1. Over it all.
I've been flirting with the idea of trying this comeback trend for a while now. And I think July is the best time to wear your overalls. Look for a distressed pair with a little personality at a thrift store.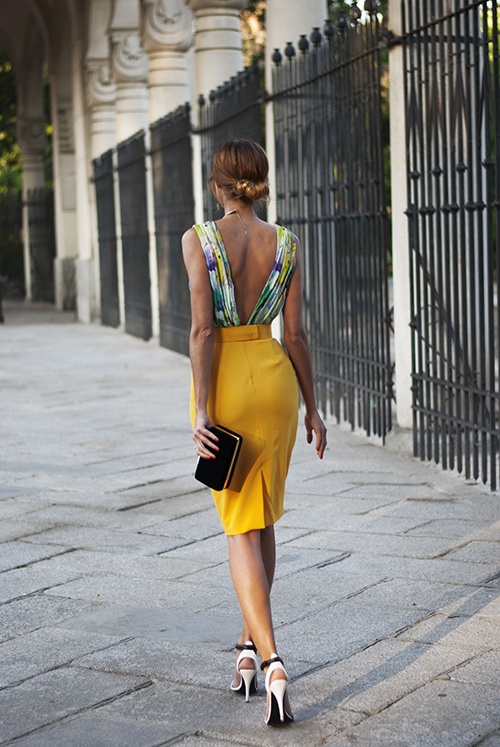 2. Punch up your workwear.
In the summer, I get bored with the idea of wearing a skirt and a blouse to the office every day. Luckily for me, there is no dress code at the Paper Crown and LaurenConrad.com offices. But for those of you who do have one, add an unexpected twist to your business casual clothes. A deep V-back top like the one above is pretty with a pencil skirt and heels.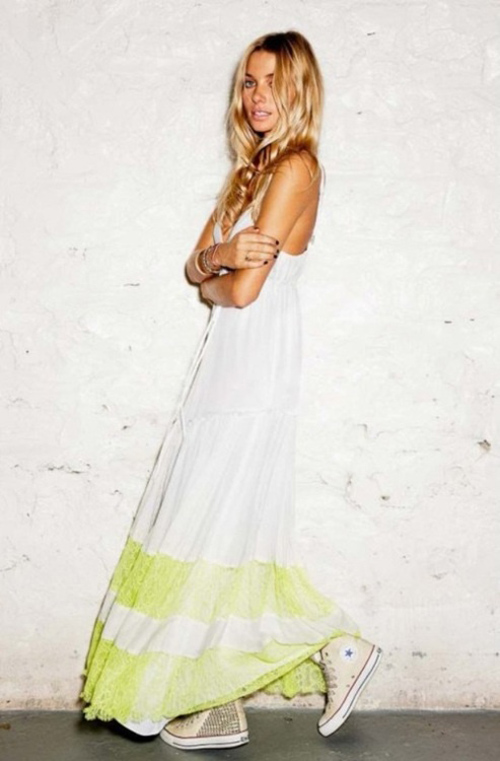 3. Style your sneakers.
While Chuck Taylors may be casual, that doesn't mean you can't style them up a bit. Wear your Converse sneakers with a maxi for warm weekend days spent shopping and running errands.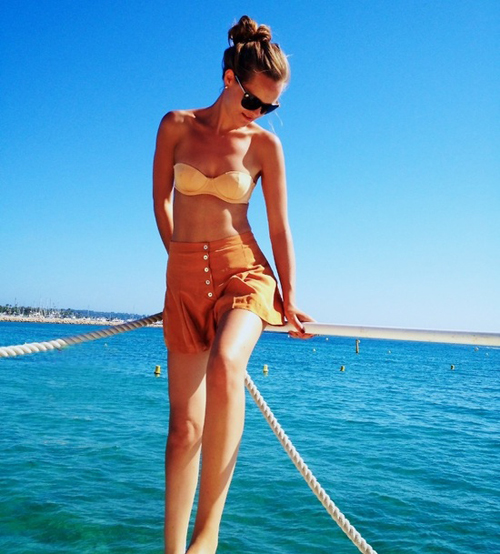 4. Swap your top…
…for your bikini top! On days spent at the beach or the pool, I like to forgo wearing a shirt at all. A cute, frilly bikini top with a high-waisted skirt can pass of for an effortless summer outfit.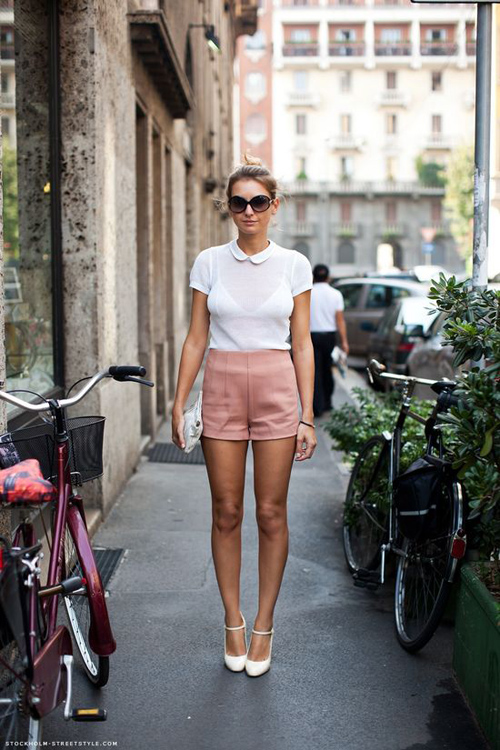 5. Go prim and proper.
I love the look of pairing a shirt with a Peter Pan collar with cute shorts and pale Mary Jane pumps. The end result is sweet and ladylike, not to mention frill-free for going out to dinner in the summertime.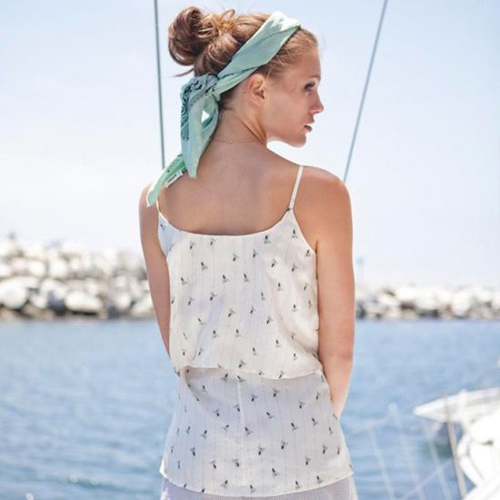 6. Tie it up.
Keep your hair out of your face by turning a bandana into a headband. I love the mint bandana above, but a navy or white one will look nautical-chic too.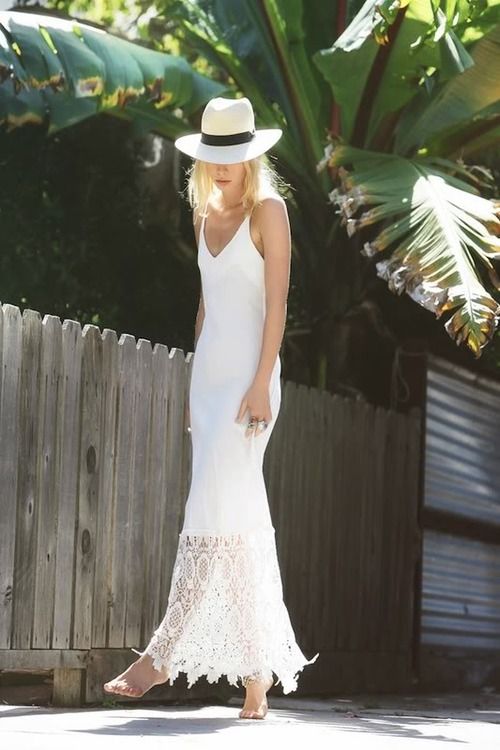 7. Keep wearing those whites.
Wear a chic panama hat with a long white maxi to channel the ultimate bohemian summer look. I love white maxi dresses with lace details or embellishments.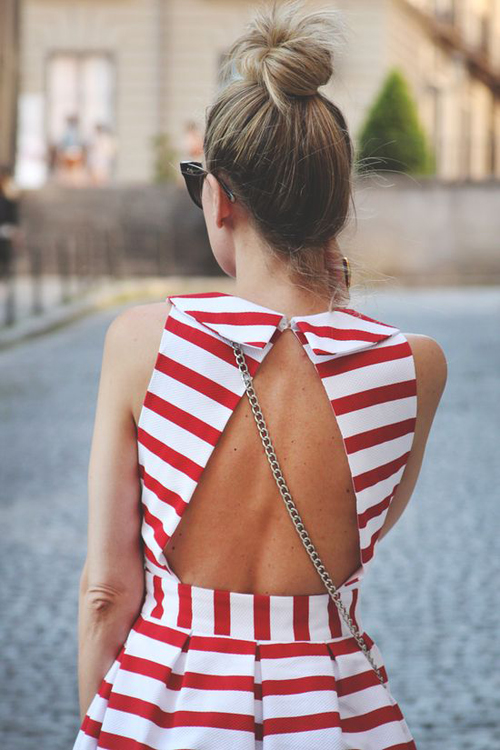 <
8. Go patriotic.
This month is the perfect opportunity to break out your reds, whites and blues. I love any combination of the three colors in a striped pattern. In fact, I'd love the dress above in my very own closet. Too cute.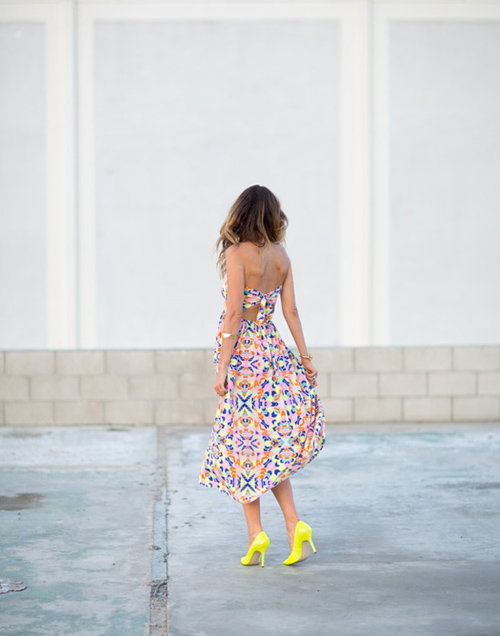 9. Bright nights.
For those warm summer nights out on the town, add an unexpected touch of neon to your outfit. It will make you look tan, glowing, and confident. I love wearing pops of neon on shoes, bags or jewelry.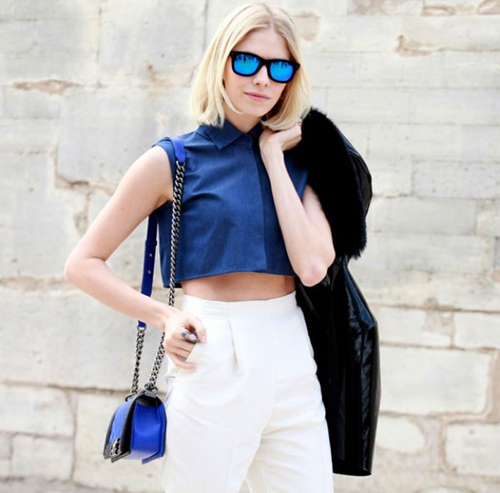 10. Get glassy.
Holographic glasses are having a major moment right now, so have a little fun with it. I would recommend buying an inexpensive pair since this trend might not be around forever. Wear yours with a crop top and rock two trends in one look.
Are you going to try any of these style tips this month?
If you do give one a go, be sure to upload a photo of your outfit to your LaurenConrad.com profile and share the image link in the comments below. I may feature you as the next Chic of the Week! (For more details on how to upload and share photos, click here!)
XO Lauren