This story is from our partner, PopSugar! Twice a month we'll share PopSugar's best fashion tips and shopping guides. Today's style guide offers tips on turning one summer staple into a look you can rock this fall…
As true lovers of cutoffs, we spend most of our Summer dreading the eventual end of its wearable season. When the slouchy boyfriend length erupted onto the scene, it was a eureka moment — finally a piece that could eke out a few more weeks of wear once Fall arrives! Koral's midthigh cut ($195) is ready to be worn right this instant with a filmy tank and flat sandals, and then with a layered knit and blazer when temps start to dip.
Wear Now, Wear Later: Keep Your Cutoffs Around This Fall!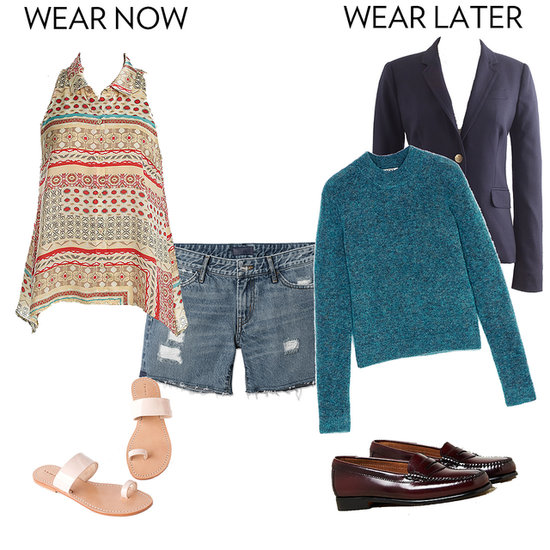 What to Wear for Your Next Girls' Night Out

Wear Now: Collective Concepts Sleeveless Button-Down ($68), Trina Turk Palermo Sandals ($110)
Wear Later: J.Crew Classic Schoolboy Blazer ($198), Acne Lia Mohair Jumper ($260), Bass Penny Loafer ($99)
Would you sport your denim shorts come fall? Tell us what you think in the comments!
XO, Team LC
More Stories from PopSugar:
50 Finds For Your Hot Summer Nights
The Beauty Products Our Editors Are Loving For July
Sunglasses So Cheap You've Gotta Buy
Summer Date Night Outfits: Coffee, Drinks, or Dinner!