This story is from our partner, PopSugar! Twice a month we'll share PopSugar's best fashion tips and shopping guides. Today's style guide features the PopSugar team's picks for this month's essentials…

Our July Fashion Must Haves: Add These Items to Your Shopping List Now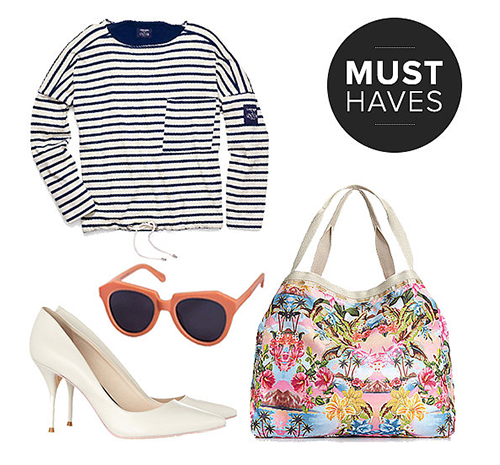 This July, we're seeking out ways to beat the heat, celebrate Summer, and make our chosen seasonal uniform of bikini-top-and-cutoffs acceptable attire anywhere. (With BBQs, pool parties, and holiday weekends at the beach, that can't be a pipe dream, can it?) But, it's not just Fourth of July fireworks that have us excited. We've rounded up a midsummer shopping list that will keep you looking your best.
6 Things to Pack For a Weekend Trip – Leave the Rest at Home!
From patriotic staples that will look stylish well after Independence Day to flat sandals that are a still-comfortable antidote to flip-flops, we've hand-selected an assortment of Summer essentials. Shop all of our editors' July must-have style items here, in the gallery.
Click through the slide show below and follow the link to the original post for even more PopSugar finds.
What is on your must-have list this month? Join the conversation below!

XO Team LC
More stories from PopSugar:
The Ultimate Swimsuit Guide: How to Find the Perfect Fit For Every Body Type
Runway Refresh: See the Top 10 Trends For Fall 2013
Transform Your Old T-Shirt Into a Sexy, On Trend Tank!
5 Sundresses You Need This Summer – All Under $100!