<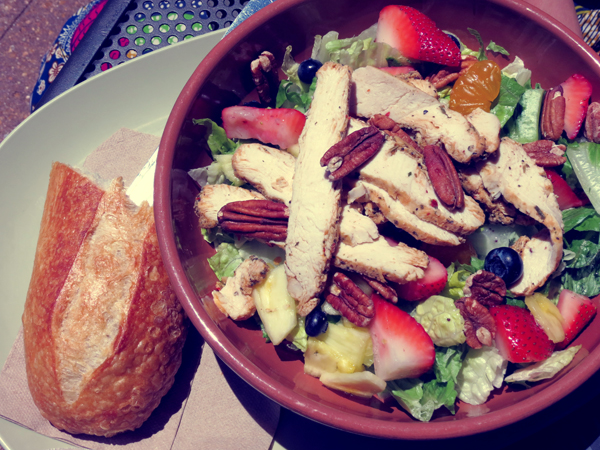 If you're like us, you like to feel light and healthy in the summertime by eating delicious salads 'round the clock. A salad is the best meal to have before slipping into a bikini or a summer sundress because you will feel guilt-free and look your best. The best kinds of salads are ones that have tons of veggies and chemical-free lean meats…which is exactly what you get when you eat a salad from Panera Bread.
When we stop by Panera, we like to order the Strawberry Poppyseed & Chicken Salad, which uses antibiotic-free chicken and fresh fruit. This bowl of leafy-green goodness is only served during the summer, when berries are their ripest. Plus, the entire salad only has 340 calories—much better than grabbing a deep-fried meal from a drive-thru, in our opinion.
Panera Bread chooses to serve antibiotic-free chicken in their salads because it tastes much better and is nutritious too. And because no one wants to eat a plate full of chemicals. In fact, Panera Bread is working to provide as much antibiotic free proteins as possible. That's a win-win in our book…for your body, your mind, and your bikini.
Stay in the know about these delicious salad from Panera Bread by following them on Twitter and Facebook.
Panera is also offering one lucky reader a $25 gift card so that you can taste these fabulous salads for yourself!
Update: We have our winner! Congrats to Becca Waldron! Enjoy!
Here's how to enter…
1. Leave a comment below telling us about your favorite sandwich or salad you like to order from Panera Bread. Don't have a favorite? Take a look at their menu and let us know which one you can't wait to try!


2. Check back in a week, on Wednesday, July 24th when we will announce the winner.
Good luck!
XO Team LC
Today's post is proudly sponsored by…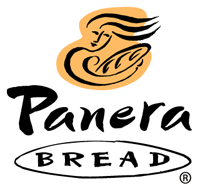 • You must be a registered LaurenConrad.com member to enter. Learn how to sign up by clicking here.
• This contest is open to US residents 18 years of age and older.
• Winners will be contacted via private message to their LaurenConrad.com inbox and by email. If our team does not hear back within 24 hours, a new winner will be selected in your place.
• Limit one comment per entry. Multiple comment entries will not be considered.