I hope everyone had a fabulous and safe Fourth of July yesterday! As you will probably be able to tell from the below Friday Favorites, I am still in a celebratory mood. Even though the holiday has come and gone, I hope everyone has a wonderful long weekend ahead. And if you don't live in the US of A, check out my favorites below for a little dose of what we call "Americana."
Favorite Finger Food (blackberry goat cheese crackers via Yummy Mummy Kitchen):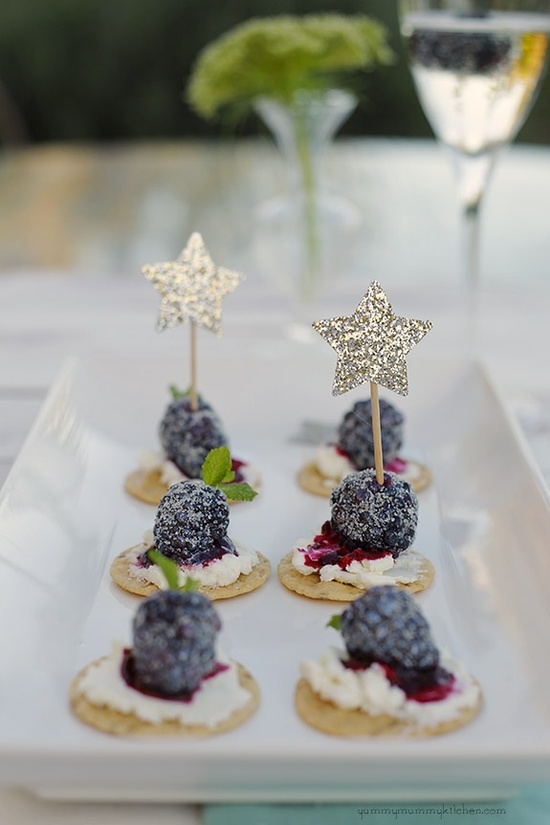 Favorite Swimsuit (American flag one piece by Wildfox):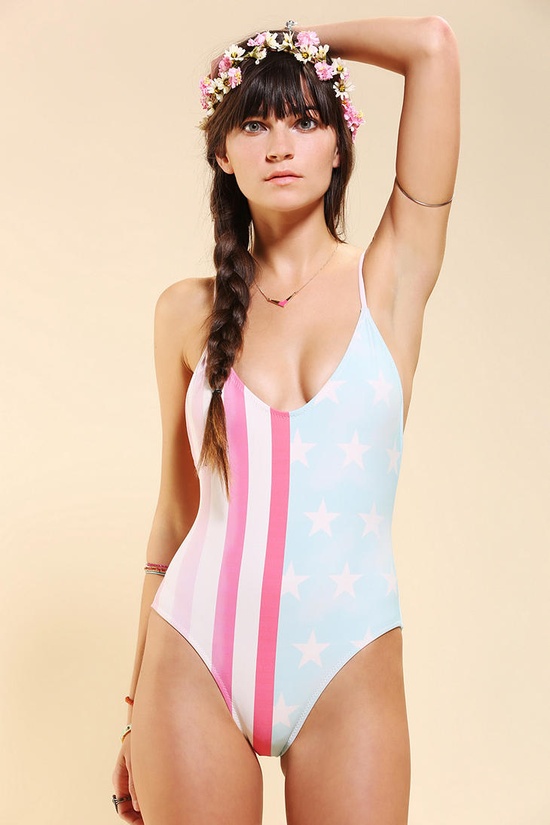 Favorite Stretch: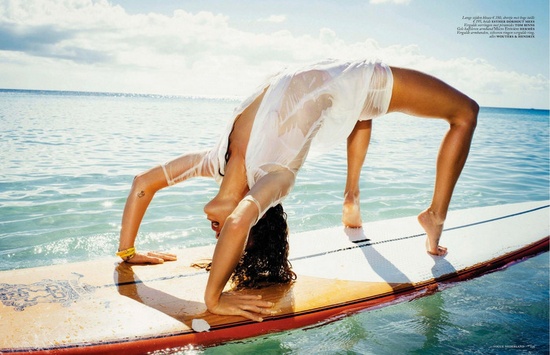 Favorite Manicure: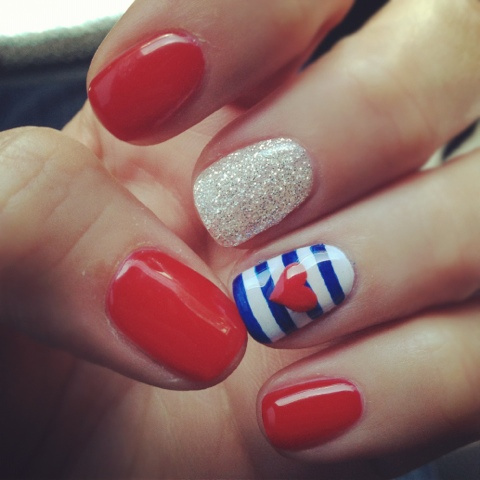 Favorite Weekend Mantra: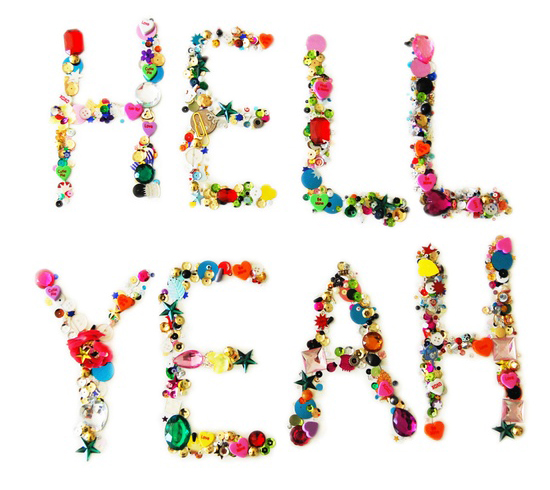 How do you celebrate the Fourth of July? What weekend plans do you have in store?
Happy Friday!
XO Lauren