Happy Friday, everyone! Today I am spotlighting a LaurenConrad.com member who knows how to dress for a vacation. Summer is a time for planning getaways, taking trips, and kicking back by the pool. Here at the LC headquarters, we respect a girl who knows how to dress for said getaways. Which is why Tiffany is our newest Chic!
Congrats to Tiffany! We adore your vacation style.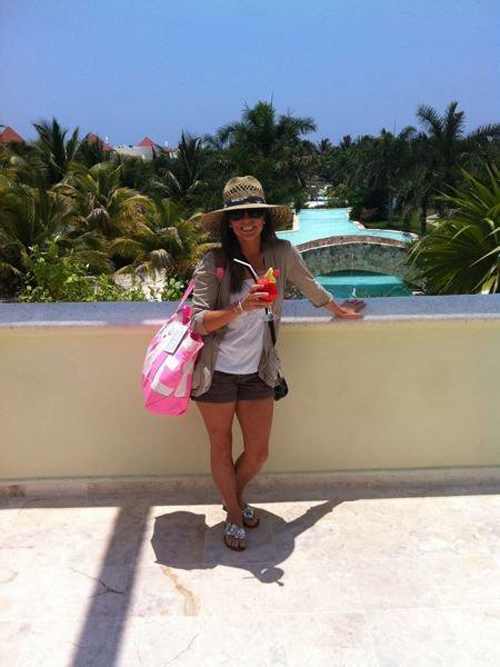 Our newest Chic channels a laid back, beachy style by wearing basics like khaki shorts, a plain white tee, a cute cardigan, a straw sunhat, and sandals. And don't think we didn't notice her bright pink bag and cocktail in hand. Tiffany, can we vacation with you?
Congrats again!
Do you have what it takes to be our next Chic?

xx
Allison
Team LC