If you read Lauren's July Style Tips, you might remember that her first style suggestion was bringing back those good old' overalls we all used to love back in the day. Well, if there is one thing we love more than a comeback trend, it's when we see our members taking our suggestions to heart and trying them out themselves. Which is why we chose this LaurenConrad.com member as our newest Chic of the Week…
Kelli, I respect your adventurous sense of style. Congrats, girl!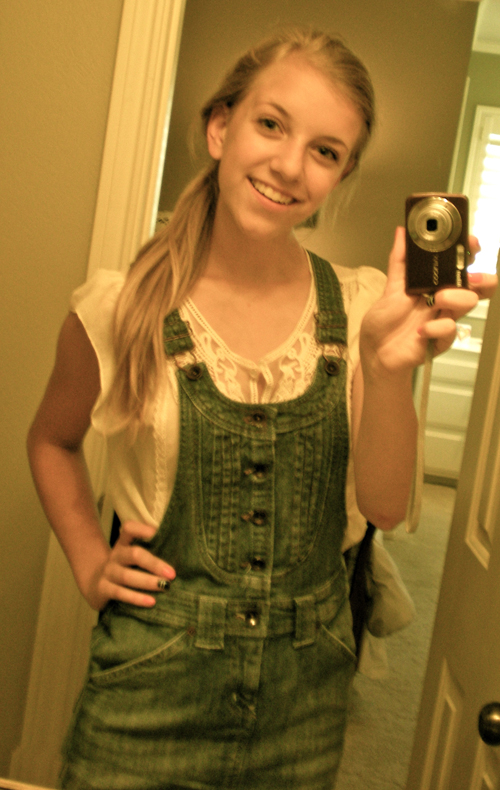 Kelli took a selfie wearing her overalls with a pretty lace blouse underneath. This summer trend is a fun way to experiment with your own personal style and make a unique statement. But what do you think…
How would you style a pair of overalls?
And what's the biggest fashion risk you've ever taken?
xx
Allison
Team LC