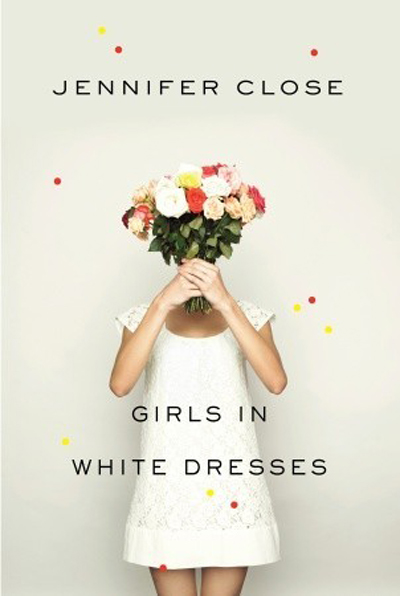 Today I am excited to finally announce the next book we are going to read for our LaurenConrad.com Book Club! I know you have all been waiting to start up a new read, and summer is the perfect time to kick back and relax with a good book. After reading your feedback on my Summer Read List, I have decided that we will read Girls in White Dresses by Jennifer Close.
Even before I saw your comments about requesting this book for our next book club read, I actually was very interested in reading it myself as well. I've heard that it's a collection of funny, realistic stories that any 20-something girl can relate to. Here's the book description I pulled from the Amazon listing for Girls in White Dresses:
Isabella, Mary, and Lauren feel like everyone they know is getting married. On Sunday after Sunday, at bridal shower after bridal shower, they coo over toasters, collect ribbons and wrapping paper, eat minuscule sandwiches and cakes. They wear pastel dresses and drink champagne by the case, but amid the celebration these women have their own lives to contend with: Isabella is working a dead-end job, Mary is dating a nice guy with an awful mother, and Lauren is waitressing at a midtown bar and wondering why she's attracted to the sleazy bartender.


With a wry sense of humor, Jennifer Close brings us through those thrilling, bewildering years of early adulthood as she pulls us inside the circle of these friends, perfectly capturing the wild frustrations and soaring joys of modern life.
Are you as excited as I am to start this book?
If you are going to participate in my book club on Girls in White Dresses, please read to the end of the chapter called "An Animal Called Ham" by August 7th.
On August 7th I will post a few reading questions for you to answer and announce the date of the book chat too.
XO Lauren