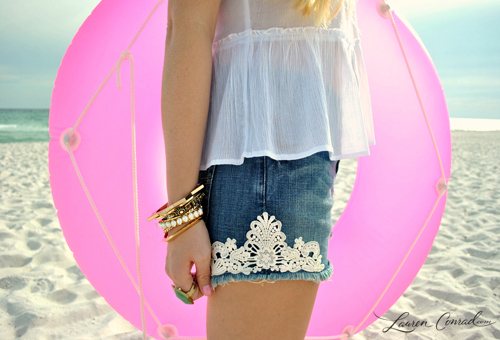 Hey ladies, it's Anna from Fash Boulevard. When it comes to summer essentials, a killer pair of denim shorts can accommodate almost any summer adventure. Distressed denim, like these from the LC Lauren Conrad Kohl's collection, are my absolute favorite. They allow me to skip the dreaded "break in" process and jump right to their "lived in" appearance. Below are a few important things to consider when purchasing your next pair of stylish daisy dukes.
For petite girls, it's important to avoid long Bermuda shorts, which tend to make you look shorter than you are. Instead, opt for bottoms that hit mid-thigh and pair them with a simple wedge for an elongated look. The opposite applies for tall girls.
When purchasing cuffed shorts, be sure the cuffs aren't too tight. I tend to always go up one size larger for a more flattering and comfy fit.
To show off your curves and maintain your shape, tuck in your top and style your summer shorts with a vibrant belt like this one.
To avoid looking like a club rat, shy away from pairing frayed denim shorts with sky-high stilettos. The combination will undoubtedly result in unwanted attention.
For optimal wear-ability think about your existing wardrobe when purchasing different denim washes. Dark washes looks better with light colored tops, while light-washed denim works best with darker tones.
When caring for your denim, be sure to wash your pieces on a cold delicate cycle and inside out. Hang dry to avoid unraveling of the fray and to maintain their original color.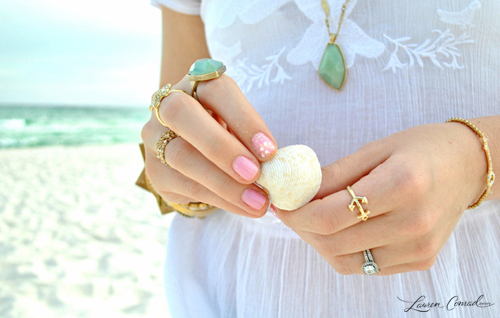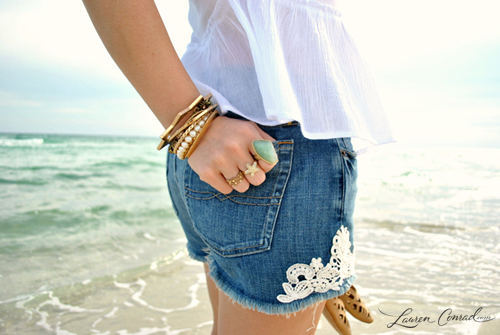 Still in search of the perfect denim shorts this summer? Below are some fabulous options in a variety of styles and washes that are currently available…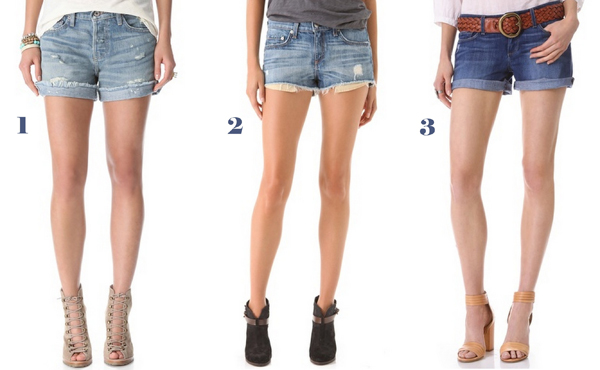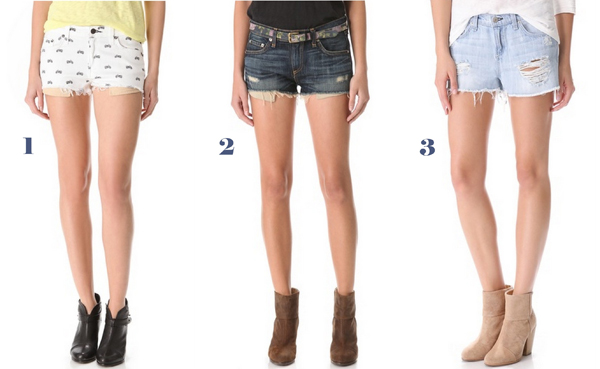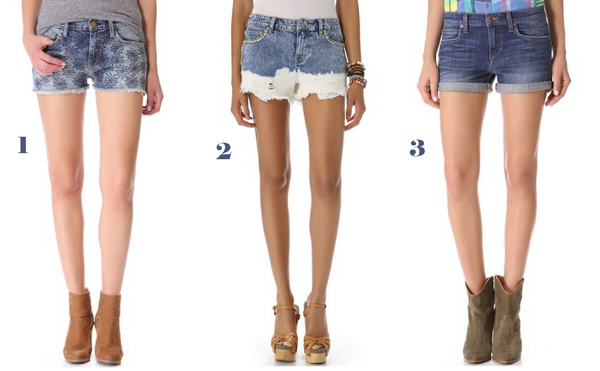 What's your favorite style and wash of denim shorts this summer?
Let me know in the comments below! And be sure to check out Lauren's summer shorts guide by clicking here.
xoxo
Anna
Fash Boulevard
P.S. Looking to reinvent an old pair of denim shorts? Consider channeling your inner crafter and give your old shorts a lace infused makeover. For step by step instructions click here and here!