Since I posted my last Photo Diary, I have been a very busy bee. I went on a relaxing vacation to Cabo, tried a brand new hairdo, launched my bedding collection for Kohl's, shot the photos for my next Kohl's clothing collection, covered Marie Claire magazine, and went around the country for my Infamous book tour. Yep, I told you I've been busy. Thankfully, this week I've been taking things slow. I'm going to be catching up on some blog brainstorming for next month and working in the Paper Crown offices for the next few days. In the meantime, here's a glimpse of what life has looked like through my lens lately…

Had a lazy Saturday morning with this one…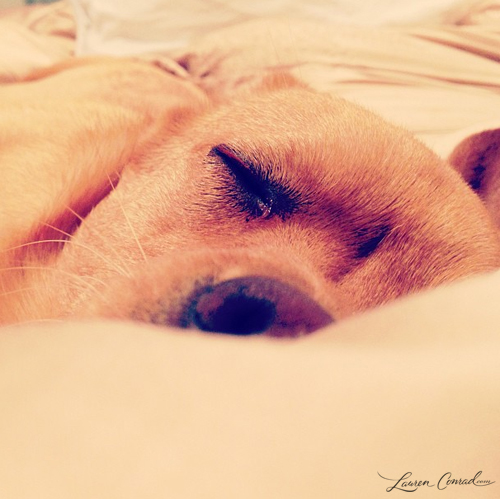 Celebrated the upcoming nuptials of my friends with macarons and tea…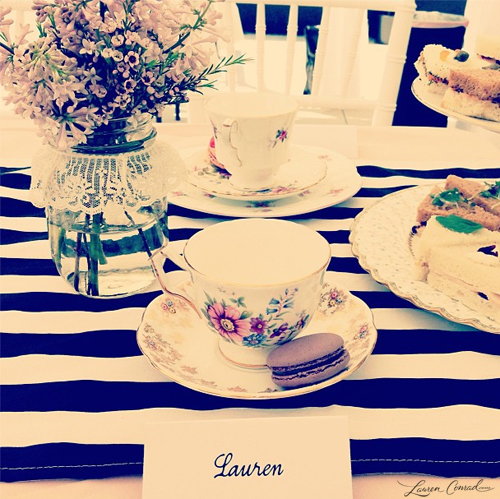 Found a few surprises at the Conrad farm. The tiny one is yolk-less!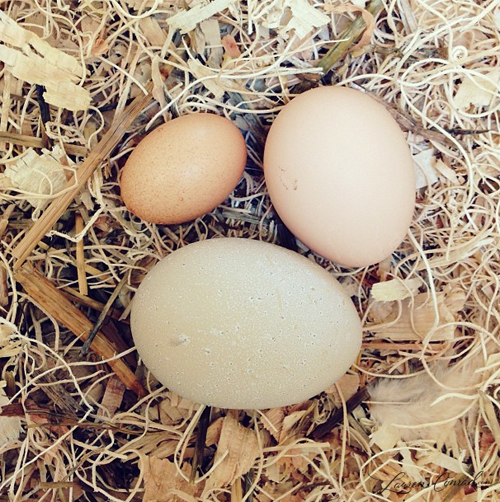 It's been all work and no play for my beau…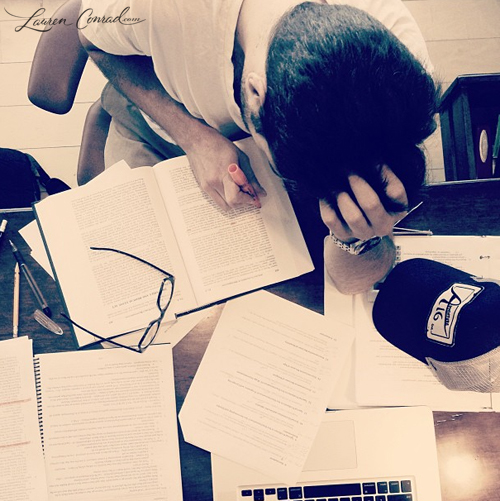 …But hard work always seems worth it when there's a reward at the end, like a trip to Cabo San Lucas.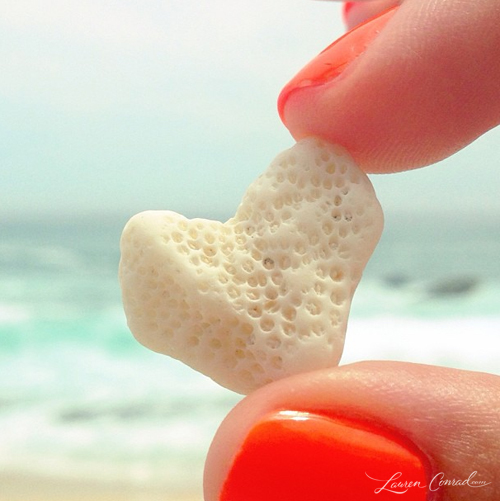 Truly my happy place…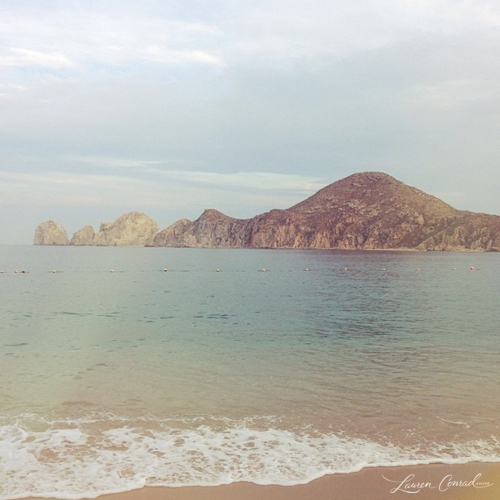 I decided to start the summer off with a bang. Literally…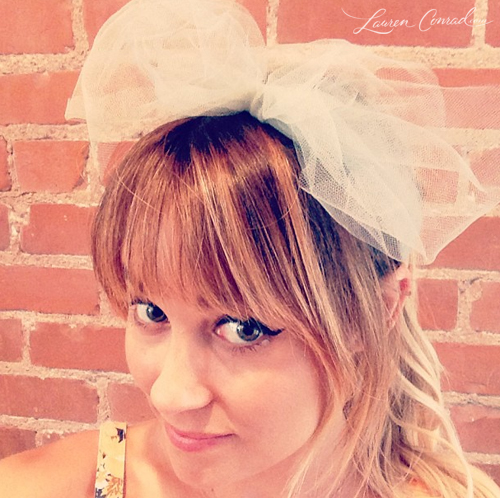 These pups barely recognized me at first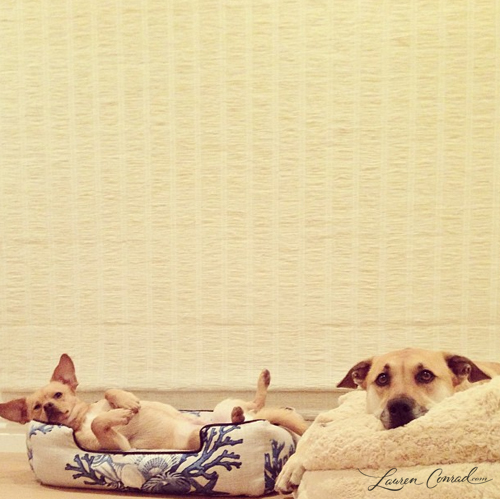 Especially when I walked in the door looking like this…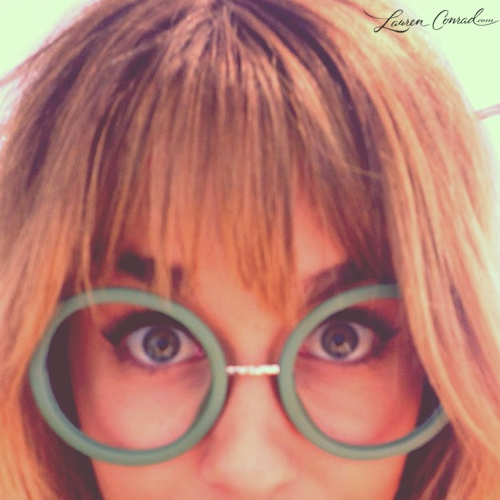 A week later, my Kohl's bedding collection finally launched. It's a project I've been working on for so long and I'm happy with how it turned out. Click here to shop the collection.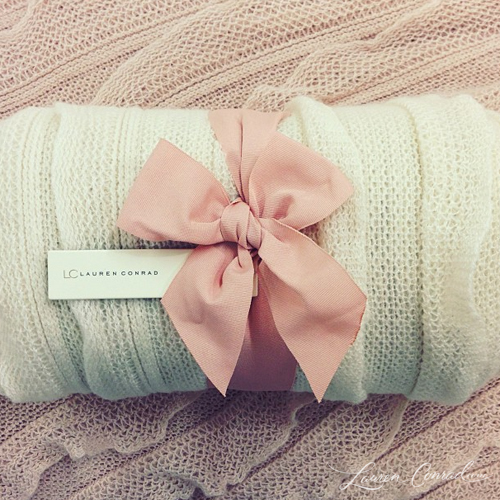 Speaking of Kohl's, I think I fell in love at the photoshoot for my next collection…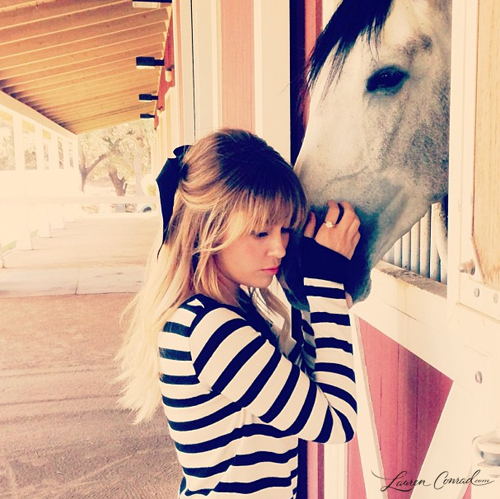 This was the set where my love affair took place. We used my new bedding. Love.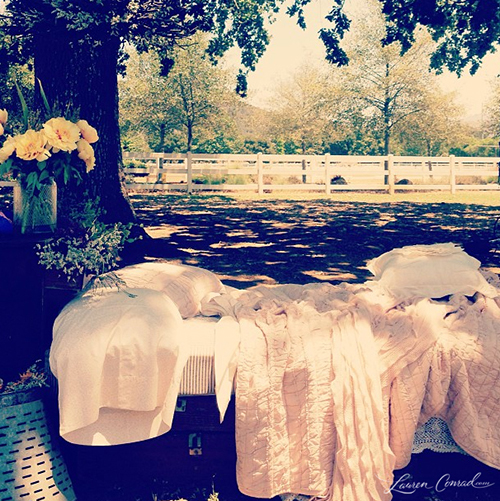 …And this was the hairstyle I sported. (Stay tuned, the photos from the shoot will be on LaurenConrad.com next month).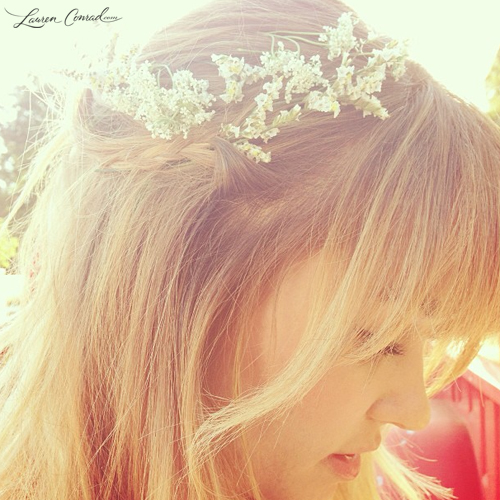 My jaw dropped when I saw my Marie Claire magazine cover hit newsstands. Have you picked up your copy?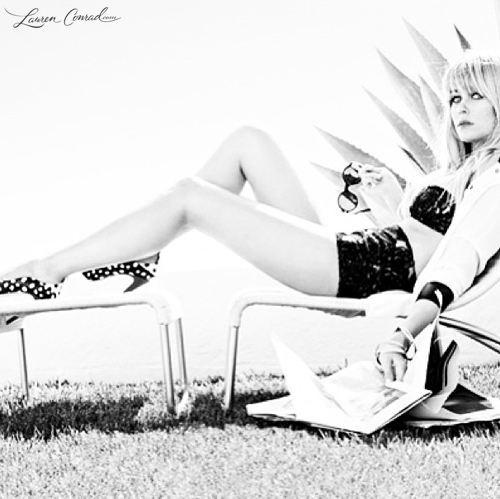 Then I was off again on my Infamous book tour…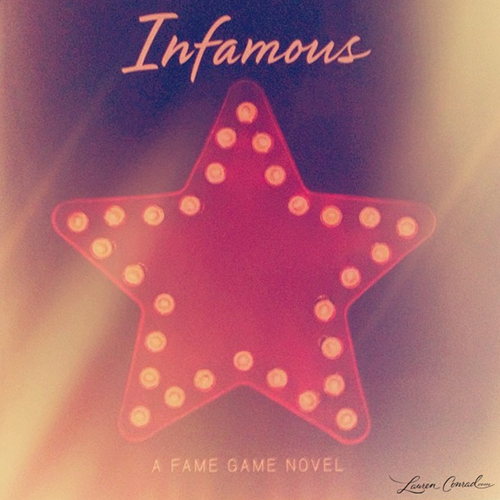 But we had to make a Six Flags pit stop on the way. Detour!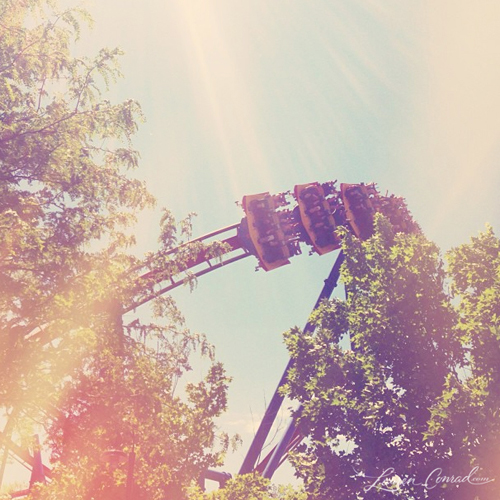 These past few weeks have been a lot of work, but a lot of fun too. After all, if you don't have some adventures along the way what's the point?
What memories have you made this month?
Share your own Photo Diary on your blog, then leave the link and your twitter handle in the comments below. Team LC will take a peek and tweet out their favorites.
XO Lauren