It's the season of barbecues and alfresco entertaining. And since party planning is one of my favorite pastimes, I've been making the most of the warm weather by entertaining outdoors as much as possible. Today I wanted to share a few tips for throwing a flawless backyard bash from the ladies who know best.
Many of you may remember my friend Lauren Bosworth (aka Lo) from The Hills. She recently launched a fabulous new website called Revelry House along with co-founder Christianne Amodio, and the idea behind it is pretty genius…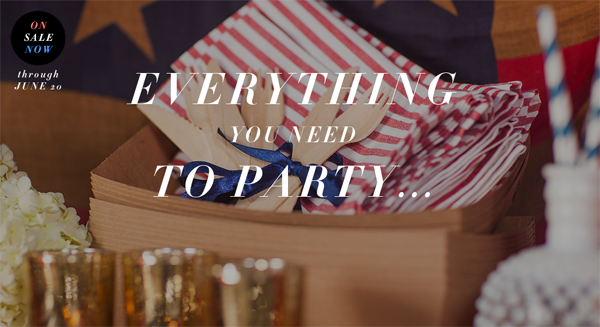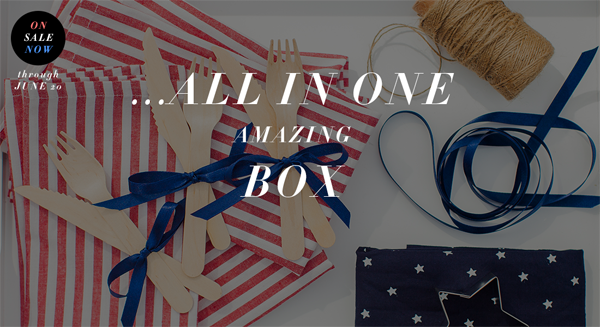 When you go to Revelry House, you can choose from several pre-packaged boxes of party and entertaining essentials. Each box is themed for a certain holiday or occasion, and your party supplies will arrive right at your doorstep. Whether you're planning a Fourth of July barbecue, throwing a New Year's Eve bash, or hosting an intimate baby shower, Revelry House is a great new tool for the modern hostess. You have to check it out.
Now, without further ado, here are Lo's top five tips for throwing the ultimate soiree:
Jazz up your party by turning your favorite classic movie on mute on in the background. An old black and white film will give your get-together an elegant, retro feel.
If you're planning on blowing up balloons for your party, I suggest cutting all of the ribbon or twine at one time once you determine what the proper length should be. This will save you a ton of time and keep the balloons looking uniform instead of sloppy.
Don't have enough serving dishes or vases? Ask your bestie to bring one of hers over to complete your dessert tablescape. And don't be afraid of things looking mismatched—it will add a unique touch to your flatware.
If you need a wine bucket to hold that lovely bottle of chilled Rose you've been saving for the occasion, get creative and use a big lobster pot or roasting dish instead. Just fill it with ice cubes and wrap a pretty fabric napkin around the wine when pouring your guests a glass.
Make your ice cubes stand out by adding small pieces of yummy fruit or pretty edible flowers to your ice cube trays. Fill them up halfway with water, add the fruit or flowers, freeze for 30 minutes, and then finish filling with water so the fruit is sealed in the ice cube. Voila!
Do you have any additional tips for planning the perfect party?
Be sure to check out Revelry House's Fourth of July collection if you haven't already. And a huge congrats to my lovely friend Lauren Bosworth!
XO Lauren
P.S. Today Revelry House is offereing a 10% discount and free shipping with the code CANDY. Be sure to take a peek, ladies!
Photo: Revelry House