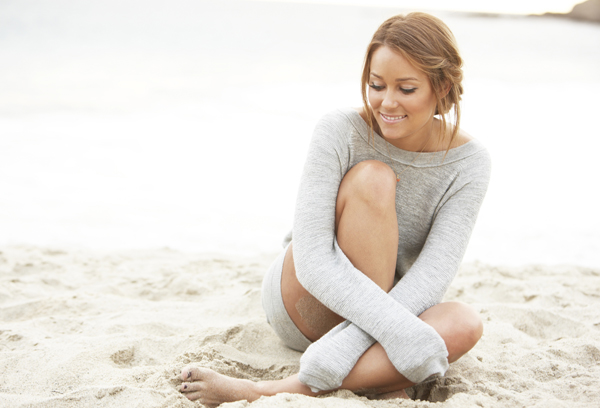 I recently read a headline on the cover of a fitness magazine that said, "It's June, people! No more procrastinating!" Seeing as the editorial theme this month on LaurenConrad.com is Shape Up, this headline really resonated with me. June is crunch time. It's the first month of summer, and it is the time to get in shape for bikini season. Hemlines are already getting shorter, and the weather is quickly getting warmer. Getting in shape is serious business and the clock is ticking. Just like the headline said…no more procrastinating, ladies.
Since I've already shared my Summer Boot Camp Plan with all of you last month, in the next few weeks I will be checking in to see how you are doing with the rules and guidelines I laid out. Additionally, this month my team and I will be sharing fitness tips from the lovely ladies at Tone It Up, teaching you about healthy ingredient swaps, and blogging about a few foods you need in your diet now. For those of you who are already on the road to your beach-ready body, look out for my swimsuit guide and my post titled Style or Store: The June Edit, where I will curate my closet for this month. We have so many exciting features coming up that I know you will all love. Stay tuned and enjoy!
If there are any fitness or health topics you would like to see covered this month, leave them in the comments below.
XO Lauren


P.S. Paper Crown is taking over Amazon Fashion's Instagram starting today until Wednesday of this week! Follow along at @AmazonFashion for a behind-the-scenes peek, style tips, and more.
Photo: Matt Jones