Hi everyone! I'm only on the second stop of my book tour and it's been pretty amazing so far. I've met many wonderful people along the way, and I know the rest of the tour will be just as fantastic.
Prior to my book signing in Milwaukee, I had the opportunity to host a very exciting style session with three lovely ladies, Brianna, Abby and Melissa, from Children's Hospital of Wisconsin. With the help of my friends at Kohl's, I was able to treat each girl to a few of the latest pieces from my LC Lauren Conrad collection from Kohl's.
I had a really nice time talking about fashion and style but I also wanted to learn a bit more about each girl. I found that each girl had her own inspiring journey, and we talked a bit about what it is like being a teen and how to deal with those days when you don't feel your best. Despite what they were going through, I was so impressed that these girls all beamed with positivity and poise when the told me their stories. They were all class acts.
Throughout the years, I've come to learn that everyone has good days and bad days. But what truly defines our character is not the bad things that happen to us, but instead how we handle that negativity. Talking to Brianna, Abby and Melissa inspired me to do my best to always look on the bright side and face difficult times with a smile.
I have no doubt that these three girls are going to do big things one day. Here are a couple photos from our style session. I hope you enjoy them…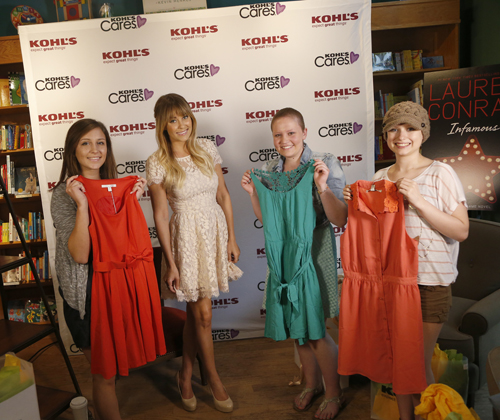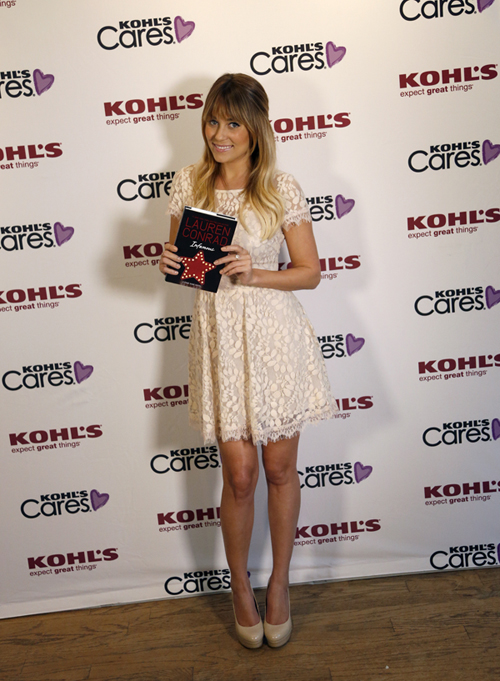 What has inspired you to be positive lately? Do you have any special stories like the one I've shared with you today?
Please leave your stories in the comments below so that I can read them.
XO Lauren
Photo: Kohl's