While clocking in family time is essential, and having date nights with your special someone is romantic, there is truly nothing quite like a girl's night out. Whenever I go too long without a night with my besties, I feel like something in my life is missing. Every girl loves getting dressed up, having a cocktail and laughing the night away with friends. And an important factor in this equation is your girl's night out-fit. I was pleased to see that one of our very own LaurenConrad.com members has mastered the art of dressing up a GNO (girl's night out!). So today, I am acknowledging her style by making her our newest Chic of the Week!
Congrats, Kate! We adore your GNO look…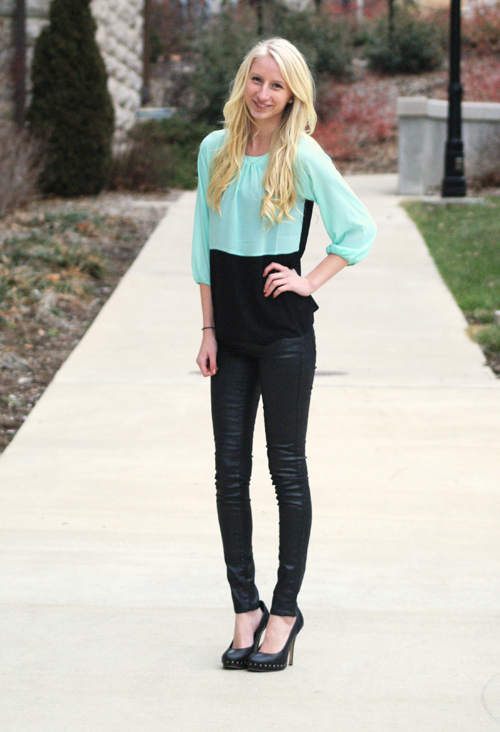 As you might remember, leather leggings are one of Lauren's favorite style essentials. They are versatile, comfortable, and they are edgier than a pair of blue jeans. I love her black pumps with studded details, her two-tone turquoise and black blouse, and her lightly wavy hairstyle. Kate, you are so ready for a night on the town with your girls!
Congrats to our newest Chic!
What will you wear for your next GNO?
xx
Allison
Team LC
Photo: Kate