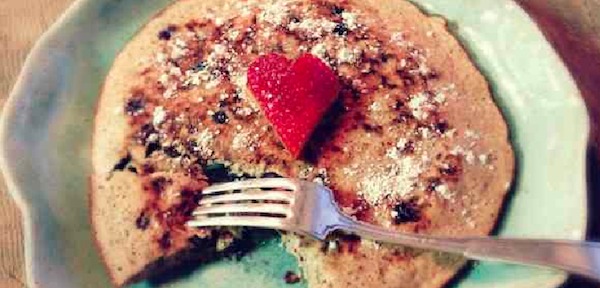 This recipe is from Karena and Katrina of Tone It Up, our favorite fitness and diet experts! Protein pancakes are delicious and easy to make for breakfast. You can find more recipes on www.ToneItUpPlan.com.
Cook Time: 5 minutes
Prep Time: 10 minutes
Servings: 1
1/2 cup egg whites
1/2 banana, mashed
1/4 tbsp ground flaxseed
1 tbsp Perfect Fit protein powder
1. Mix ingredients together and add blueberries.
2. Cook your batter like you would a pancake.
3. If it breaks apart, just scramble it up!
photo: Tone It Up