Happy Friday! As you may have heard, I recently teamed up with Malibu to launch their newest spirit—Malibu Island Spiced. In celebration of the weekend, I wanted to share a few pictures from the big launch event in NYC and some of my favorite new cocktail recipes.
The launch event festivities were held at PH-D at the Dream Downtown, where the trendy rooftop club was given a total beach-themed overhaul. It was like being back in California.


To bring the "island feel" to life, I wore a black dress from my Paper Crown line, paired with strappy nude sandals. I added a glamorous touch with hair and makeup that had a bit of a '40s vibe, with my hair swept to one side in loose waves and bright fuchsia lipstick for a pop of color.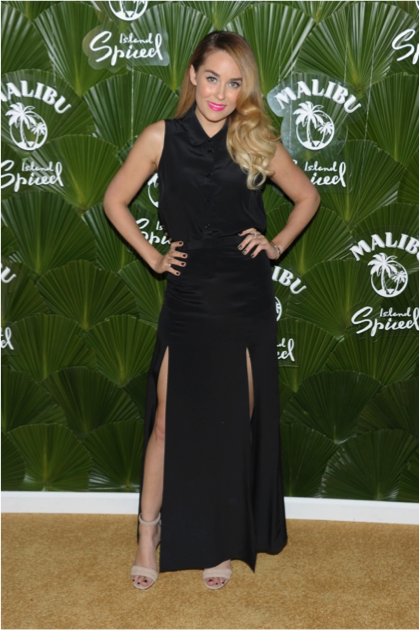 DJ Harley Newton was on-hand to kick off summer with a fun party playlist and this amazing Malibu Island Spiced motif behind her that lit up to the beat of the songs.


John Barrett Salon was there with their own "braid bar" to give guests the ultimate beach-inspired braids for summer.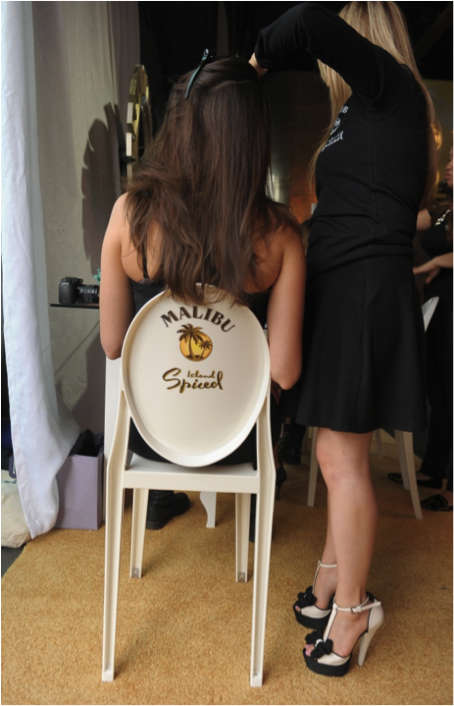 Did I mention that all my favorite Malibu Island Spiced cocktails were served? Malibu Island Spiced only has 70 calories per serving, thanks to Truvia, and is full of vanilla, coconut and cinnamon flavors—so it's perfect for either entertaining at home or for a night out.


Want to mix up a few Malibu Island Spiced cocktails of your own? Here's a selection of cocktail recipes served at the event, which can be incorporated into any gathering—any time of year—to really get into a summer state of mind…
Malibu® Coconut Spiced
Malibu® Island Spiced
Coconut water
Garnished with a lime wedge
Sparkling Spiced
Malibu® Island Spiced
Soda Water
Garnished with an orange wedge
Spiced on Ice
Malibu® Island Spiced on the rocks
Garnished with an orange twist
Which one are you going to try first?
If you have any favorite Malibu Island Spiced cocktail recipes of your own, be sure to share them in the comment section below.
XO Lauren