It's been a while since I've put together a little Photo Diary for all of you, and I must say, a lot has happened since I returned from my trip to India. Memorial Day is on the very near horizon, which means that spring will soon be coming to an end and summer will be here before we know it. These last few weeks, I've been soaking up the spring sunshine, focusing on some exciting new projects with Kohl's and Paper Crown, and enjoying life's little pleasures. Here is a peek into what I've been up to:
Photographed the Paper Crown Holiday lookbook…a little sneak preview: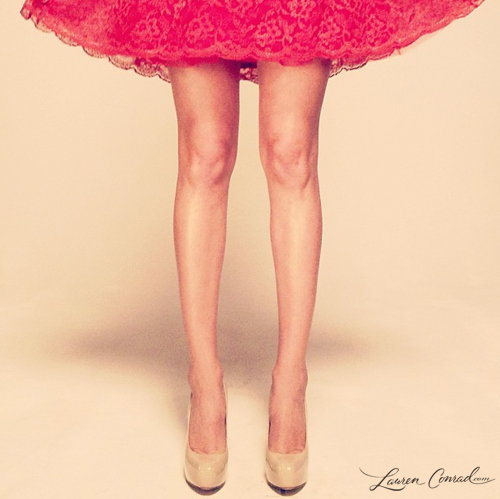 Took a springtime selfie: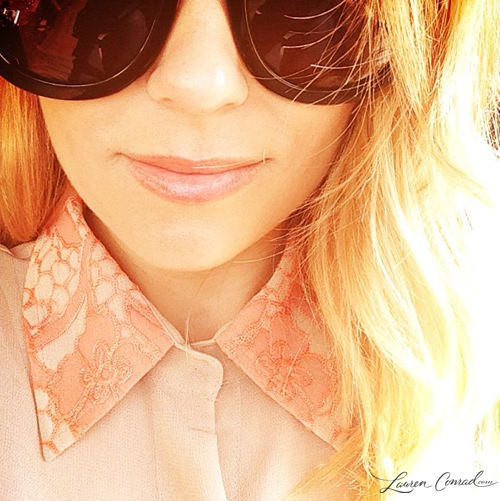 Created this cinnamon roll crust for my apple pie…#yum: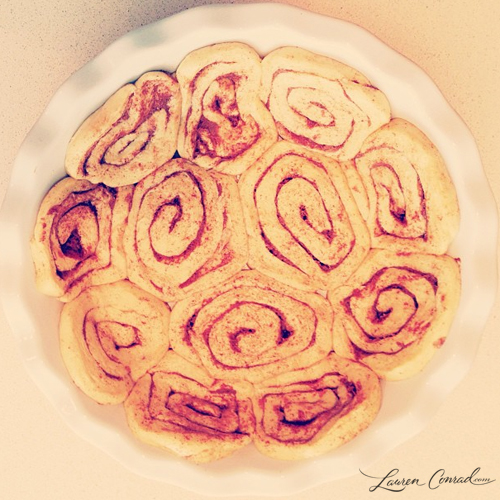 Sported this messy masterpiece for my Kohl's summer collection photoshoot…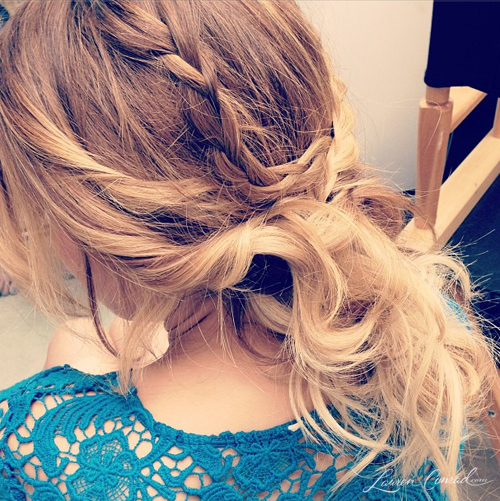 …And enjoyed a few treats on set: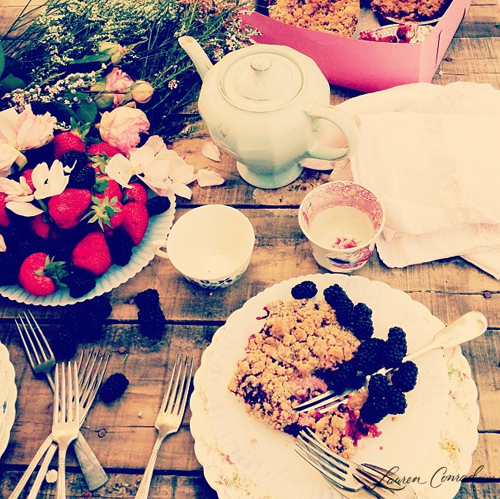 Found a few lovely things while treasure hunting at the vintage expo: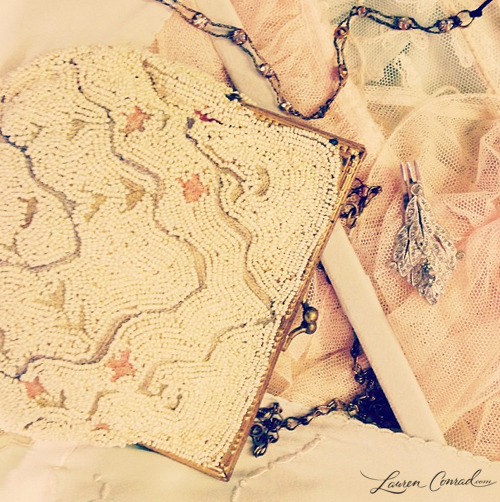 …And displayed them in the Paper Crown offices. Anyone who thinks playing dress-up ends at age 5 is completely mistaken: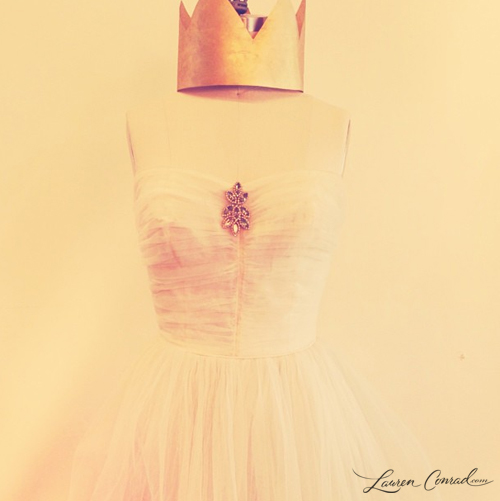 Then, I packed my bags for the Kentucky Derby: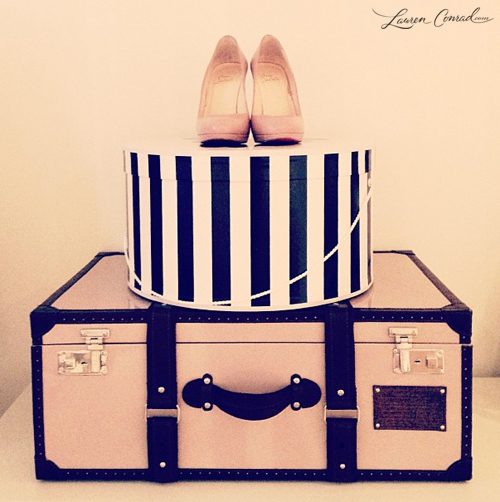 I couldn't wait until we landed to celebrate: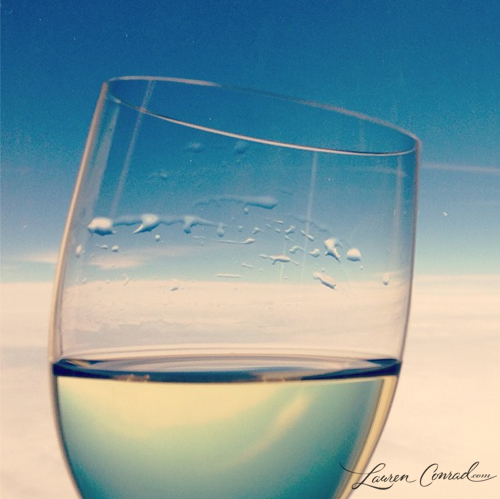 Wore this cream confection as my derby day hat: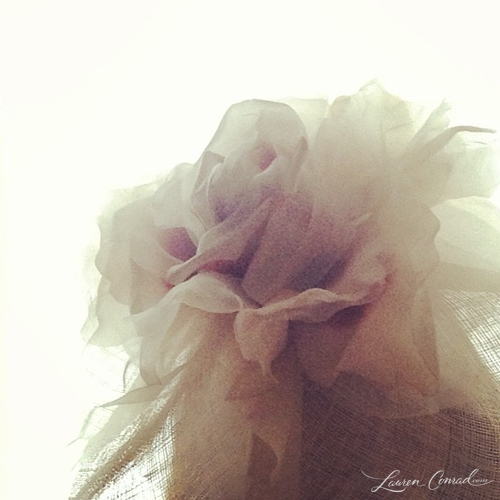 And indulged in a mint julep (or two) with my bestie Maura: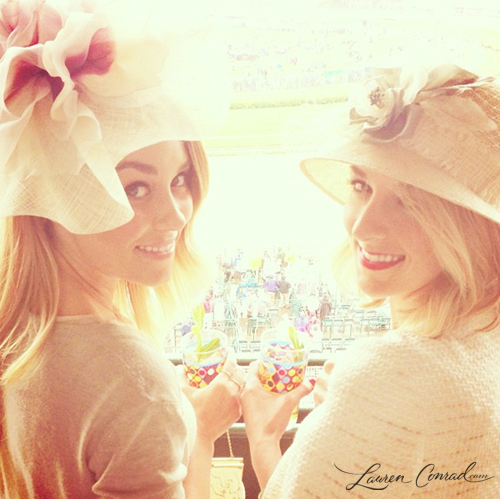 No one should attend the races without their wooden bowtie: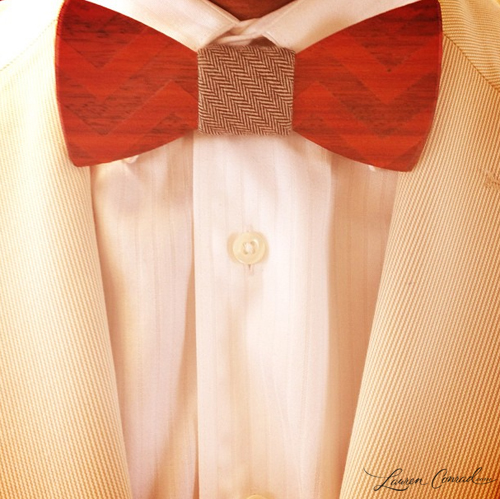 …Or leave without placing a bet (even if it's a small one!).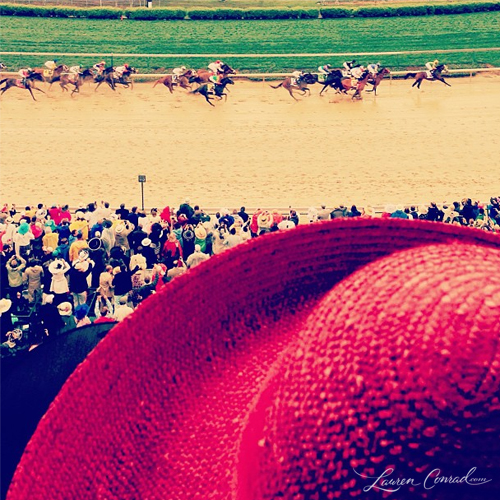 When the weekend was over, I flew back to LA and gave this little rascal a bubble bath: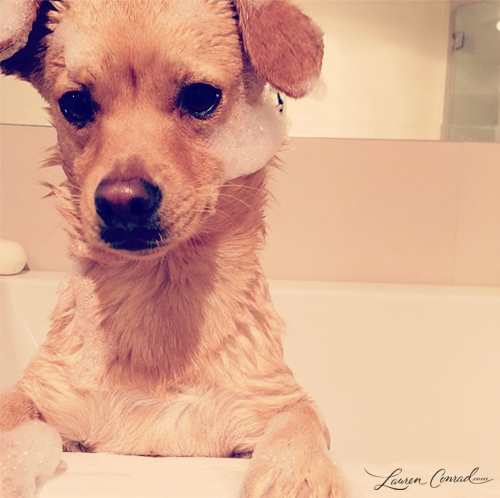 Then went back to my office where we finalized the Spring 2014 Paper Crown collection: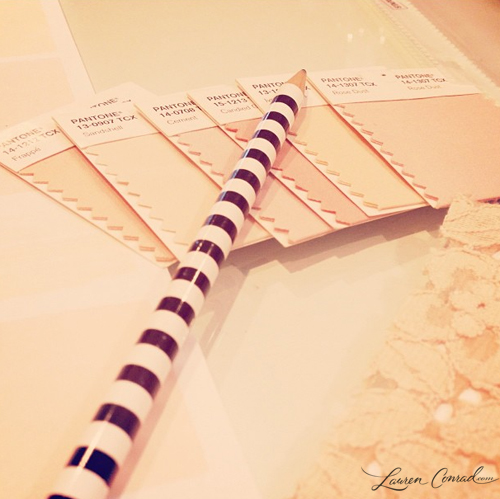 And finished the day by taking in this view: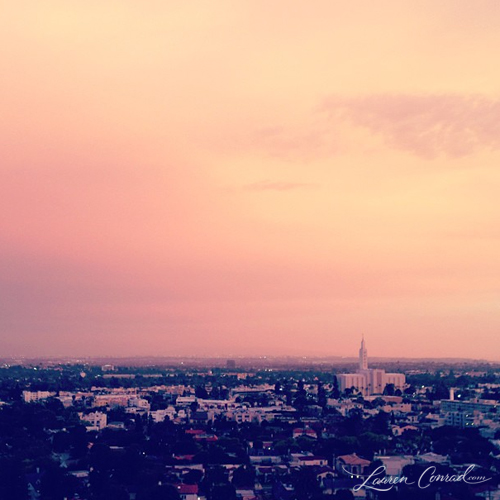 What have you been up to this spring?
XO Lauren