Being the L.A. girls we are, all of us here at Team LC can appreciate a true touch of cosmopolitan style when we see it. Dressing for a day in the city requires a mix of ladylike staples, sophisticated details, and an air of confidence. In our opinion, this week's Chic has all three of those factors, making her a true city girl.
Congrats Kier, you're our newest Chic of the Week!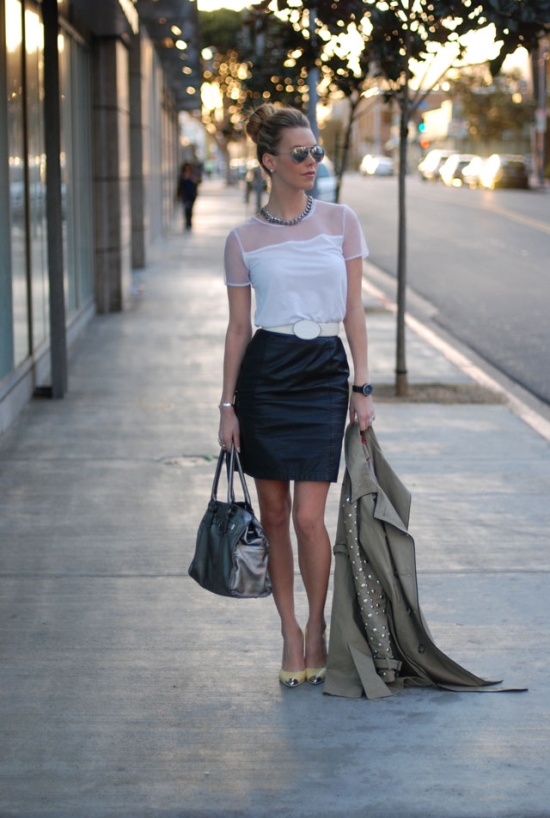 Kier's outfit photo stood out to me right away because of the way she paired unexpected pieces together. While her top and skirt are basic black and white, her yellow steel-toe pumps add a fun POC. I also like how her tan trench coat can take this look from day to night in a matter of minutes. I sure know what look I'm channeling for my next venture into downtown…
Congrats again, Kier!
Do you think you have what it takes to be our next Chic?
xx
Allison
Team LC
P.S. For more of Kier's city girl style, check out her blog by clicking here: www.fashionaddict.la
Photo: LaurenConrad.com