Happy Friday everyone! With tomorrow marking the first day of June, we can officially say that summer has arrived. This can only mean one thing: It's time to break out your bright dresses and bold accessories! I love how easy it is to look put-together in the warmer months simply by throwing on a cute dress. And that's exactly why I chose this week's Chic…
Congrats, Grete! Your striped dress is so cute that we had to feature you as our Chic of the Week!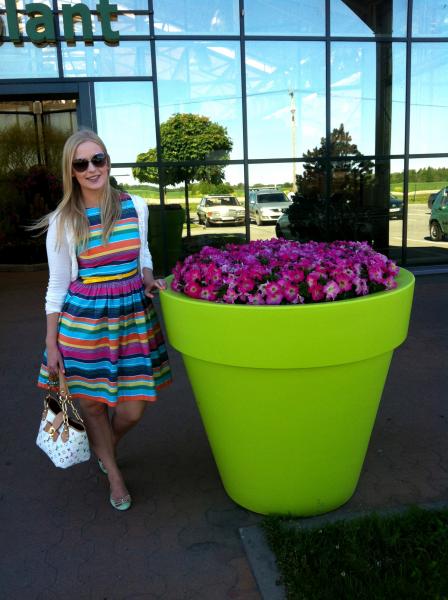 Grete styled her colorful striped dress with a classic white cardigan, a cute handbag, and minty fresh flats. Plus, this photo of her is so bright and summery that there was no way I could let it slip by without sharing it in a Member Spotlight post.
Congrats again to Grete!
Which outfit photo of your own would you like to see featured on the site?
xx
Allison
Team LC
Photo: Grete