Today's post is from our partners over at 100 Layer Cake, which happens to be one of our absolute favorite wedding blogs! This post is all about inspired hairstyles for brides-to-be…enjoy! XO Team LC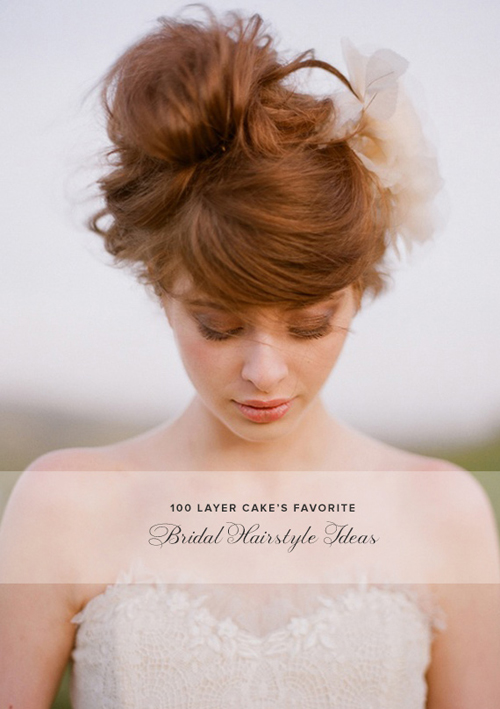 Hi LC readers! We love popping in and sharing ideas with you guys. Any chance we get to chat about hair, glitter, decor and anything wedding or party related, we're in. That's why we're excited to share another pretty post with you today. After you've seen all our favorite hairstyle picks, make sure to catch up with our sparkly wedding ideas + glitter heels posts (you can never get enough wedding inspiration, right?). And because you know we want to share everything we can with you, follow our Pinterest page and the wedding ideas section of our blog for even more hairstyle ideas. Since summer is officially here, we chose a lot of updos that would be perfect for warm outdoor weddings. Enjoy!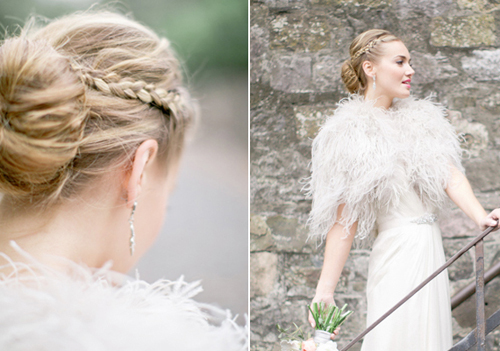 Braids are so easy to do, and we've never seen them go wrong. They're the perfect way to keep your hair in place too, and at the end of the night when you're ready to take your hair down you're left with gorgeous waves that you can wear out the morning after your wedding.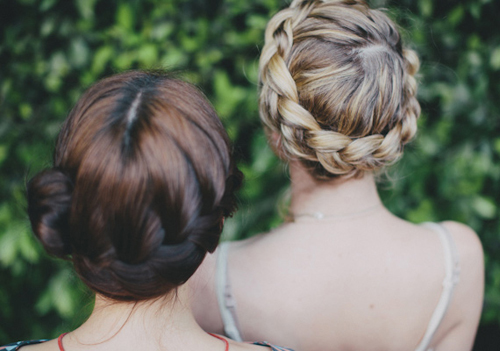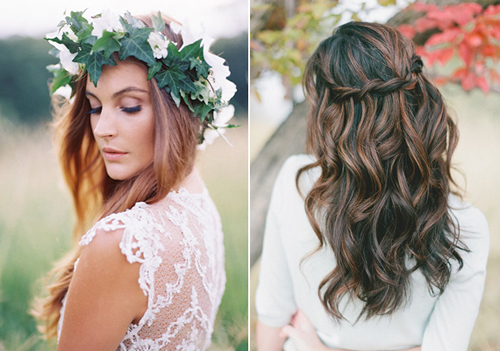 Wearing your hair down for a summer wedding works great too. We say: Adorn those loose locks with a floral crown and you're set!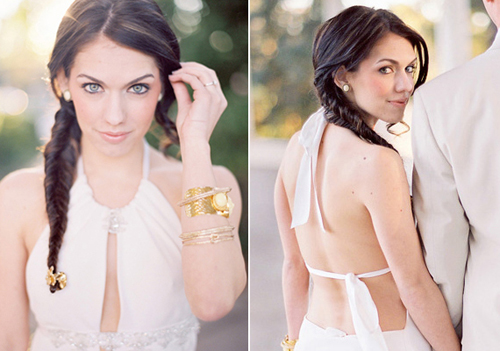 We envy ladies with long hair. There's so much you can do! And in keeping with our love of braids… how gorgeous does this fishtail braid look on this bride?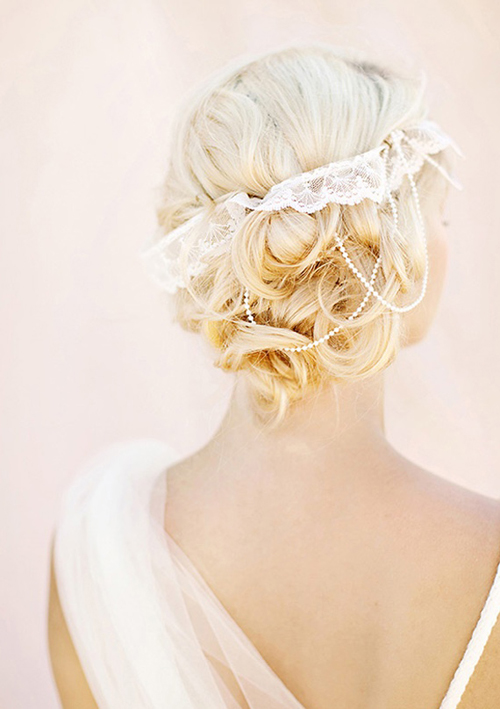 Medium lenth hair ladies, you've got it good too. When in doubt, curl and pin up pieces of your hair to create the above effect.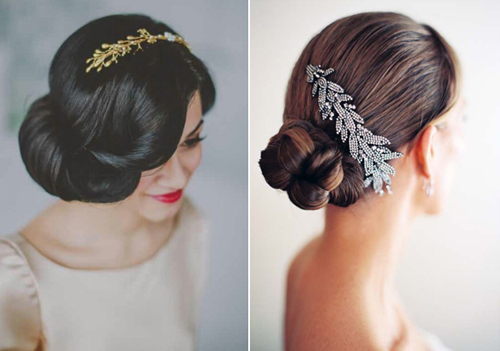 There's not a hair out of place in these classic hairstyles, and we absolutely love how the end result is so simple yet elegant.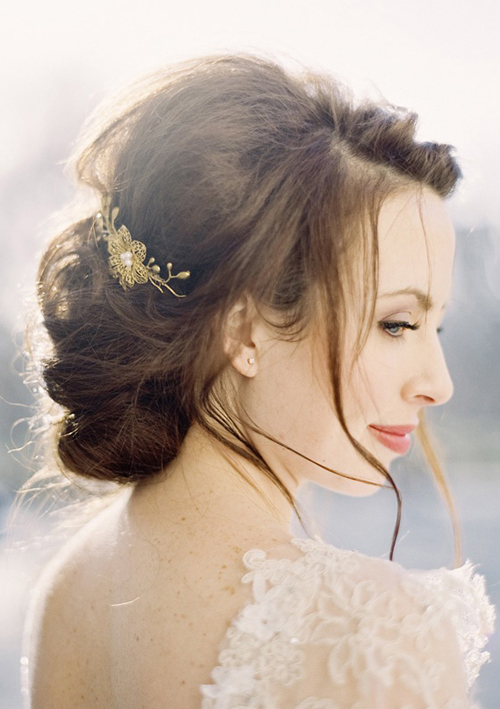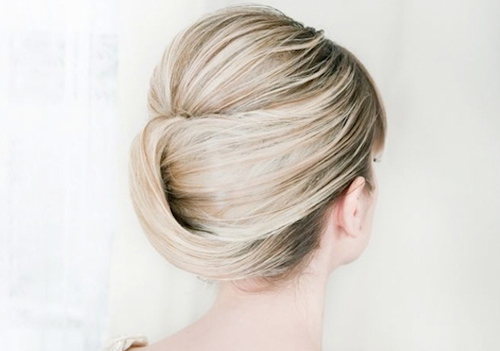 Then there's the twist. We've always been so fascinated by this style because when done just right you can never tell where the hair ends. It's great if you don't want to worry about any hair in your face and want to have a secure do for all the dancing you're going to be doing.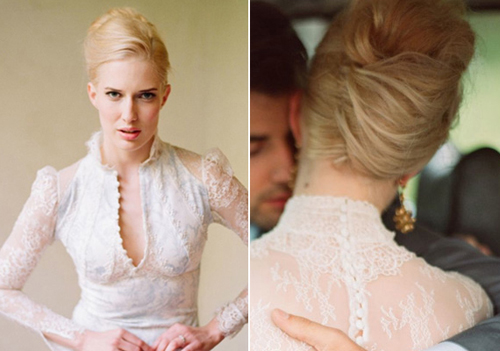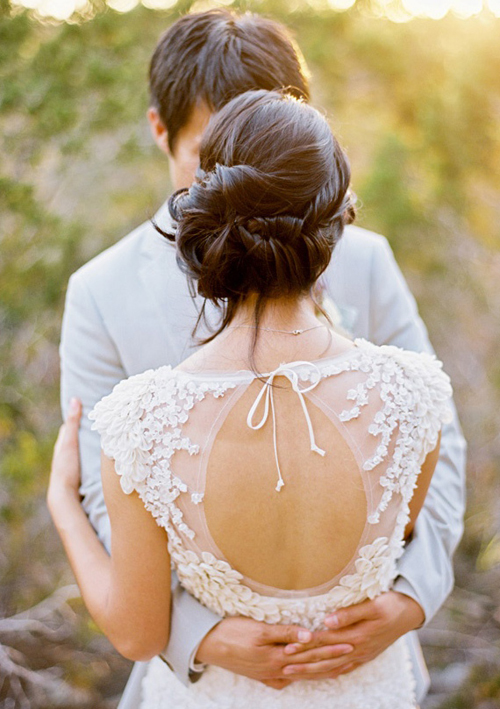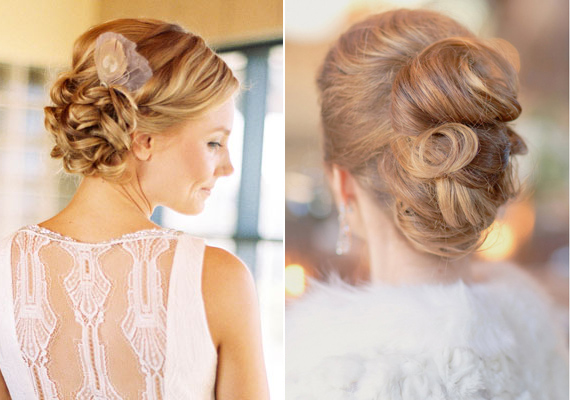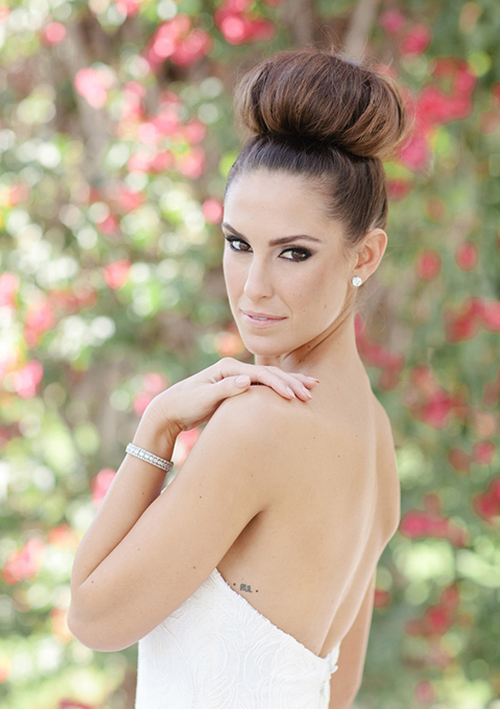 The bun is always a fun style to turn to as well. Try it up high like the bride above or a little loose and to the side like the bride below.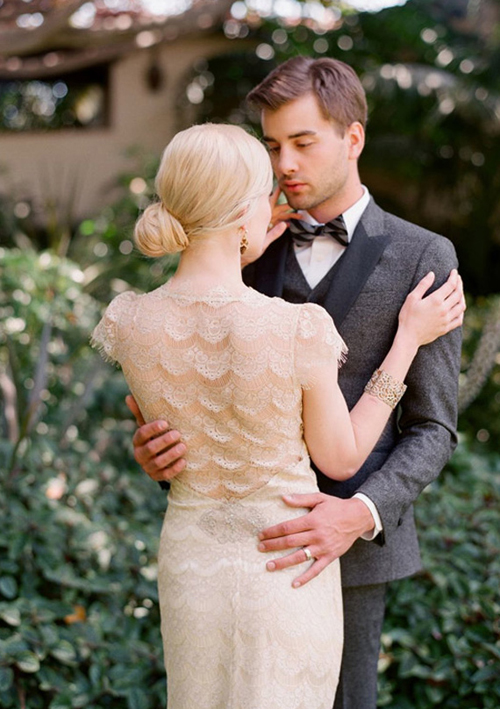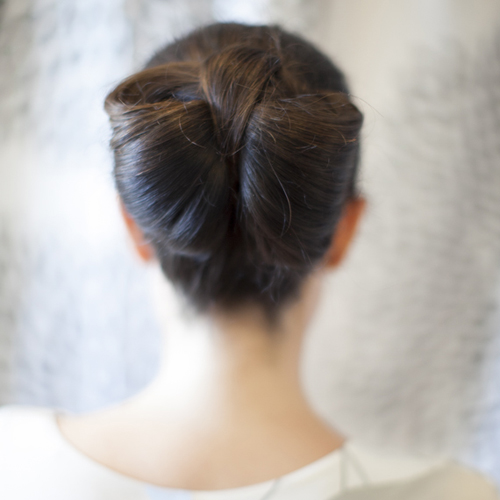 We're a little giddy over this last look, the hair bow hairstyle. It's so adorable and is actually being modeled by our very own Amanda. We spent a weekend playing with different hairstyles and thought we'd share how you could get this look yourself. Pop over to 100 Layer Cake to check out our tutorial video!
So, which of these bridal hairstyles is your favorite? 
We'll leave you with a fun little tip… plan a girls weekend with your maids, look up some of these hairstyles on YouTube to practice (if you don't already know how to create them) and try them out on each other so you know what they look like on different lengths and colors of hair!
xo,
100 Layer Cake