Happy Tuesday! April is the time to try those brand new spring trends that have been on your mind since fashion week back in September. Whether you're ready for a black and white moment or positively smitten for stripes, these style tips are sure to provide you with a little April outfit inspiration. Without further ado, here are 10 styling ideas to try this month…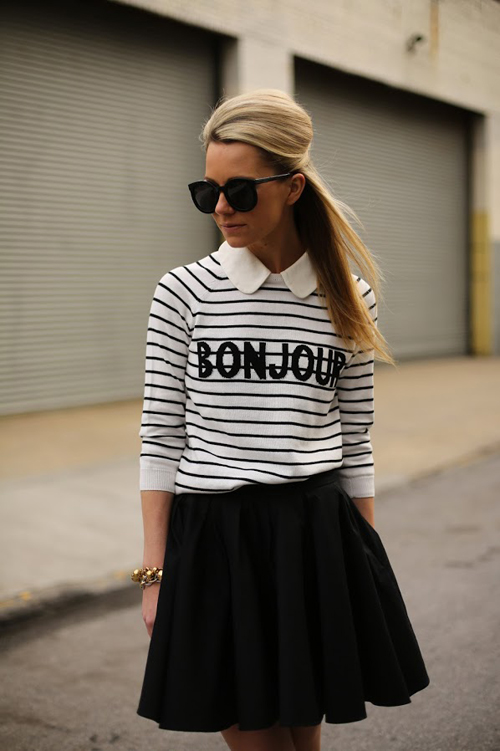 1. Think in black and white.
Black and white is a huge spring trend, as predicted by Marc Jacobs and Alexander Wang. Get back to the basics and make a bold statement by pairing a black skirt with a white collared shirt.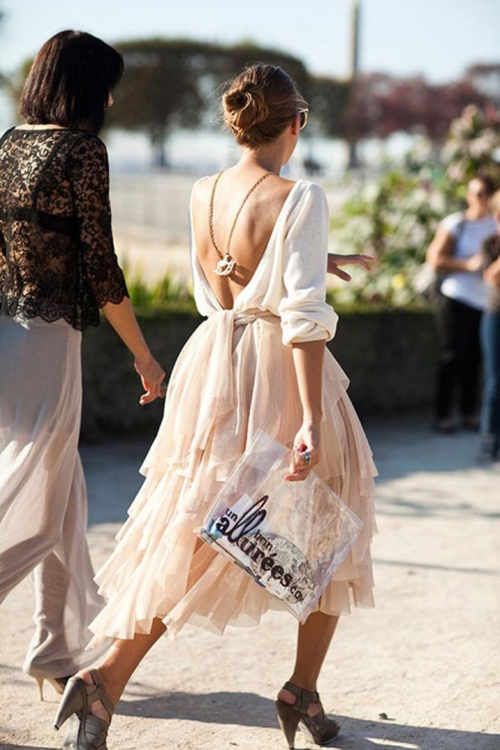 2. Be a peek-a-boo princess.
Showing some skin in a sophisticated and unexpected way hints that warm weather is near. Opt for a backless shirt, a cutout dress, or peekaboo pumps. (Also be sure to check out my post on how to wear cutouts.)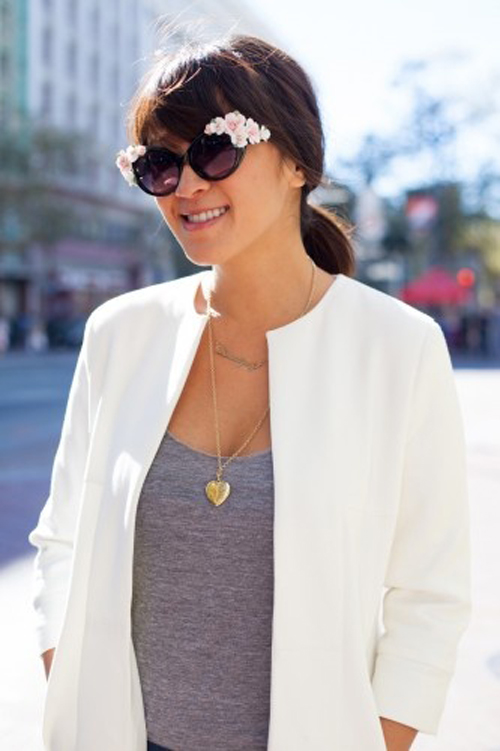 3. Say hello to sunnies.
If you're setting out to conquer street style this spring, having a pair of unusual or embellished sunglasses is a must. I love the idea of buying an inexpensive pair and adding rhinestones, rosettes or pearls.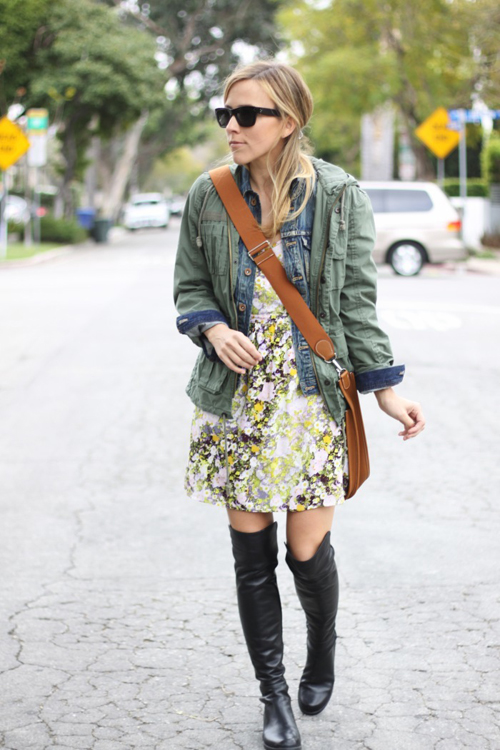 4. Keep your layers light.
April always has a few rainy days in store so don't be fooled by the warm spring sun just yet. Make sure to add layers to a spring outfit in the case of sudden cloudiness or spring showers.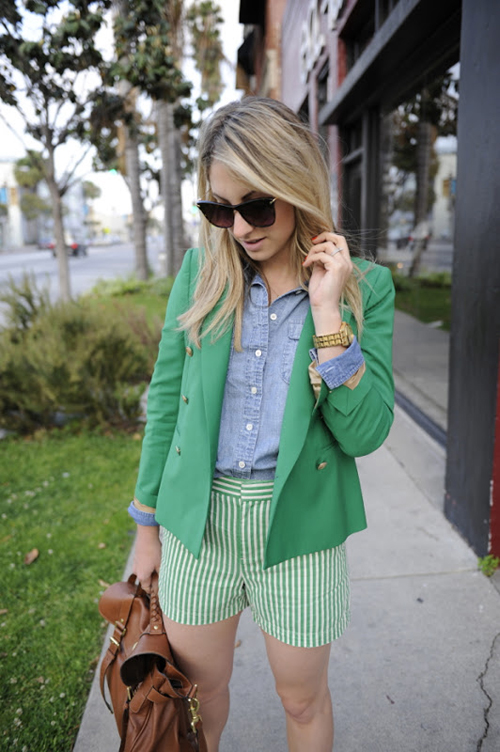 5. Get shorty.
Short suits are right on-trend this season. I love how Emily Schuman of Cupcakes and Cashmere created a monochromatic look with a blazer a pair of striped shorts.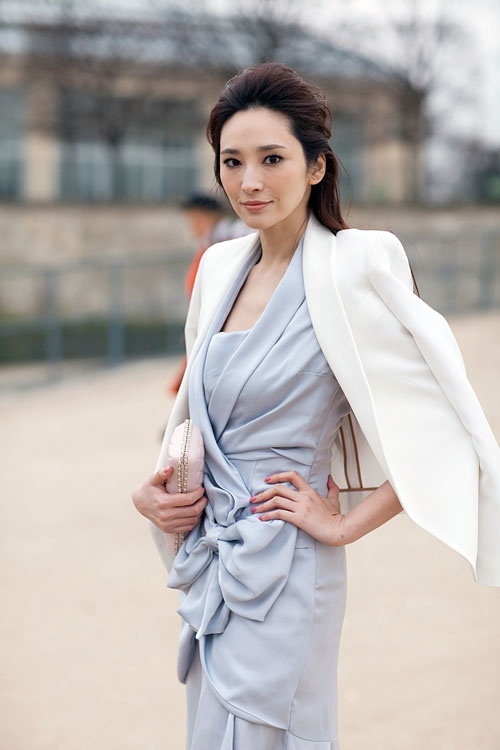 6. White out.
A white blazer is a style staple every girl should have in her closet. Wear yours over a dress or jeans for a transitional touch.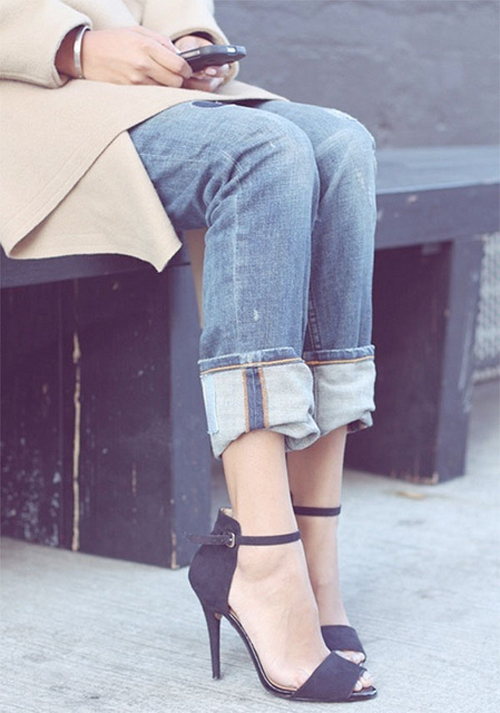 7. Invest in a pair of heeled sandals.
With warmer temps right around the corner, it's time to say goodbye to winter footwear (that means you, chunky suede booties). Invest in a pair of simple-yet-chic heeled sandals. I guarantee you will live in them for months to come.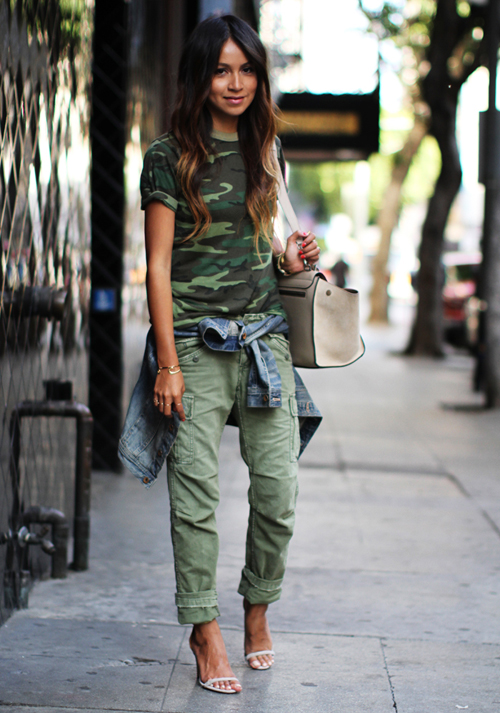 8. Keep it cool in camo.
Add camouflage accents to your weekend wear for a tomboy twist. Make sure you keep this pattern looking ladylike (not grungy) with a pair of pretty heels and a structured handbag.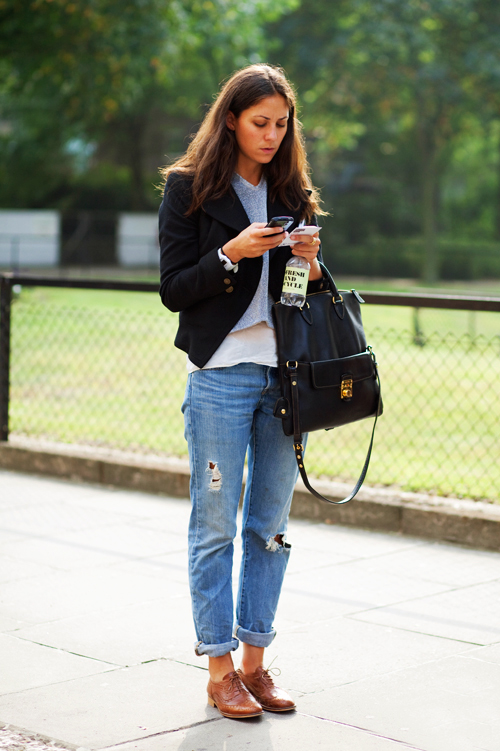 9. Raid your boyfriend's closet.
There's something about the loose, relaxed feel of boyfriend jeans that complements warmer weather. Ditch leather leggings and heavy pants for a perfectly distressed pair like the ones below.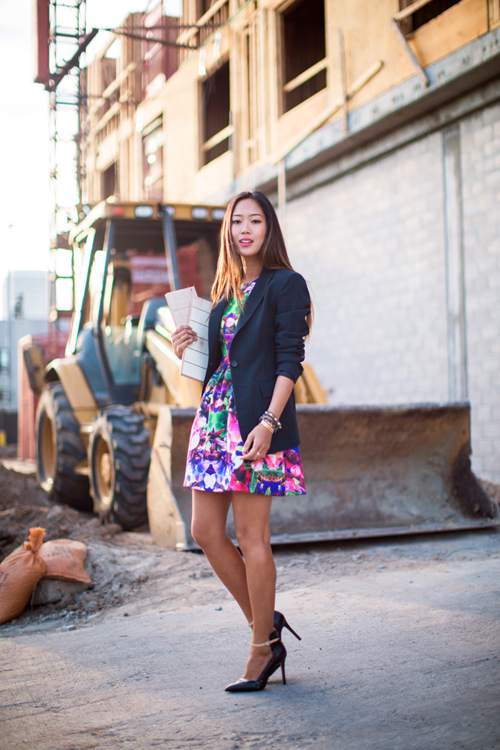 10. Flaunt your florals.
There's no reason why your closet shouldn't reflect the old saying "April showers bring May flowers." Floral dresses, denim, and accessories will pump up your wardrobe for spring. (Check out my floral manicure video tutorial, too!)
Which style idea are you going to try first?
XO Lauren