If you follow me on Instagram or Twitter, you might have noticed that I've been traveling in India with my friend Hannah for the past few weeks. I tried to snap as many photos as I could so I could share with you, so check them out below and enjoy!
First things first… Passport: Check.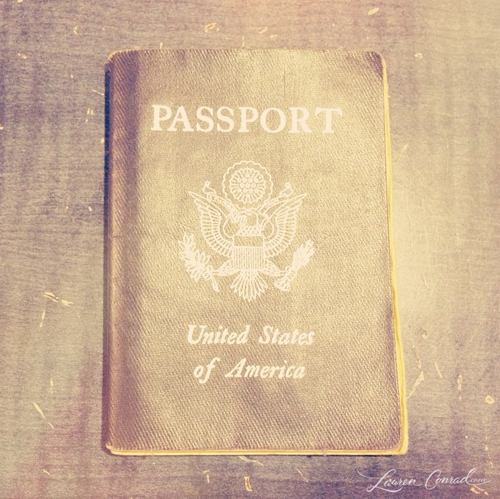 Globetrotting.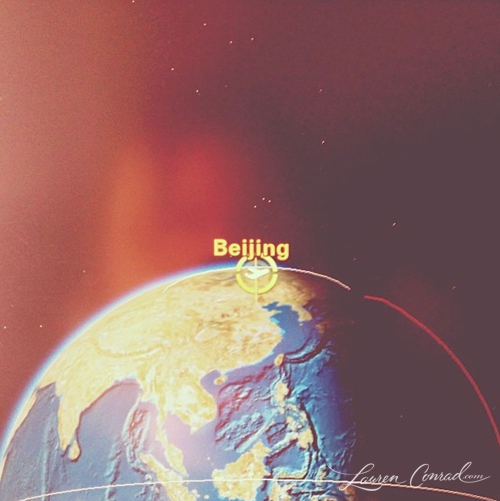 Things got colorful at the Holi festival (read more about the celebration here):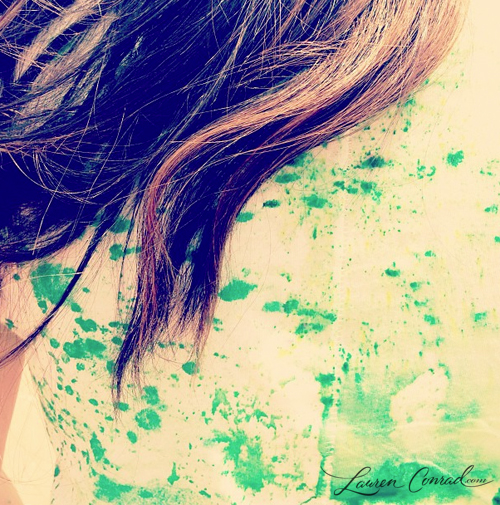 …And I mean really colorful: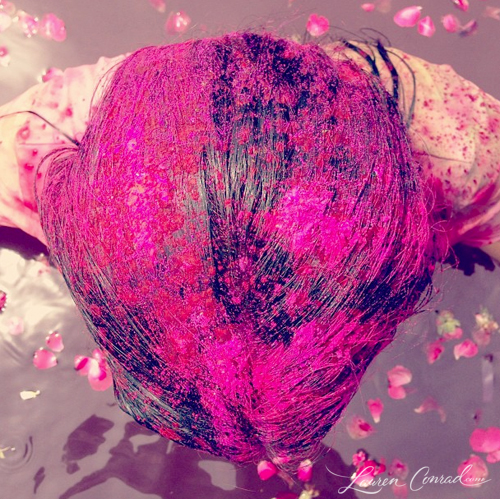 So, I took a paint-splattered selfie for proof: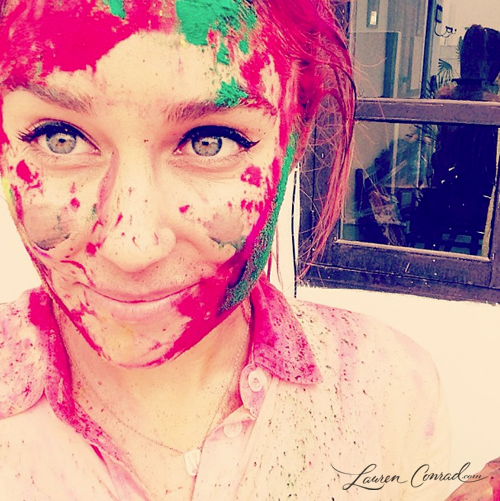 My bestie Hannah rocked the painted lady look too: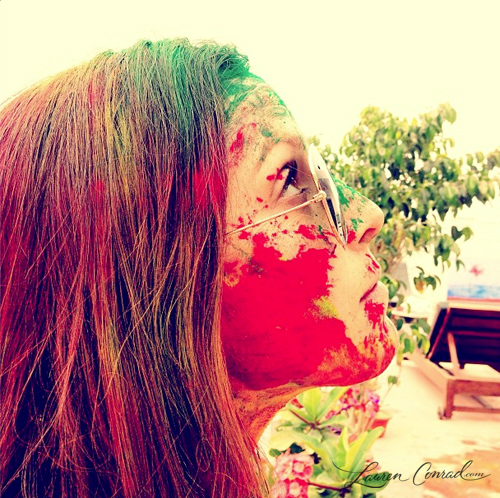 Sported pink locks for a few days after the festival (apparently the paint doesn't wash out very easily):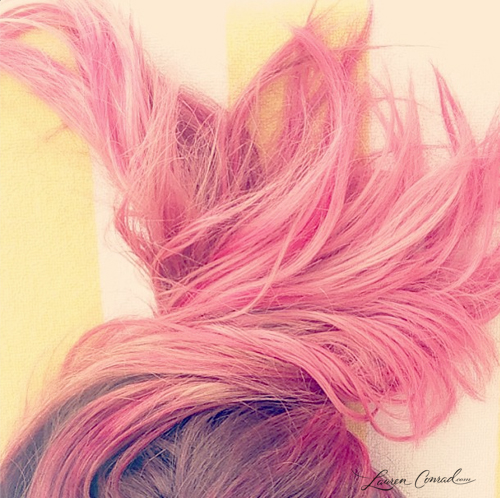 I was captivated by all of the dahlias everywhere: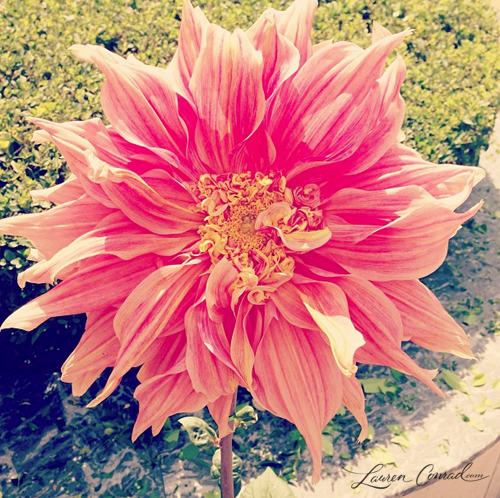 Had a chance to cross a few things off my bucket list, like getting a lesson in block printing: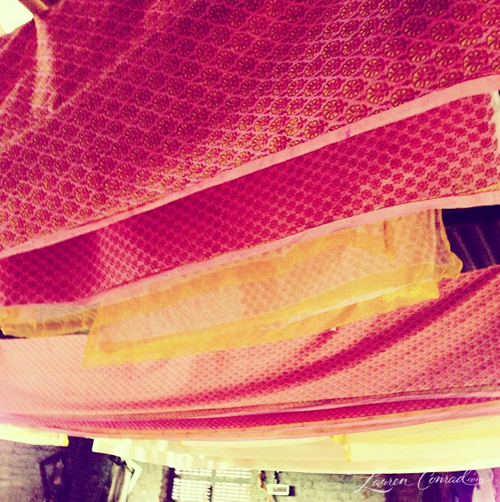 …and getting an ornate henna tattoo: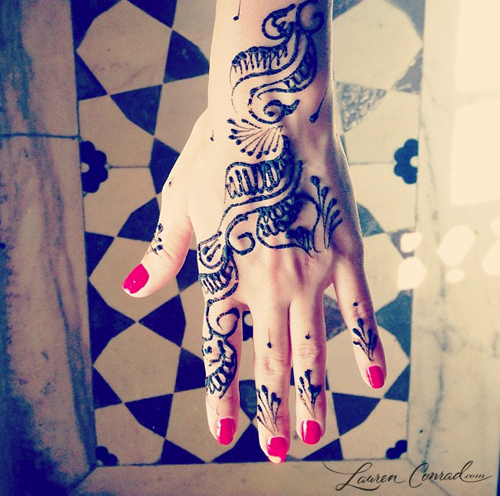 Snapped this photo with my favorite travel companion (Hannah and I traveled to Africa together last year…you can see photos here, here and here):
There were beautiful details everywhere we looked: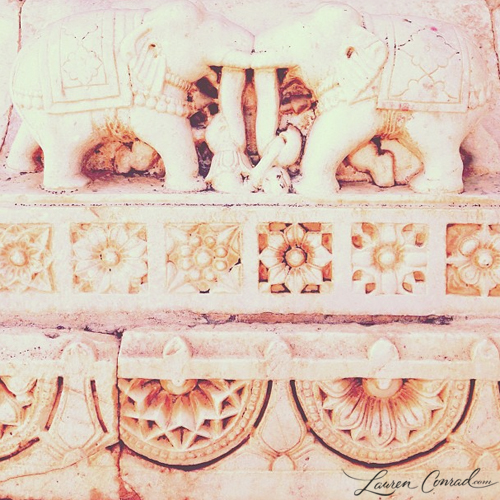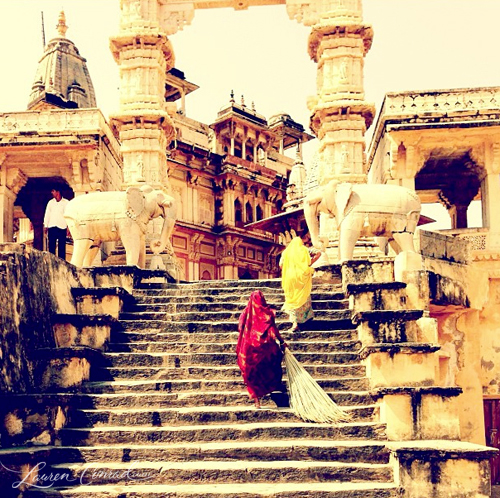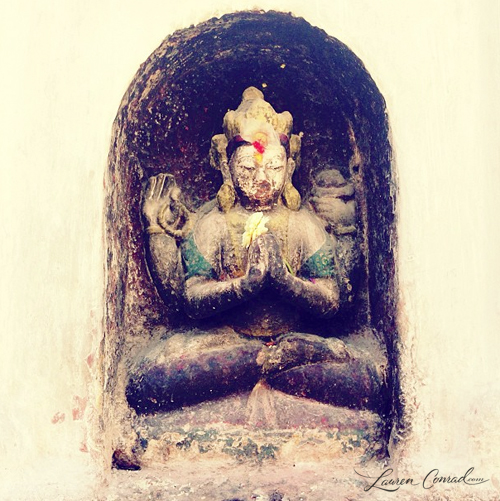 I loved the Indian architecture: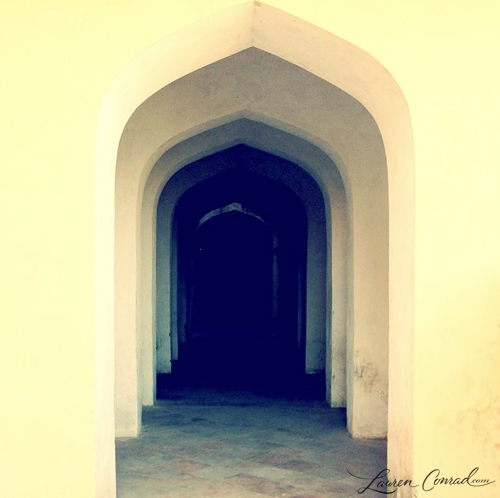 Made a statement, all the way from India…#equality: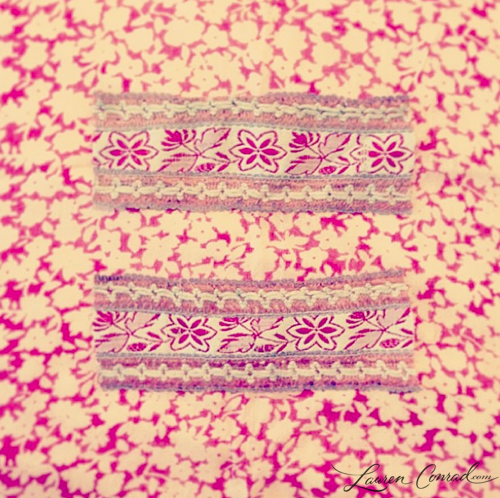 Shopped the colorful markets. Found so many treasures!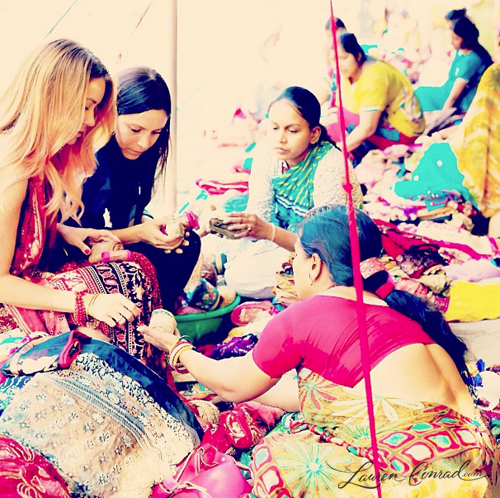 Took in the view at the Taj Mahal: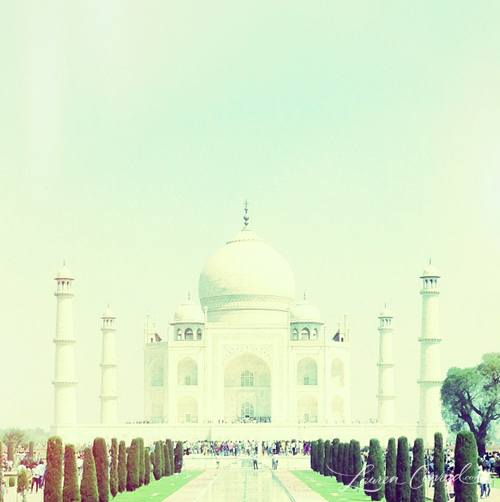 …then played photographer for a bit: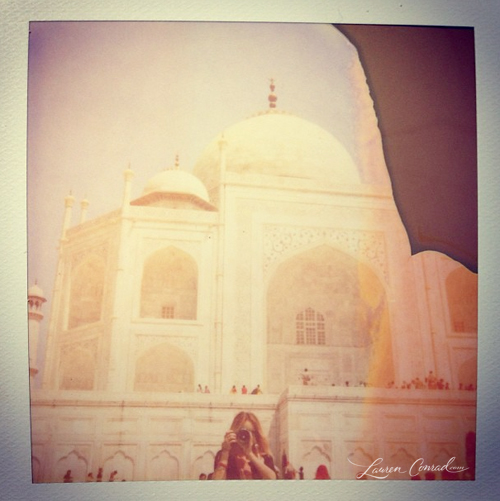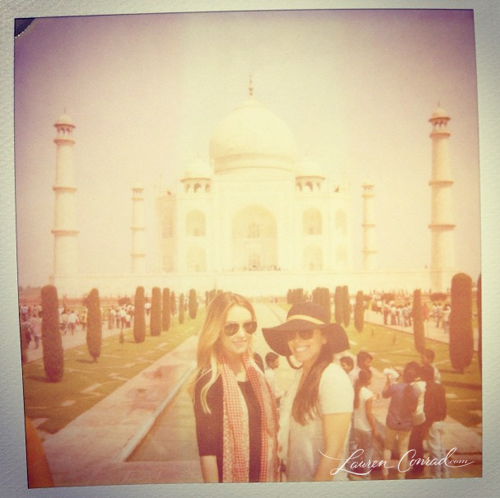 Got a new perspective on "street style":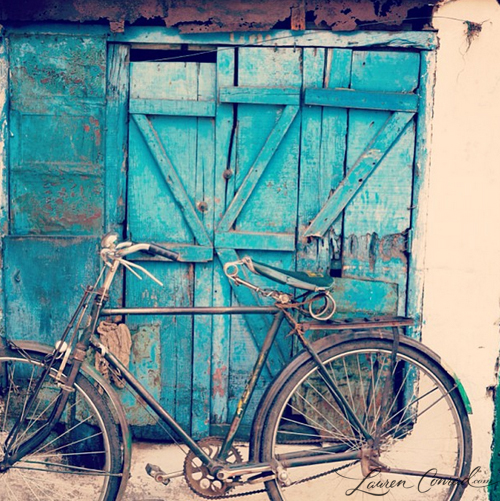 Then, I made my way to Delhi with this shutterbug: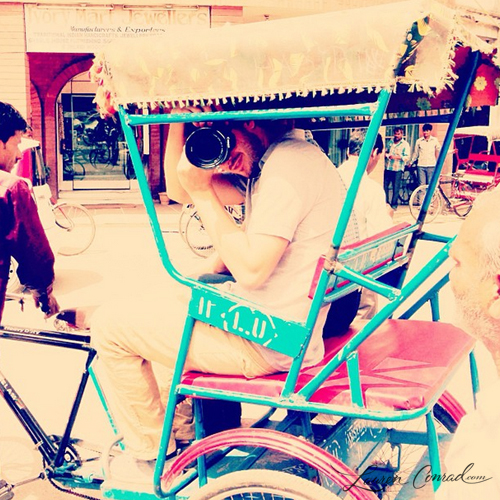 Took in the gorgeous glow from these Tibetan butter lamps: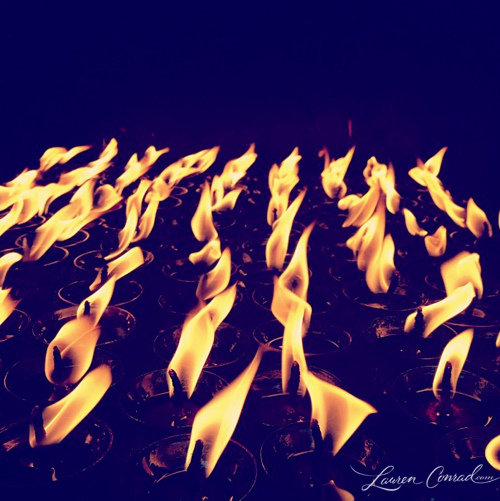 So we headed to Nepal and shopped for beautiful flower necklaces: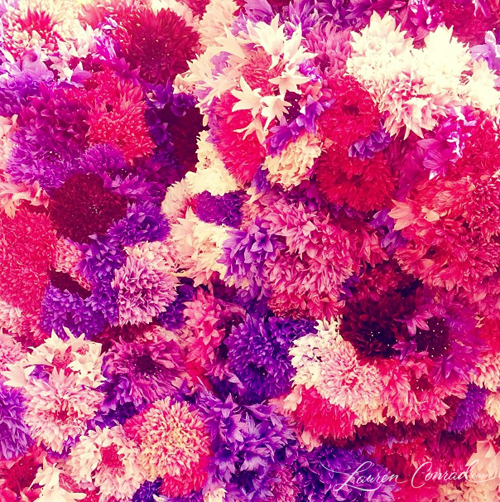 …where I made a new friend: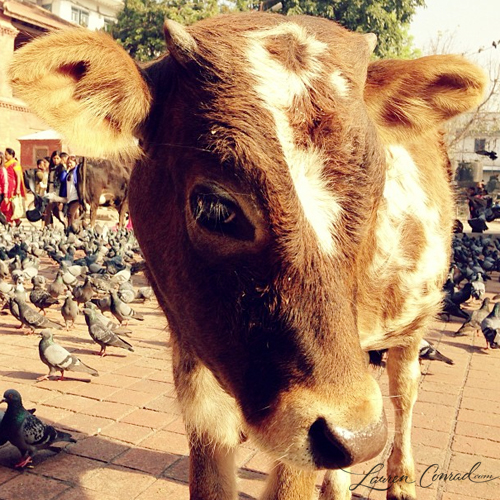 …and discovered a new word to live by: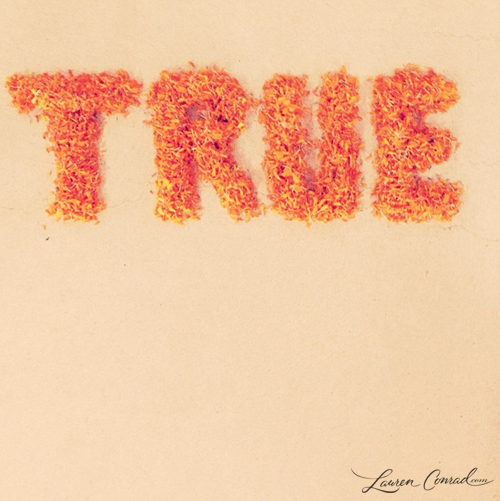 Overall, my trip was an incredible, eye-opening experience. I already can't wait to go back.
Do you have any exciting vacations coming up?
Tell me about your travel plans in the comments below!
XO Lauren
Photo: LaurenConrad via Instagram