Happy Friday, loves! If you read my post about my love affair with chartreuse and coral, you know by now that I love a pop of color. It doesn't matter whether this POC comes in the form of a bold jewel tone or a pale pastel—I love colors of all kinds. Which is why I chose this LaurenConrad.com member to be our newest (colorful!) Chic of the Week…
Congrats, Vee! You have color blocking down to a science.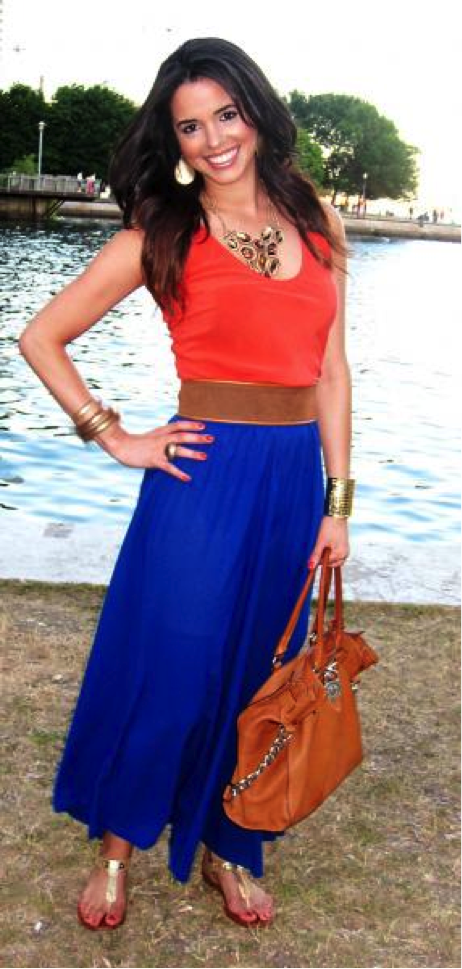 I chose to spotlight three of Vee's fabulous outfits to show off her fearless fashion sense. This LC member makes it clear that she's not afraid of a little color blocking as she pairs coral with lilac, chartreuse with Kelly green and yellow, and tangerine with royal blue (major bonus points for rocking coral and chartreuse!). Vee accessorized each of her outfits with statement necklaces and pretty earrings. And it's clear that she has an eye for a cute handbag.
Congrats to our colorful new Chic, Vee!
What's your favorite color to wear?
xx
Allison
Team LC
Photo: Vee