If there's one thing we love here at Team LC, it's when our members interact with us. Whether it's commenting on our favorite blog posts, liking Lauren's Facebook photos, or tweeting at us on our Team LC twitter, we love hearing from you! That said, this week's Chic got major brownie points when she tweeted about her adorable outfit photo that she uploaded to her LaurenConrad.com profile… In fact, her social media skills (and her pretty maxi skirt) landed her a spot as our newest COTW! Congrats to Savannah B.!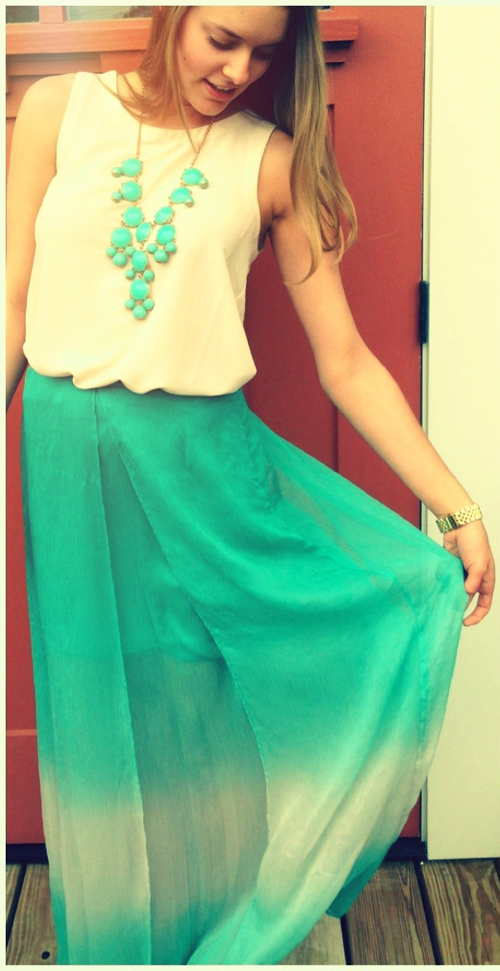 Here's what Savannah said about this ombré outfit…
I love springtime because its all about color. Be bold and dare to soak up the Ombré Daze. xo, Savannah
Savannah, we agree… There's nothing like an inspiring outfit to get you excited for the season's fashion. A big congrats to our newest Chic of the Week!
Do you want to be our next Chic?
xx
Allison
Team LC
Photo: Savannah B.