For as long as I can remember, a sundress and a pair of sandals has always been my go-to wardrobe for spring. There's something elegantly effortless about throwing on a feminine dress and slipping on some cute sandals. This look requires minimum fuss, but with the right accessories, it still looks polished and put together. This week's Chic must have taken a note from my personal book of style when she snapped her outfit photo…and I couldn't love it more…
Congrats, Kaitlin! You're a girl after my own heart—and our newest Chic of the Week!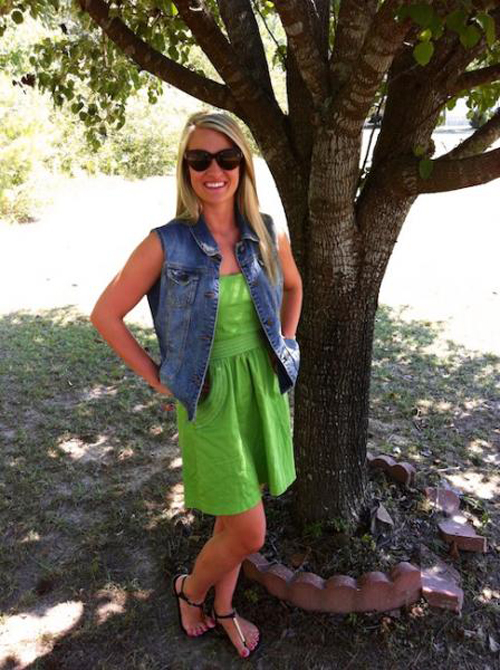 Kaitlin added an extra touch of style to her green sundress by pairing it with a classic denim vest. She kept the rest of her look sweet and simple with t-strap sandals and a pair of sunnies. Très chic!
Congrats again, Kaitlin!
What's your go-to wardrobe for spring?
xx
Allison
Team LC
Photo: Kaitlin