Happy Tuesday Ten everyone! Today Lauren and I have amassed a collection of 10 style tips for you to try this month that are the perfect transitory inspirations to take your wardrobe from winter to spring. Check them out below and be sure to let us know what you're going to test out yourself!
1. Go 50/50.
Mix your favorite fall pieces with a little spring. We love how this gal styled her sheer springy maxi skirt with a heavy, leather jacket.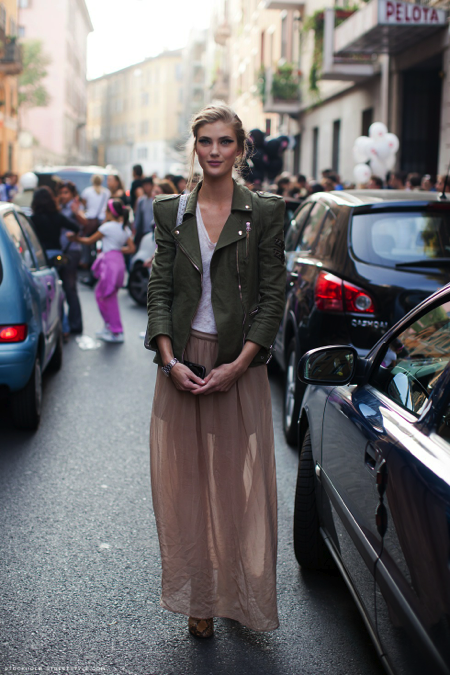 2. Add a P.O.C.
Mix neutrals with unexpected pops of color (also known as a P.O.C.) to give your winter wares an instant update.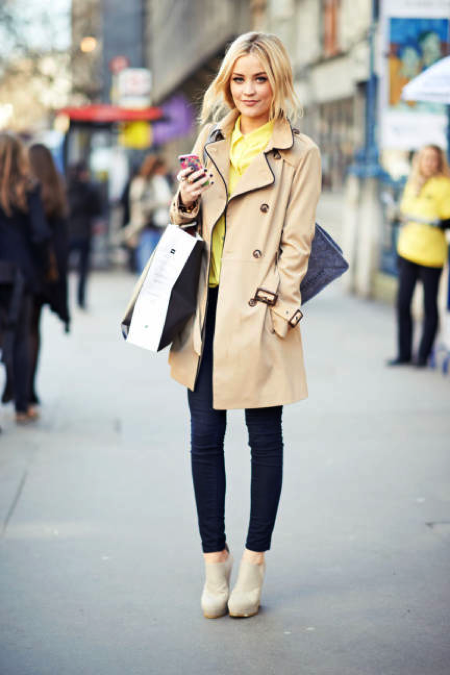 3. Pair sweaters with sandals.
Keep it casual by pairing these two seasonal staples together for a style surprise: sandals and sweaters.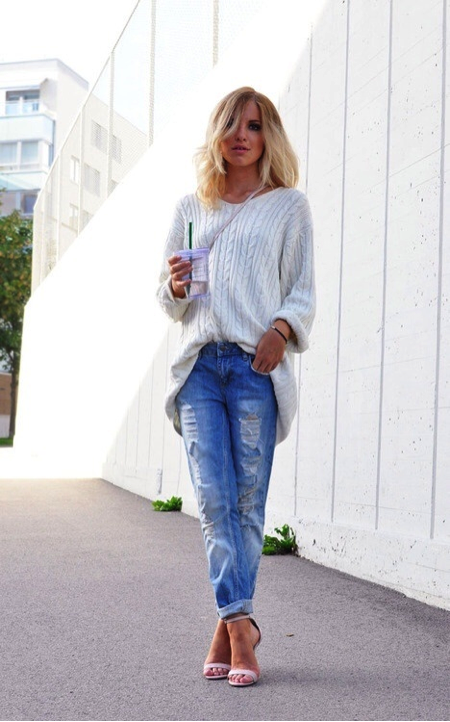 4. Cool it with camel.
Temper heavy fall and winter fabrics with touches of camel. It's no secret that we adore this hue around here…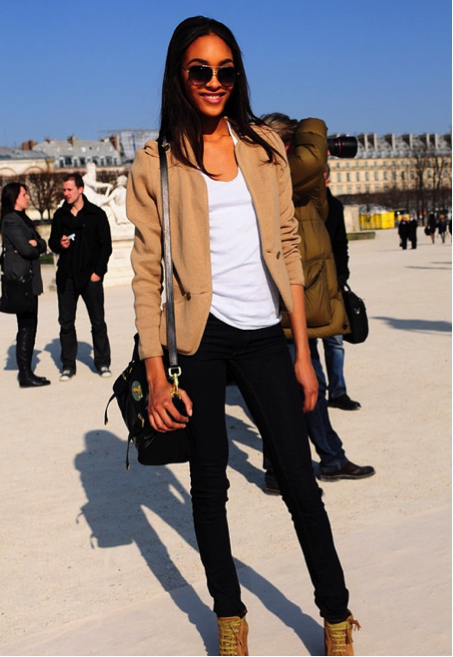 5. Block your brights.
Even though it's still chilly out, you can spring-ify your style by color blocking bold hues like fashion blogger, Aimee from Song of Style, did.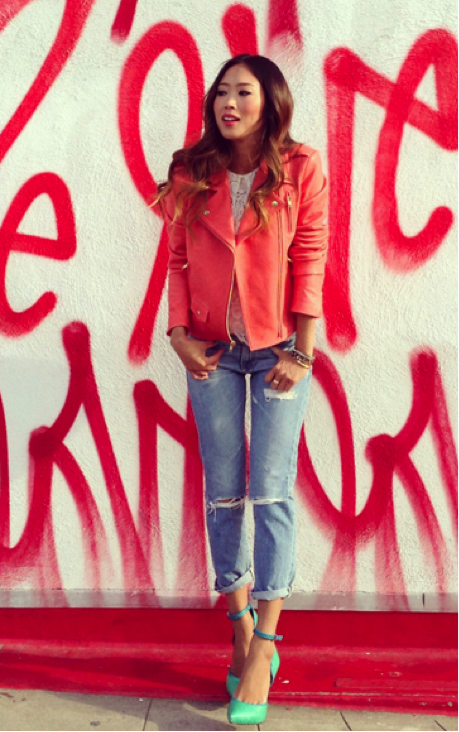 6. Add some emerald.
Emerald is "The Color of the Year" according to Pantone, so mix in splashes of this shade to keep your look up-to-date for spring.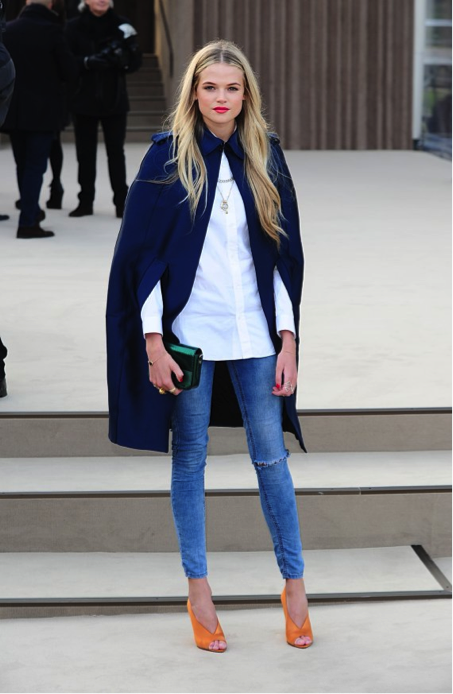 7. Layer a little leather.
Since the trends seem to always be ahead of the weather, wear your new springtime staples now with a fitted leather jacket or bolero for a little added warmth.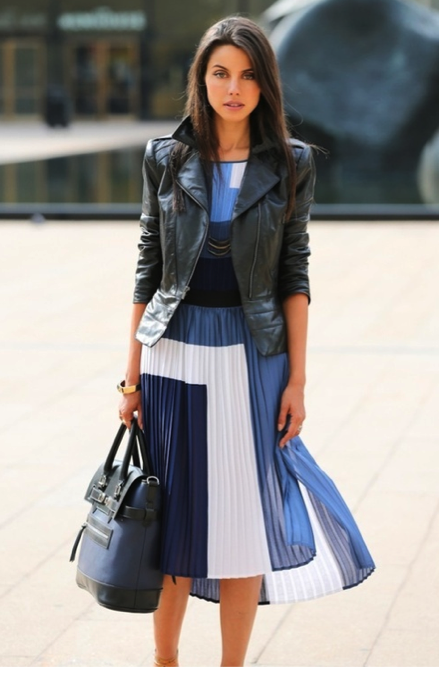 8. Technicolor tweeds.
Almost every high street fashion store is offering up a bounty of colorful tweeds that are the perfect transitional pieces to take your look from winter to spring. They're warm but bright—perfection.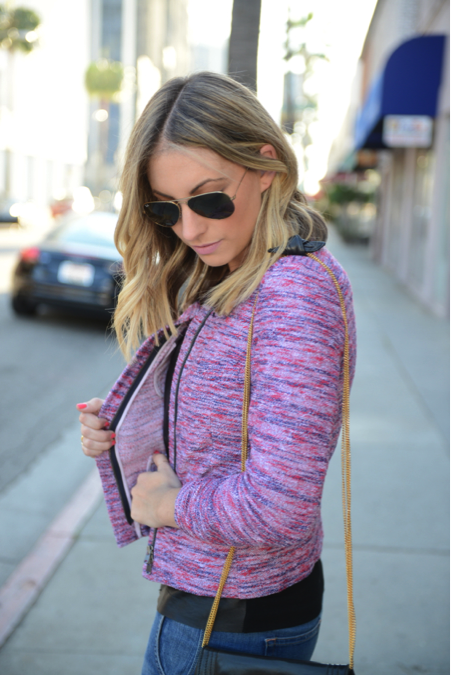 9. Accessorize the right way.
Before things fully heat up this spring and summer, wear your favorite frock with tights for an all-seasons-appropriate look. We especially love how fashion and beauty blogger, Julia of Gal Meets Glam, topped off her look with a floppy hat that just screams spring…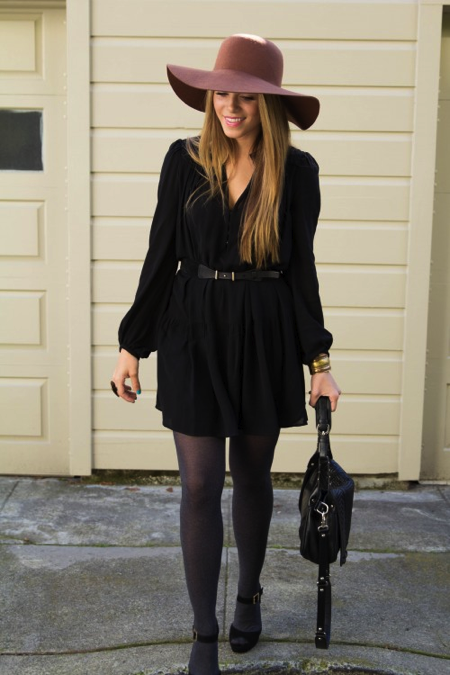 10. Pastel pants.
There's no better way to keep your gams warm and stay on trend than a good old pair of pastel or printed pants. It's a fresh spin on plain denim and a nice alternative to fall and winter's leather legging.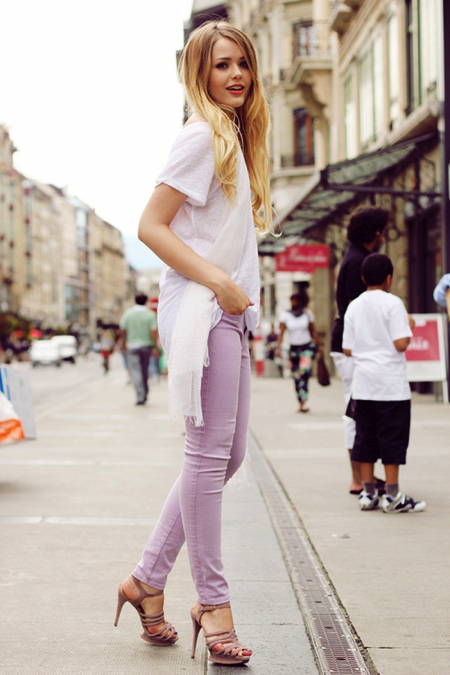 Which style idea are you going to try first?
Xx Alex
Team LC
Photos: Tumblr, Tumblr, Gal Meets Glam, Cupcakes and Cashmere, Tumblr, Huffington Post, Song of Style, Tumblr, Pinterest, Esther