This past weekend I was part of a very exciting fashion event in South Beach: Cotton's 24 Hour Runway Show. For a little background, the show featured 1,440 (!!) cotton looks (one per minute) over the course of 24 hours. The entire event was streamed online and I had a blast popping in with fellow host, Louise Roe. Since the event took place in humid Miami, I decided to keep my looks simple with a touch of art décor glamour… Here's what I wore: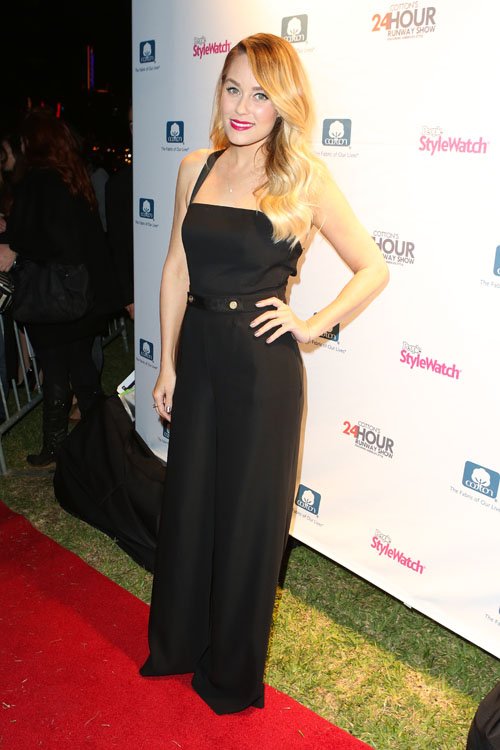 In the photo above, I am wearing a Camilla and Marc jumpsuit with one of my favorite bright pink lipsticks.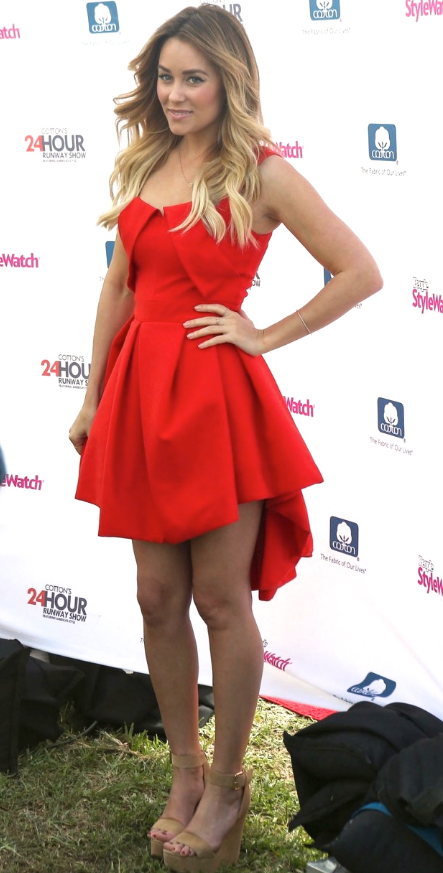 For the daytime event, I wore a Black Halo Eve dress and shoes from Aldo.
Which look is your favorite? Have you ever been to Miami?
XO Lauren