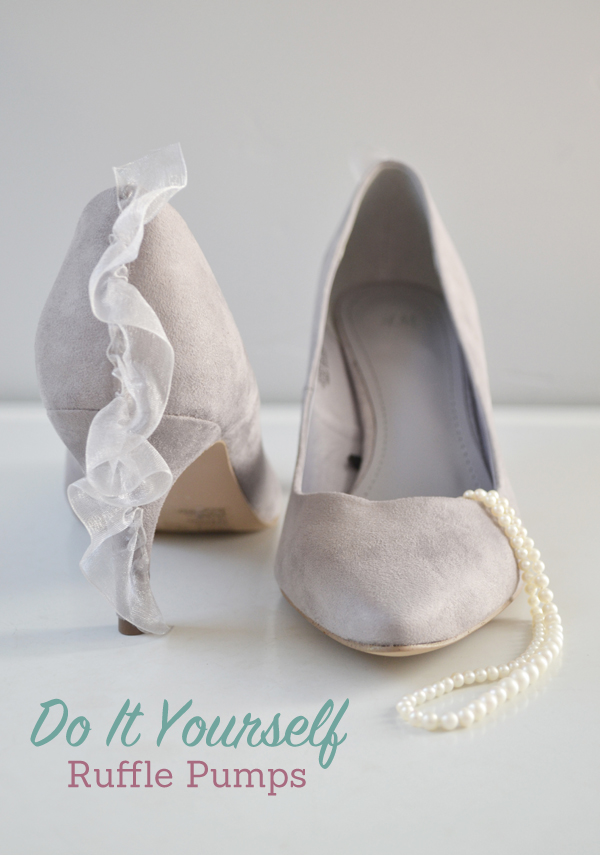 Ruffles have been hailed as one of the season's most wearable trends, and they're also one of our personal favorites here at LC.com. From soft and pretty à la Ralph Lauren to architectural and dramatic like Balenciaga and Gucci, these feminine frills are right on trend for spring.
Today I'm sharing a DIY take on the ruffle trend. Inspired by Nicholas Kirkwood's flirty ruffle pumps, this is an easy overhaul for last season's shoes or a great way to spruce up a wallet-friendly pair. It's a look you can take from the office to a cocktail party, and it's especially appropriate for a bridal shower or wedding. Check out my how-to below…
Here's what you will need:
a pair of pumps
ribbon
needle and thread
hot glue gun
Instructions:
To make your ruffle, first measure a length of ribbon that is double the length of the back of your pump.
Using your needle and thread (or a sewing machine if you have one), sew a nice, straight seam along one side of the ribbon.
Gently ruche your fabric together to create a gathered look.
Adjust your ruffle so that it will fit nicely along the back off your pump, and tie off the thread.
Using a hot glue gun, glue your ruffle to the back of your pump.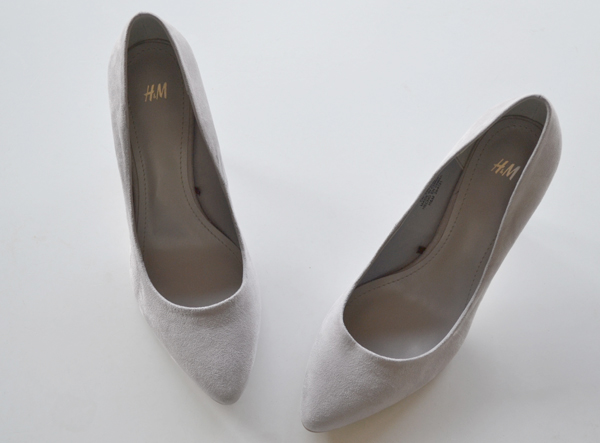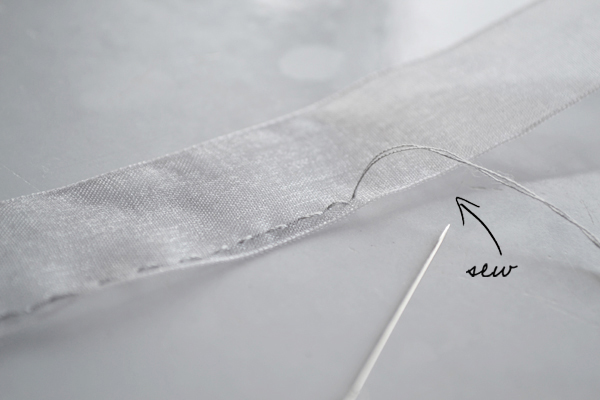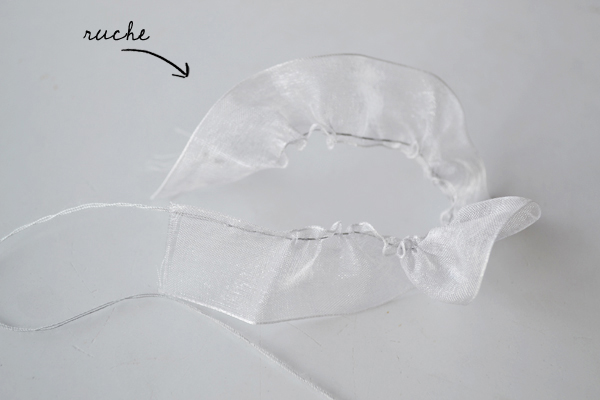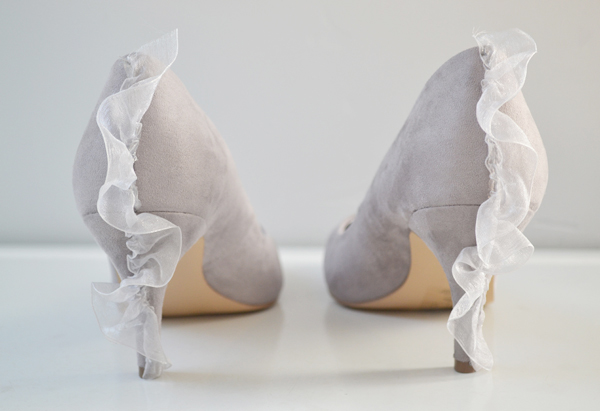 Most fabric stores also have a selection of ruffle trim. So if making your own ruffle sounds too intensive, you can always attach a ready-made accent to your shoes.
Do you have any other DIY requests?
Let me know what trend I should tackle next!
xo Ilana
Team LC
Photos: Ilana Saul for LaurenConrad.com