Stripes, short suits, and pointed pumps are just a few of the trends we're looking forward to wearing this season. Still, nothing says springtime quite like florals. Floral prints resurface every spring, but there are always ways to put a fresh twist on this perennial favorite. Designers like Zac Posen, Prada, and Paul & Joe all sent lush floral prints down their spring runways, and Lauren included quite a few beautiful blooms in her latest Kohl's collection.
The fun thing about floral prints is that there are so many ways to wear them. You can go for a classic approach with a lightweight sundress dotted with pretty perennials, or try a slightly more daring option like a pair of floral printed pants or a blossoming blazer. Either way, the look is fresh and feminine, and couldn't be more perfect for this time of year.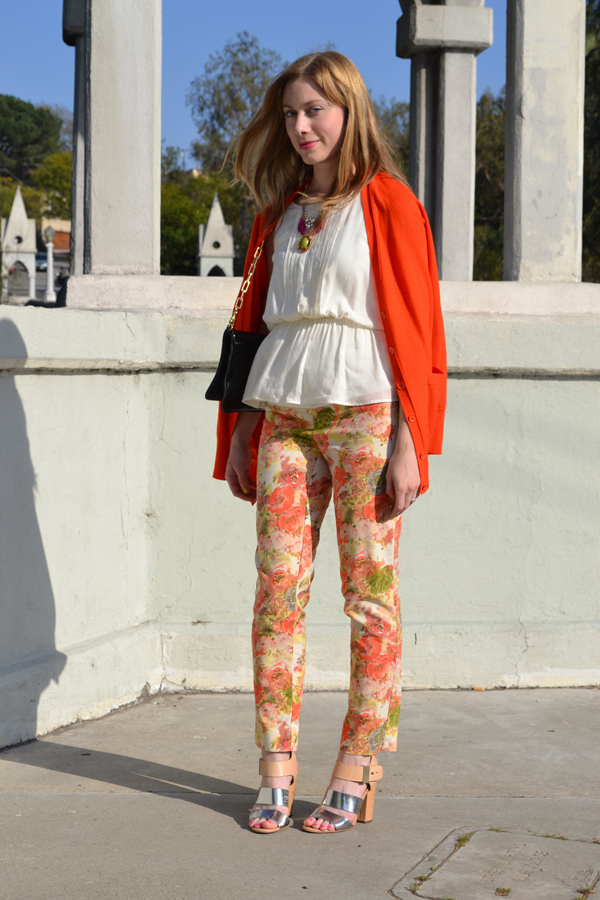 Since the weather's still a little cool, I opted for a pair of cropped floral trousers styled with a lightweight cardigan. (You might recognize the pants from this post.) Unless you're a pro at mixing prints, I recommend pairing floral pieces with solids. Floral motifs tend to be busier, so doing this will ensure your look is clean and chic.
What are your favorite ways to wear florals?
Upload a photo of your floral look to your profile and you might just be our next Chic of the Week!
xo Ilana
Team LC