Here at LaurenConrad.com, we appreciate a closet full of color just as much as the next stylephile. Our belief is that adding pops of color to an outfit can boost your mood, brighten your day, and lift your spirits. In fact, research shows that shades of pink and rose have a calming, anti-anxiety effect on your psyche… So we can only imagine what every other color of the rainbow can do for your mood as well.
Case in point: Our newest Chic of the Week's style snaps. We get happy just looking at all of her colorful clothes…
Congrats Megan C., your charming spring style puts smiles on our faces!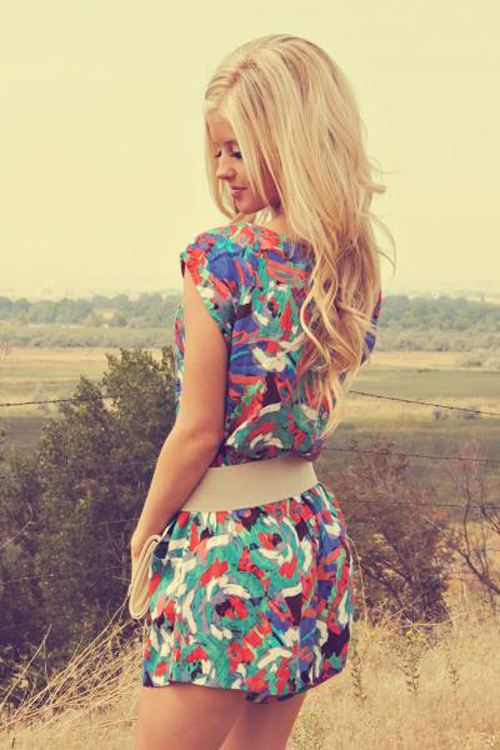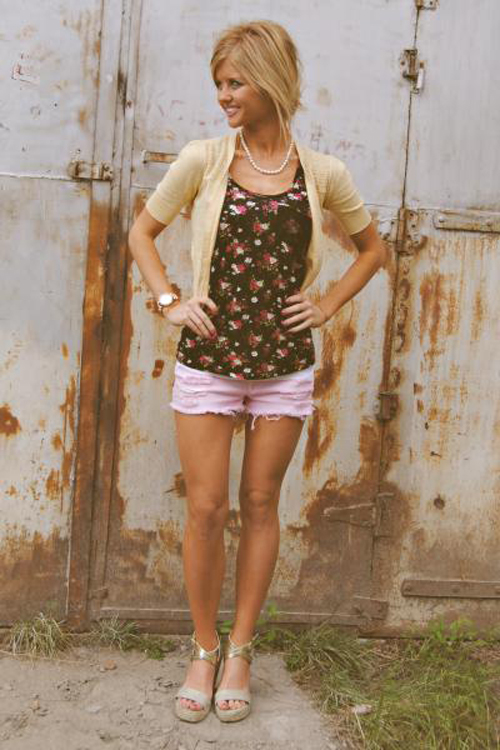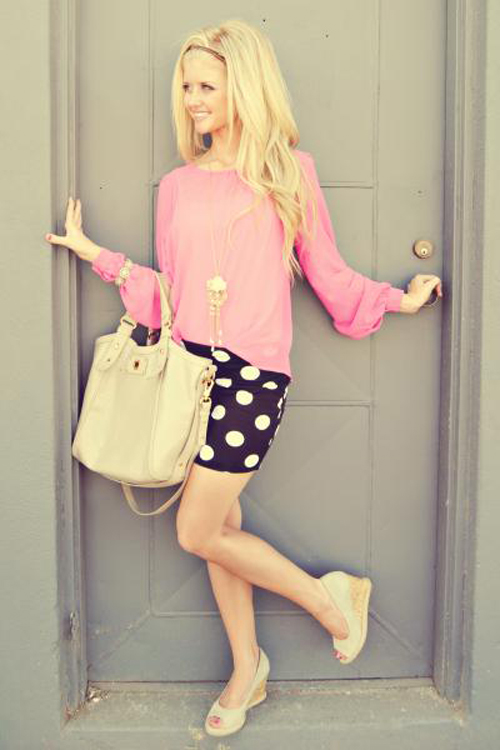 Each and every one of Megan's outfits is right on trend. From her playful romper to her polka dot skirt, it's nearly impossible to choose a favorite. But not only is Megan a pro at packing a punch of color, she also knows when to keep it neutral. Her beige belt adds a traditional twist to her colorful romper, and her tan sweater and nude wedges help to ground her flowery fashion as well. Similarly, Megan added a cream handbag and neutral wedges to her pink-and-polka dot look, which just goes to show she's truly a styling pro.
A huge congrats to Megan for being this week's Chic!
Which of Megan's outfits do you like best? How do you mix neutrals and colors together in your own wardrobe?
To be featured as Chic of the Week, don't forget to snap a pic and upload it to your profile!
xx
Allison
Team LC