While pretty pastels and punchy prints might be all the rage this spring, here at LaurenConrad.com we're actually quite smitten with the sophisticated look of toned-down neutrals. Be it an all-white ensemble or black basics, we're on board for rocking the monochromatic trend. What truly had us at hello was this chic of the week's cream-colored dress and matching sandals. Kierra L., your neutrals knocked it out of the park. Congrats, you're our newest Chic of the Week!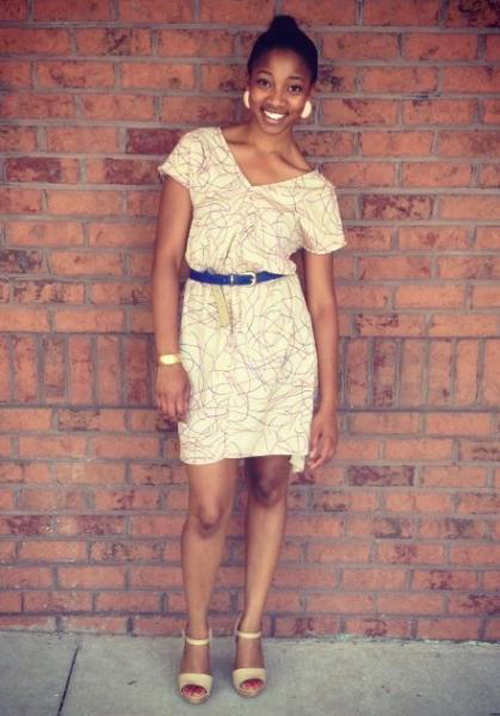 Kierra's cream shift dress is anything but boring. I love the swirly, artistic print, and I can't get over how her strappy sandals and statement earrings match the color perfectly. To keep things interesting, our Chic added a bright blue belt to cinch her silhouette and accentuate her waist. Can you say "neutral knockout"?
Congrats to our newest Chic, Kierra… You go girl!
I'm curious, do you like the look of monochromatic neutrals?
Also…do you want your style to be featured as our next Chic of the Week? Upload photos of your favorite spring outfits to your LaurenConrad.com profile for a chance to be my next Chic.
Have a beautiful weekend!
xx
Allison
Team LC