If you've been following Team LC's spring fashion forecasting as of late, you already know that we are totally on board with floral frenzy. Whether that means rocking a pair of punchy floral pants, sporting a flowery sundress, or buttoning up a blossom-printed shirt, we believe that adding flirty florals to your wardrobe is an easy way to update your style this season.  That said, it should come as no surprise to you that our newest Chic of the Week's flowery button-down shirt immediately caught my eye…
Congrats to the effortlessly stylish Annelise, our newest Chic!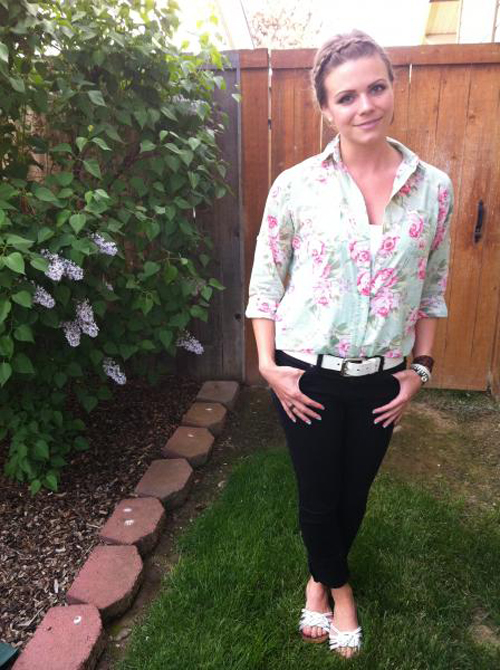 I love how Annelise styled this relaxed, weekend look. Our chic explained that she rolled her up black skinny jeans so that they hit at her ankles, paired them with a vintage button-up, and weaved an adorable Dutch braid into her hair (tutorial, please!?). Here's what she said about this look…
"It was Sunday an the livin' was easy."
Now that is a motto we can live by!
Congrats again to our newest Chic of the Week!
What trends are you trying this spring?
P.S. Follow Team LC on instagram to check out our own daily style snaps 🙂
xx
Allison
Team LC
Photo: Annelise