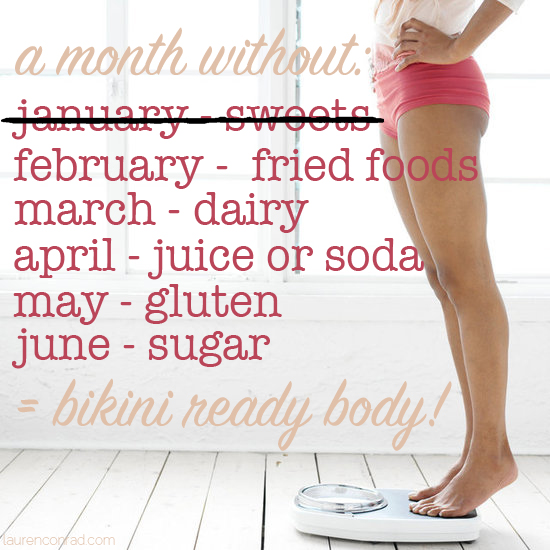 Hi everyone, it's Alex and I am checking in to see how everyone did without the first item on our Off-Limits List for our Bikini Body Countdown: No sweets! I fared much better than I expected. Even though I am a baker, I kept my spatula at bay and managed to curb my sugar cravings with a few of Lauren's sugar-nixing tips. How about you?
I wanted to post this reminder today since February is all about cutting out fried food here at the LC offices. (We're still trying to comprehend the idea of going a month without French fries, but I think we can manage.) I know that many of you created your own list, so be sure to let us know what you're giving up this month in the comments below.
How did you do last month? Are you going to give up fried foods with us?
If you do decide to join us for No Fried February, be sure so share your favorite non-fried foods and treats too.
Cheers to #NoFriedFebruary, ladies!
Xx Alex
Team LC
Photo: Think Stock