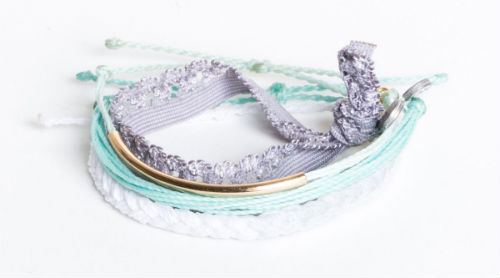 Spring is almost here! Celebrate the season in style with Pura Vida's best selling bracelets and accessories. Pura Vida Bracelets has an eclectic collection that you don't want to miss.
Check out these new Style Packs. Choose a theme such as Endless Love, a specific charity or a particular color scheme that matches your favorite spring staples. There are plenty of color combinations, ranging from the bold Ultimate Neon Pack to the more subtle Simply Seafoam.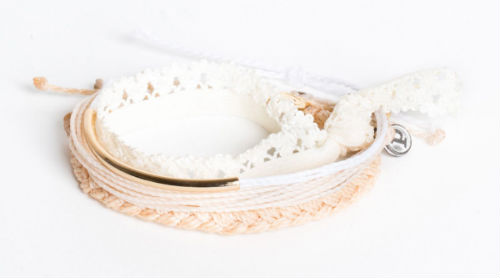 The Gold Collection, which features jewel-toned Gold Bar Bracelets set against pastel spring colors like Seafoam and Cream, are delicate and dainty. For those of you who prefer silver, there's also the Silver Bar Collection. Get yours set against the minty green band, this season's coolest hue.
Pura Vida Bracelets also has a vast Charity Collection. Match your spring style with statement jewelry that supports a cause or charity close to your heart. There are many efforts to pick from, ranging from Cancer Awareness to relief efforts like Hurricane Sandy.
Also on the list of Pura Vida must-haves this spring are the Hippie Headbands and Hair Ties. And last, but certainly not least, are Pura Vida's iPhone Cases in inspiring rainbow and beachy shades.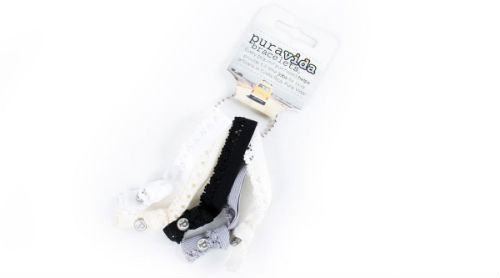 Pura Vida Bracelets are individually handcrafted and designed by local artisans in Costa Rica, who ensure that each one is its own unique and original creation.
Step into spring with Pura Vida Bracelets RIGHT HERE!
SPRING SALE BLOWOUT!!!
In celebration of spring, Pura Vida Bracelets is offering an extra special 50% off discount to Lauren Conrad readers. Visit PuraVidaBracelets.com and use promo code LCSPRING50. Hurry, this offer ends on February 28th at midnight PST!

Today's post is brought to you by