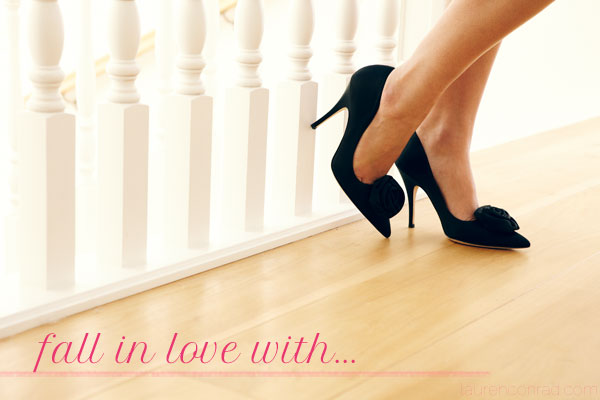 The infamous Iris Apfel once said, "If your hair is done properly and you're wearing good shoes, you can get away with anything." Let's just cut to the chase and accept that this lady had a very good point. And speaking of good points, I've fallen head-over-heels in love with the pointed toe pump trend. It's funny though because a few years ago I would have cringed at the thought of wearing pointy heels. I grew up in an era where platform, rounded and peep-toed heels reigned supreme so for me it's very refreshing to find a new shoe silhouette for the spring.
I personally steer clear of super-pointed toe heels. Instead, I try to find ones that have a more almond shape since I think they are more flattering. Nevertheless, you should definitely try a variety of different points and heel heights to see what works best for you.
What do you think about the pointed toe trend? Are you going to give it a try?
XO Lauren
P.S. In the photos above I am wearing a pair of Kate Spade pumps
Photo: Christopher Patey for LaurenConrad.com