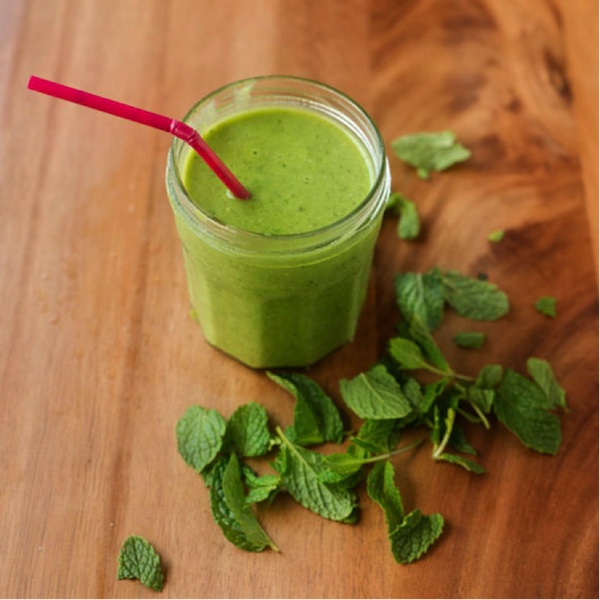 Seeing as fitness is on everyone's mind, I thought it would be fun to share one of my favorite super-healthy smoothie recipes with you today. I stumbled across the Revitalizing Kale Smoothie on Better Eats and cannot seem to get enough of it. It's easy to make and it doesn't taste like grass. The best part is that it will give you energy and that sought after green-smoothie-glow (I swear, it's one of my secrets to great skin).
I like to precut all of the ingredients at the beginning of the week (minus the banana) and keep them in pre-measured baggies. This way it's really easy to make smoothies for myself in the mornings when I'm rushing to get out the door. This smoothie isn't limited to early mornings though—it makes for an excellent snack or on-the-go lunch, too. Here's the recipe… I hope you enjoy this adapted recipe from Better Eats it as much as I do!
Revitalizing Kale Smoothie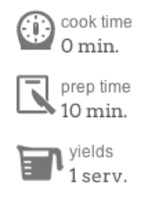 Ingredients
1 cup raw kale, chopped
1 frozen banana, roughly chopped
1 cup frozen mango
1 teaspoon chia seeds (Trader Joes sells them near the cereal section and most health food stores carry them as well.)
1 squeeze of lemon
1 cup almond milk
1/2 bunch mint, for garnish
Directions
Add bananas, kale, and mango to your blender.
Squeeze about a teaspoon of lemon juice into the blender.
Add chia seeds and almond milk.
Blend until smooth.
Add a few mint leaves as garnish, and enjoy!
The smoothie is about 300 calories and can serve as an excellent meal replacement or supplement. Sometimes if I need a little extra sugar I'll add in a teaspoon or two of agave nectar or a few strawberries, which makes it taste even better than it already is… Either way, I highly recommend giving it a try!
What's your favorite quickie smoothie recipe?
Submit your recipe and a photo of your creation to the Recipe Gallery for a chance to be featured on the site!
Xx Alex
Team LC