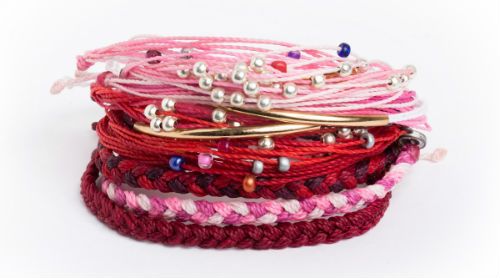 Valentine's Day is just around the corner, so it's the perfect time to start planning your gift giving!
Pura Vida Bracelets has a charming collection of adorable bracelets that'll show the ones you love just how much you care.  From the Gold Collection to Beaded, Braided, Platinum and Solid, you have plenty to choose from so you'll be sure to pick the right styles for your special ones.
Pura Vida Bracelets come in a rainbow of fun colors. For example, the Braided Collection features colors like Rose Petal, Zebra, Pink Party, Princess Peach, Forest Green and Candy Apple
What makes Pura Vida Bracelets even more special is that they're individually handcrafted by local artisans in Costa Rica. That means that every single bracelet is its own unique creation.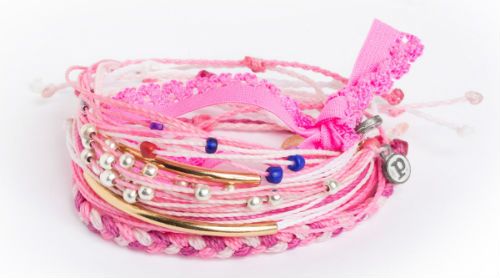 Pura Vida offers a variety of charity and cause bracelets. So if there's a cause or charity your Valentine feels passionate about, this is a great opportunity to show your love and support.
Celebrate love and life with Pura Vida Bracelets this Valentine's Day! Check them out RIGHT HERE.
CLOUD 9 DISCOUNT!
Lauren Conrad readers get 50% OFF their order today. Go to PuraVidaBracelets.com and use promo code LOVE50. Hurry, this offer ends tonight at midnight! 
Today's post is brought to you by