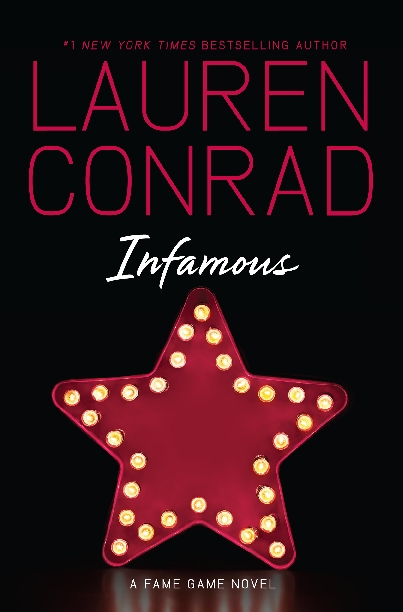 I am proud to reveal the cover of the third and final book in The Fame Game series, Infamous! The book goes on sale June 11th, but I couldn't resist giving you guys a peek of the cover artwork today. And here's a quick summary to give you a little taste of what to expect. Enjoy!
Filming for season two of The Fame Game has begun, and star Madison Parker is doing something she never thought she'd do: avoiding the PopTV cameras. She knows Trevor will come groveling, and that she'll go back to the show eventually—but on her terms. Fame can turn a girl into a pawn, and Madison knows that's not the life she wants.
Fame can turn a girl into a target, too, something her Fame Game costars are quickly learning. Up-and-coming actress Carmen is trying to figure out who's feeding gossip about her to the press, and all signs point to someone from her inner circle. Meanwhile, the tabloids have dubbed Kate "The Boring One," but if she's so boring, why is she the one with the boyfriend and a stalker? Help comes from an unexpected place as Madison gives Kate pointers about how to work the reality-TV system. But will Kate take the advice too far?
As the girls' careers heat up, so do their love lives, and they each discover that chasing their dreams almost always comes at a price.
I'll be sharing more exclusive tidbits from the book soon, so stay tuned!
Have you read the first two books of The Fame Game series yet? What do you think will happen in Infamous?
XO Lauren