Happy Friday, LC readers! Although a rainy day is a bit of a rare occurrence here in sunny Southern California, I do love spending the occasional drizzly day indoors with a cup of coffee and a good book. I also have major respect for a fashionista who can put together a chic wet-weather ensemble. In my opinion, it's not always an easy task to stay dry and look cute at the same time. So when I came across this LaurenConrad.com member's bundled-up look, I knew she had to be this week's Chic.
Shelby S., you sure know how to make an umbrella look stylish. Congrats, you're our newest Chic of the Week!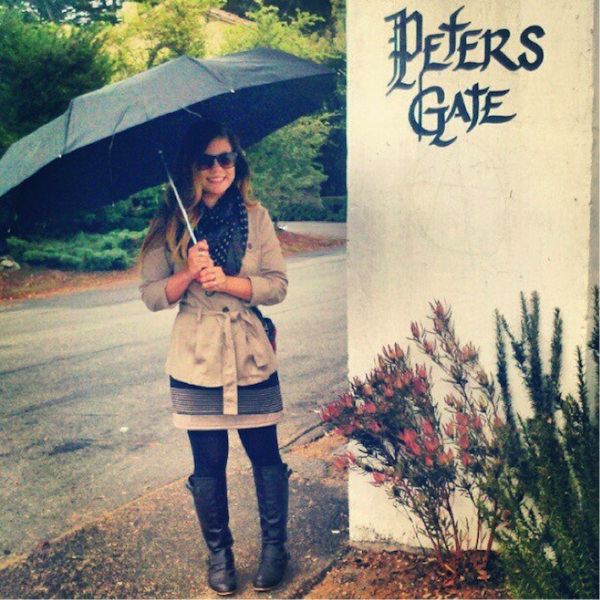 This Northern California girl has the art of layering down to a science. Shelby styled her classic leather boots with tights, a dress, a trench coat and a cozy scarf. She topped it all off with a pair of chic sunnies and the most practical rainy day accessory—an umbrella! I know where I'll be turning for outfit inspo then next time I think a storm might be brewing…
Congrats, Shelby!
Do you have any rainy day style tips of your own?
xx
Allison
Team LC
Photo: Shelby