Happy Friday lovely readers! Every time Friday rolls around, the LaurenConrad.com offices begin to buzz with excitement about the upcoming weekend. Maybe it's because we spend the entire week researching fun new activities to try…or maybe it's because we can't wait to test out the fresh fashions we've dreamed up. Either way, we all understand the meaning of "TGIF." There's no denying that I was on the hunt for some seriously stylish weekend wear when I was looking for this week's Chic…because that's exactly what I found! Clearly this LC member knows how to mix and match her denim to create a polished look that's perfect for a casual weekend outing.
Congrats, M Style… Your sweet style landed you a spot in our Chic of the Week hall of fame!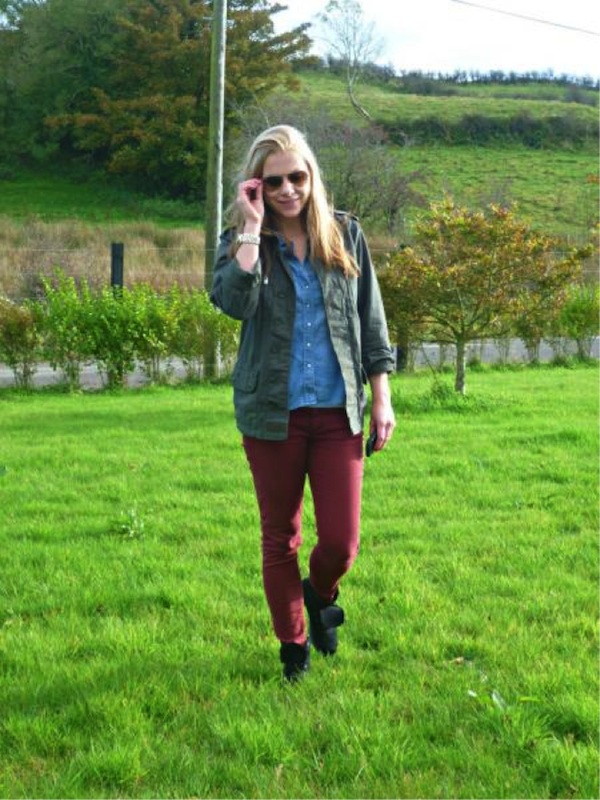 Our newest Chic paired a few of my favorite trends together, including colored jeans, a chambray shirt, and a lightweight military jacket. Her short black booties give her look a little bit of an edge, and her aviator sunglasses are the epitome of cool. Looks like I can check "findweekend outfit" off my to-do list today…
Congrats again, M Style! And thanks for the inspiration.
Will you be our next Chic of the Week?
xx
Allison
Team LC

Photo Source: M Style