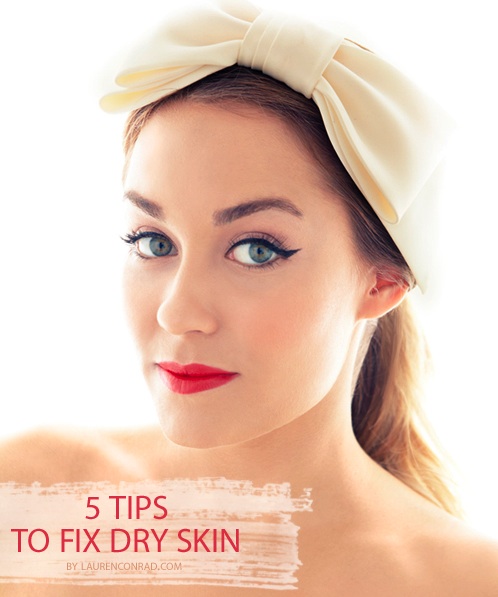 The winter season is in full swing. Between harsh artic winds and frigid temperatures your skin is probably suffering. If you're like me, you are most likely anguishing over one (or all) of the following: dry, chapped, or flaky skin. Let's just say that the Skin Gods are not on our side this time of year. Luckily there are a few simple remedies for this mid-winter beauty woe. Here are a few of my personal tips and tricks I turn to when my skin is extra thirsty:
Turn down the heat. Hot water leeches moisture from your skin. Be sure your shower is warm but not scalding hot. Once you get out of the shower, apply a thick lotion all over and then put on a cotton robe to give your body some time to absorb and lock in the moisture.
Egyptian Magic. This product is a serious miracle worker. I use it almost every single day. After cleansing my face at night, I slather it all over my face and neck. By the time I wake up in the morning, my skin is happily moisturized (no matter how dry it was the night before).
Drink up! You body is nourished from the inside out. Therefore it's key to ensure you are taking in lots of water throughout the day. If you don't drink enough water, your lips will be chapped and your skin will be dry.
Go Greek! The lactic acid in Greek yogurt is very beneficial to your skin, particularly when it's dry. Give my Greek Yogurt Mask a try—it is both nourishing and hydrating.
Make your makeup moisturize. During the winter months, it's important to update your beauty regimen. If you have particularly dry skin, maybe use a milky foundation and skip the powder. Or opt for creamier blushes. Sometimes I mix my moisturizer (I use Kate Somerville Oil-Free Moisturizer, but CeraVe is also very good and inexpensive) with my foundation or concealer, which make the application smoother and it helps to quench my skin. If I'm on the go, I like to spirtz some of this Neroli Water on my face too. It's also very hydrating.
Do you have a homemade remedy for dry skin?
If so, share it in the comments below or submit it as a recipe for a chance to be featured here on the website!
XO Lauren
P.S. One of your fellow members needs help finding a new moisturizer! Share your favorites with her in the Forum by clicking here.
Photo: LaurenConrad.com