It's time for one of my favorite posts of the month—10 style tips or tricks to try! Below I have put together a list of inspiring images and some little fashion tidbits about each look. I hope you find these ideas as inspiring as I did…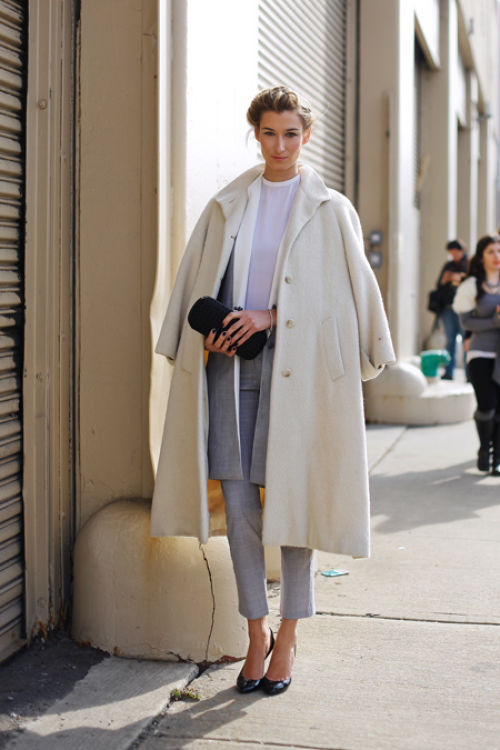 Layer coats and cardigans for fresh take on wearing your winter staples. I love the idea of layering a cashmere sweater under a lightweight coat under a warm wool trench.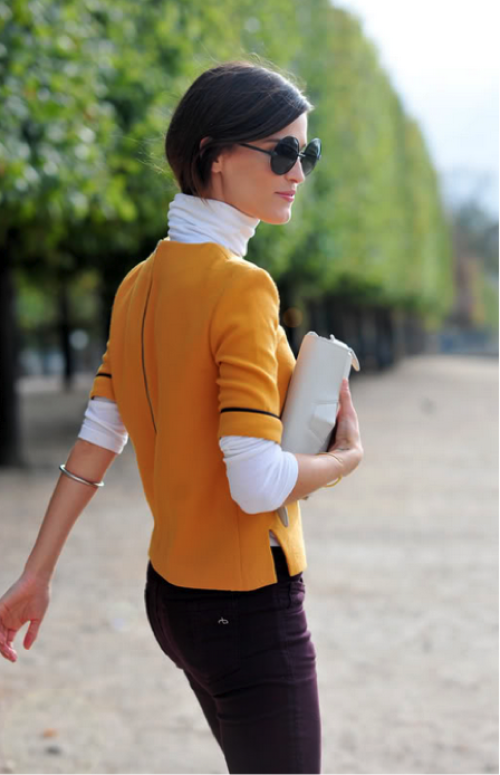 Try a turtleneck. This once-forgotten style staple from our youth has made a major comeback as of late. Layer one under a sweater, a jacket, or even your favorite floral print dress. This is a great way to recycle your favorite warm weather pieces for the cooler months.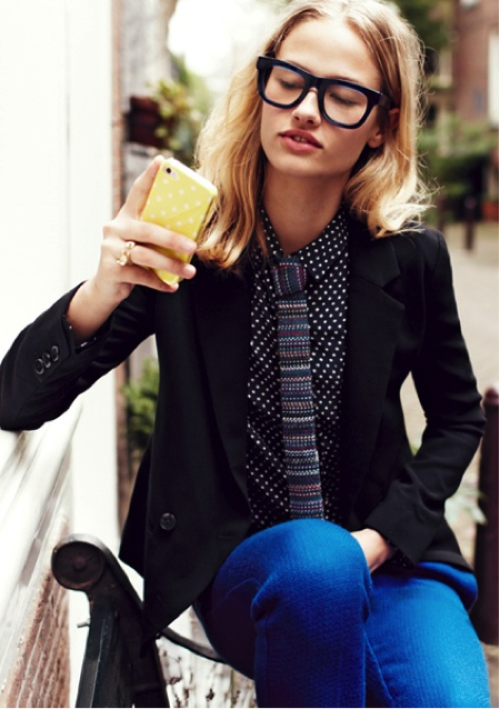 Get geeky. Geek chic is in! Embrace the trend by mixing in small masculine touches like a skinny tie, a collared tee (buttoned all the way up), or a fun pair of chunky, black-rim glasses (fake or real).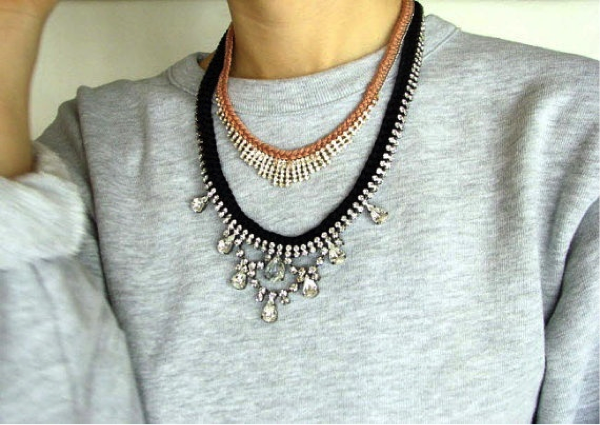 Mix and match your favorite sparkly necklaces to add an understated festive touch to your winter wardrobe. Also, be sure to check out my tips on wearing statement necklaces too.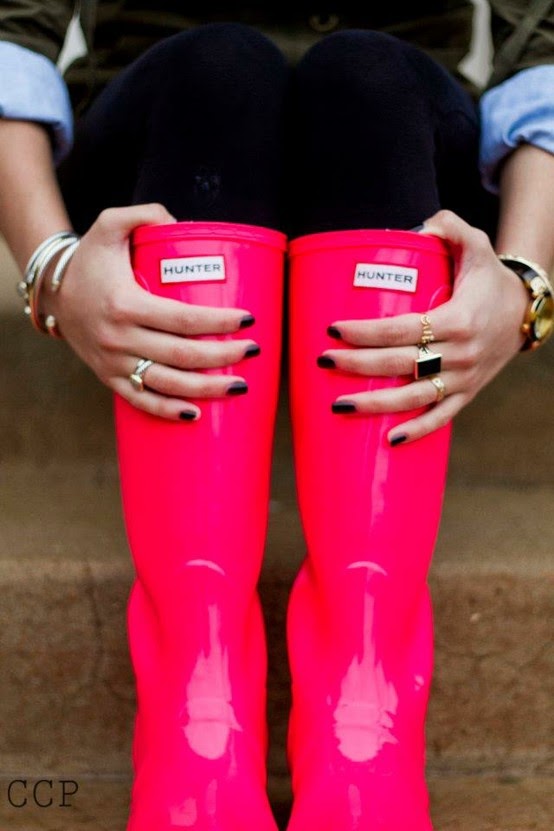 Embrace your wellies. While some may argue that rain boots are simply unfashionable, I beg to differ… Invest in a pair that is brightly colored to give your look a fun and flirty finish. Fashion isn't supposed to be so serious, so why not?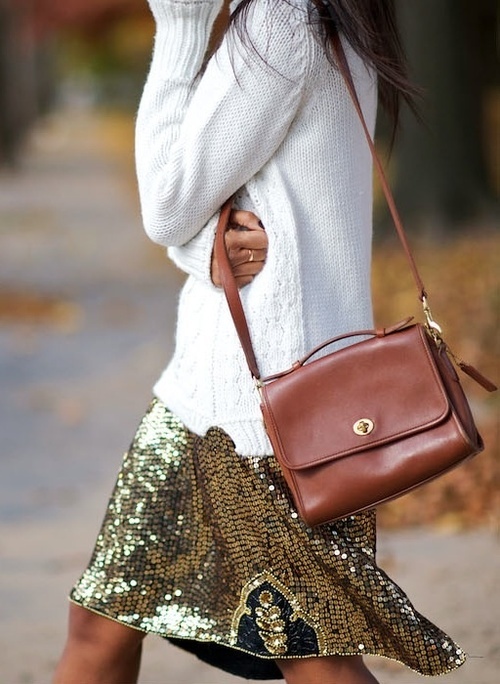 Sweaters and sequins were a match made in fashion heaven. Pair your chunky knits with your favorite sequined or beaded skirts or dresses and finish off the look with a pair of opaque tights and boots.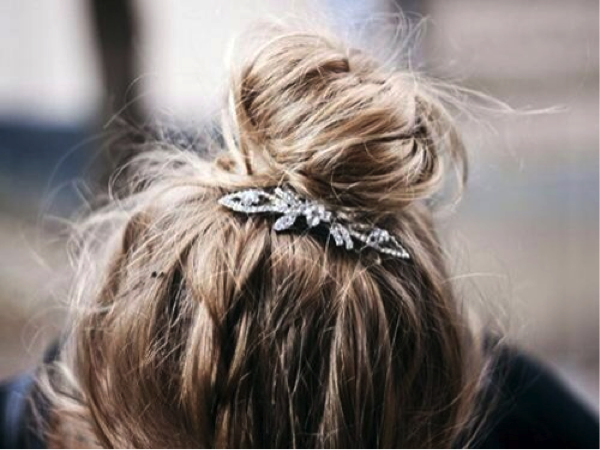 Add some sparkle by topping off a windswept hairdo with a prim little brooch. This is a easy way to dress up almost any outfit.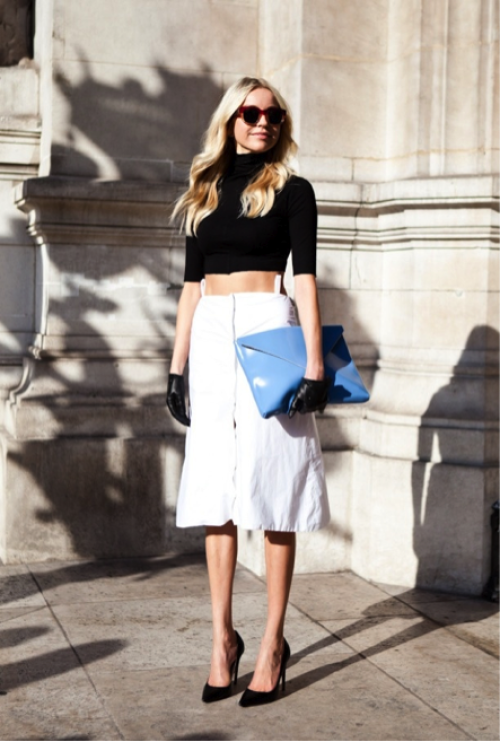 Skirt up! Avoid the bag-lady look by pairing midi skirts with close-fitting tops and sleek accessories. This is a lovely look for fall or winter—it's professional, fashionable, and warm (once you add a jacket). I am particularly fond of the oversize daytime clutch. It's the perfect finishing touch!