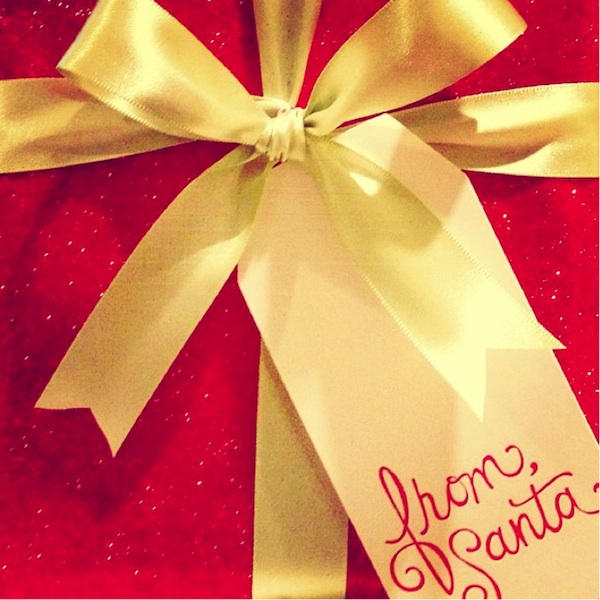 When someone asks me what I want for the holidays (or my birthday, for that matter), I always say that it has to be something I can eat, drink, or burn. I enacted my "Eat, Drink, or Burn Rule" a few years ago after realizing that I didn't really need any more stuff. Instead I prefer presents that I wouldn't normally treat myself to… Whether it's home-baked goodies, a great bottle of bubbly, or a lovely scented candle—these are the types of gifts that I truly enjoy.
Do you have any holiday gift-giving rules?
Also, have you checked out my gifting etiquette post yet? If not, it's a quick read and I bet you'll learn a few things.
XO Lauren
P.S. If you're still crossing off names from your holiday shopping list, check out my Gift Ideas section here on the site.
Photo: LaurenConrad.com