When it comes to style, looking to classic fashion icons of the past is a surefire way to load up on some outfit inspiration. Retrospectively speaking, our favorite fashion greats include Audrey Hepburn, Grace Kelly and Lauren Bacall, to name a few. But we also have a serious soft spot for 60s mod queens like Twiggy, Edie Sedgwick and Marianne Faithfull. And it looks like we're not alone. This week's Chic donned a 60s-inspired getup that caught our eye in a big way…
Congrats Star W., you're our newest Chic of the Week!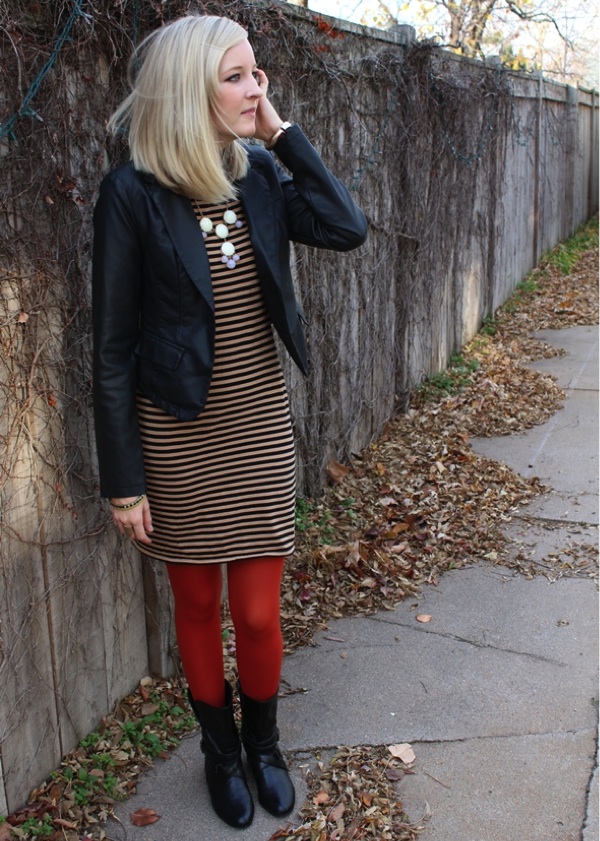 This LaurenConrad.com member channeled a modern-classic look with a black leather jacket, a striped dress, red tights, black leather boots, and a cute statement necklace. One of our favorite things about this outfit is its versatility. This winter look could easily transition when the weather warms up—just nix the jacket and tights! Star, your style is truly retro chic. Congrats!
What is your favorite decade of fashion?
Find out what Lauren's favorite decade of fashion is here!
XO Team LC
Photo: Star W.